This article was created in cooperation with our partner, Mailgun.
Building relationships with existing and potential customers is an imperative part of product and service marketing. Customers want to know that they are getting updated information, that their feedback is heard, and that their needs are being met and exceeded. This is even more important in the new normal of ecommerce created by the coronavirus crisis. But what happens to one of these relationships when key communications aren't being received?
Email validation is an important first step in establishing a connection with an individual or organization. If you have a list of wrong email addresses, you could spend a lot of time and energy attempting to communicate with uninterested or non-existent accounts and customers. However, validating consumer email addresses is fast and easy, and it ensures that your valued relationships stay on the right track. 
Ready? Let's dive into email validation.
What is email validation?
The concept of email validation is pretty simple — it means that you are confirming that any given email address is real and can have messages delivered to it. It's a crucial part of achieving good email deliverability. If someone submits an email address that they want to add to your mailing list, an email validation tool makes sure that the address is registered to an existing email platform or server (such as Gmail or Outlook, or a company email address like Exponea). That way, validation can help catch typos and nonexistent addresses.
There are two main types of email validation — real-time validation and bulk list validation.
Real-time email validation 
Real-time email validation is often used when an interested user initially enters their email address into a requested field. Real-time validation tools immediately attempt to verify the address listed. They can then confirm whether or not it is an accurate, registered address. If it cannot be verified, an error message often appears on-screen and informs the user that their address is invalid. The user can then check their address for errors and ensure it is accurate. 
Real-time validation can also take the form of multiple email address entry fields. When a user is prompted to enter their information twice, a validation tool can check that both addresses match. If they do not–owing to a typo or another error–the user will be told to check the addresses and correct them. This process helps eliminate mistakes that might not have been caught if the user only entered the address once. By validating addresses at the point of entry, you can ensure that your relationship with a new user starts off accurately.
Here's an example of real-time email validation on our New Normal Assessment form: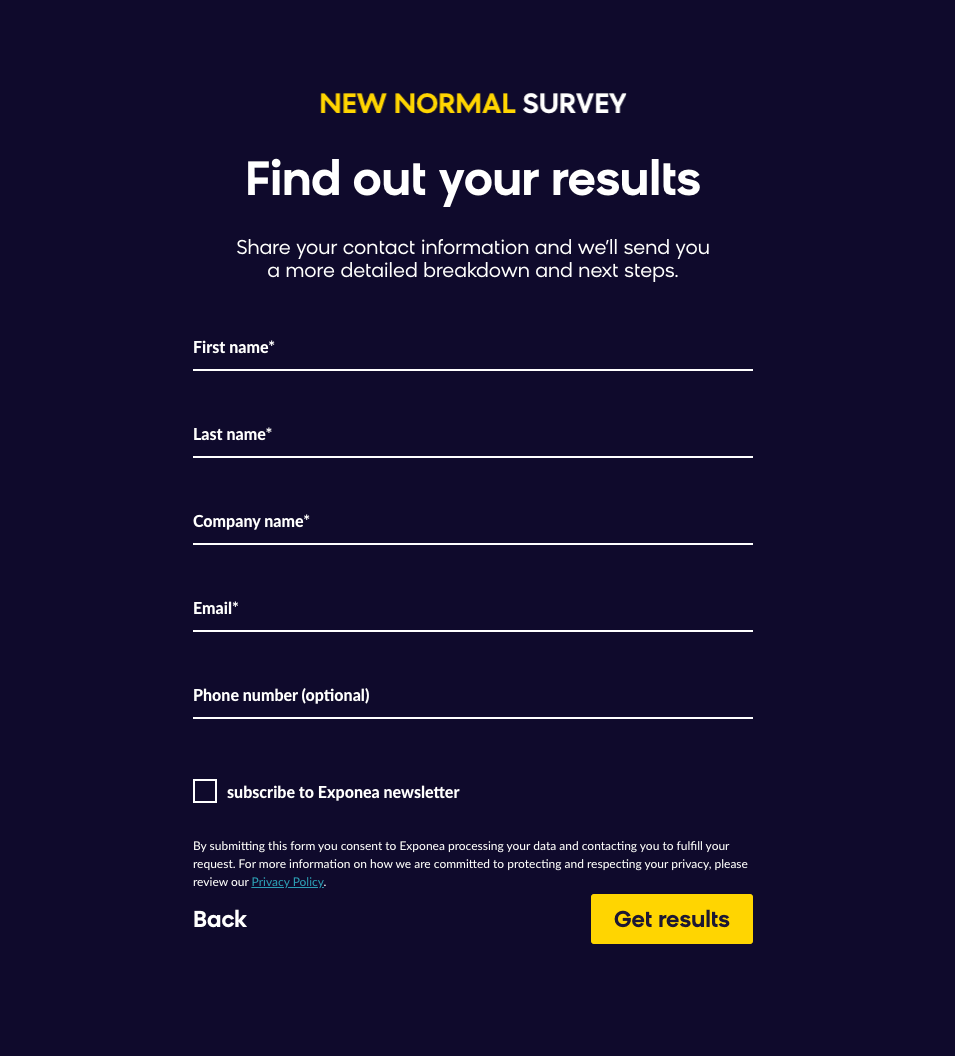 Bulk list email validation 
Bulk list email validation is often used to refresh an existing group of addresses that were previously added to a mailing list or another set of data. Bulk validation tools can scan a list of email addresses and verify that they are still existent and in use. This is a helpful way to easily weed out nonexistent email addresses, or ones that need to be updated (like if an organization on your list has rebranded and creates a new address). Frequent bulk list validation helps you keep track of your list base and confirms that you are continuing to devote time and care to relevant recipients.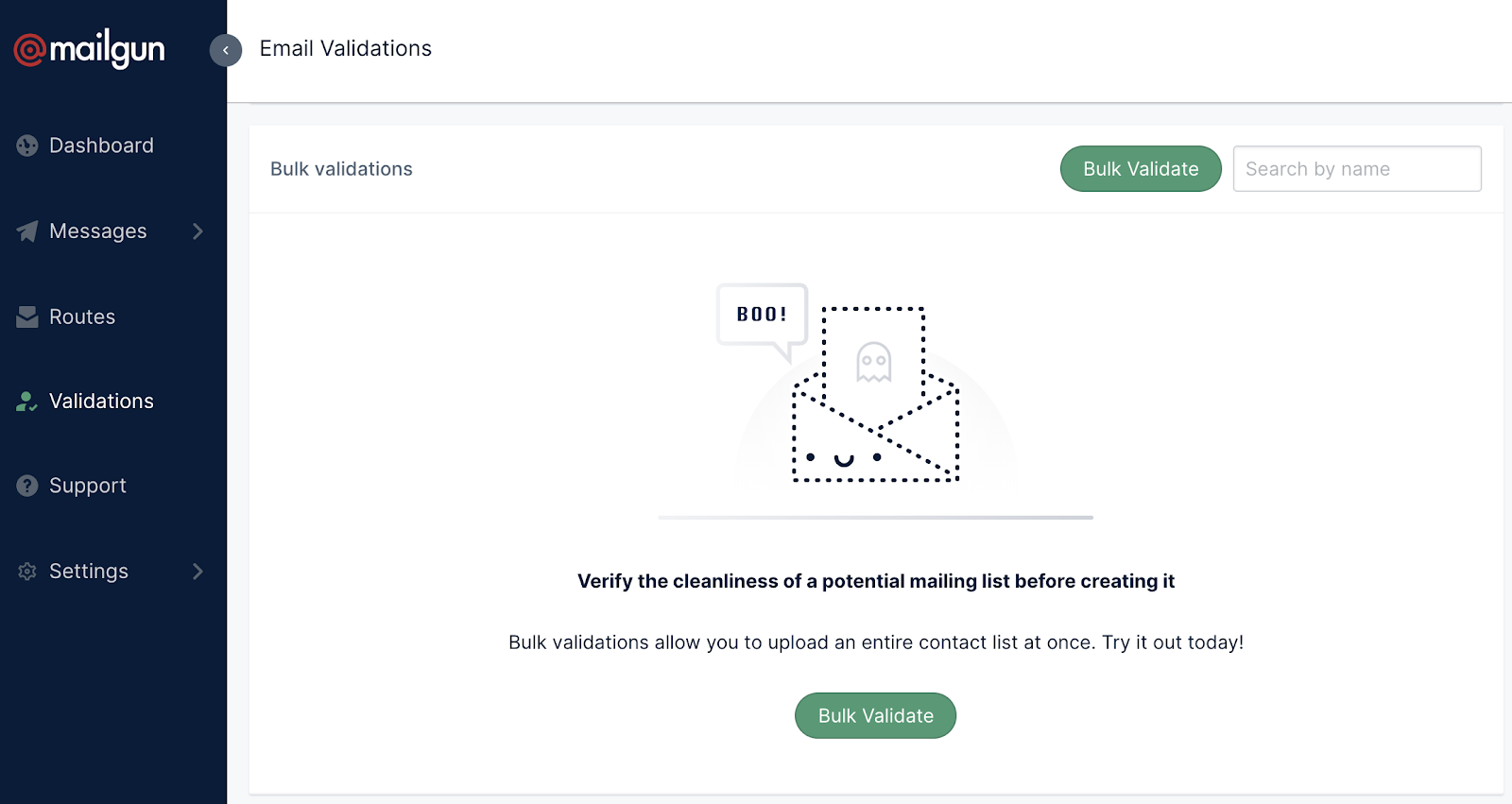 How does email validation help deliverability?
Email validation may seem simple compared to other deliverability mechanisms, but it is an important tool in any customer relationship team's arsenal. Having an updated list of interested individuals and organizations ensures that you are reaching out to–and cultivating strong, long-term relationships with–recipients who are invested in your services, guidance, and ideas. These recipients are the people and teams who will be valued clients, partners, and allies in the future of your organization. It is always better to have a smaller list of genuine relationships you can build off of than a larger list of nonexistent or spam addresses. In this way, using an email validation service helps decrease numbers of "lost" or disinterested customers.
Focusing on these true investors also helps your reputation as an organization. If you dismiss the idea of email validation and don't keep your new and existing user lists accurate and updated, there is a much higher chance that uninvested and accidental recipients will mark your messages as spam, which can damage your delivery rate and reputation as a sender. 
Additionally, having a tight list of interested recipients is likely to increase your engagement levels among users. Many users with "bad" addresses will probably not click on your links, reply to your messages, or seek out your latest product or service updates. However, verified, invested users are much more likely to do so, which helps your credibility and increases the likelihood of new leads and service opportunities. 
What are some key takeaways about email validation?
Email validation is a fast and easy way to confirm that the email addresses you're communicating with are accurate and engaged with your messages. This can mean validating each address at its initial entry, validating large lists of existing users, or both.
In any case, email validation is a necessity when it comes to growing relationships with your customers and using an email validator tool for this purpose improves the reputation of your organization and its messages. By focusing on recipients who want to engage with you, your customer relationship team will be able to keep your communications fresh, productive, and beneficial for everyone.
Interested in validating your email list and improving your deliverability? Get in touch with our email experts.
Don't miss out on your free new normal assessment:
The E-Commerce New Normal: See Where You Fall
Take a short assessment and get placed on the New Normal Ecommerce Quadrant + get personalized next steps
meet the author