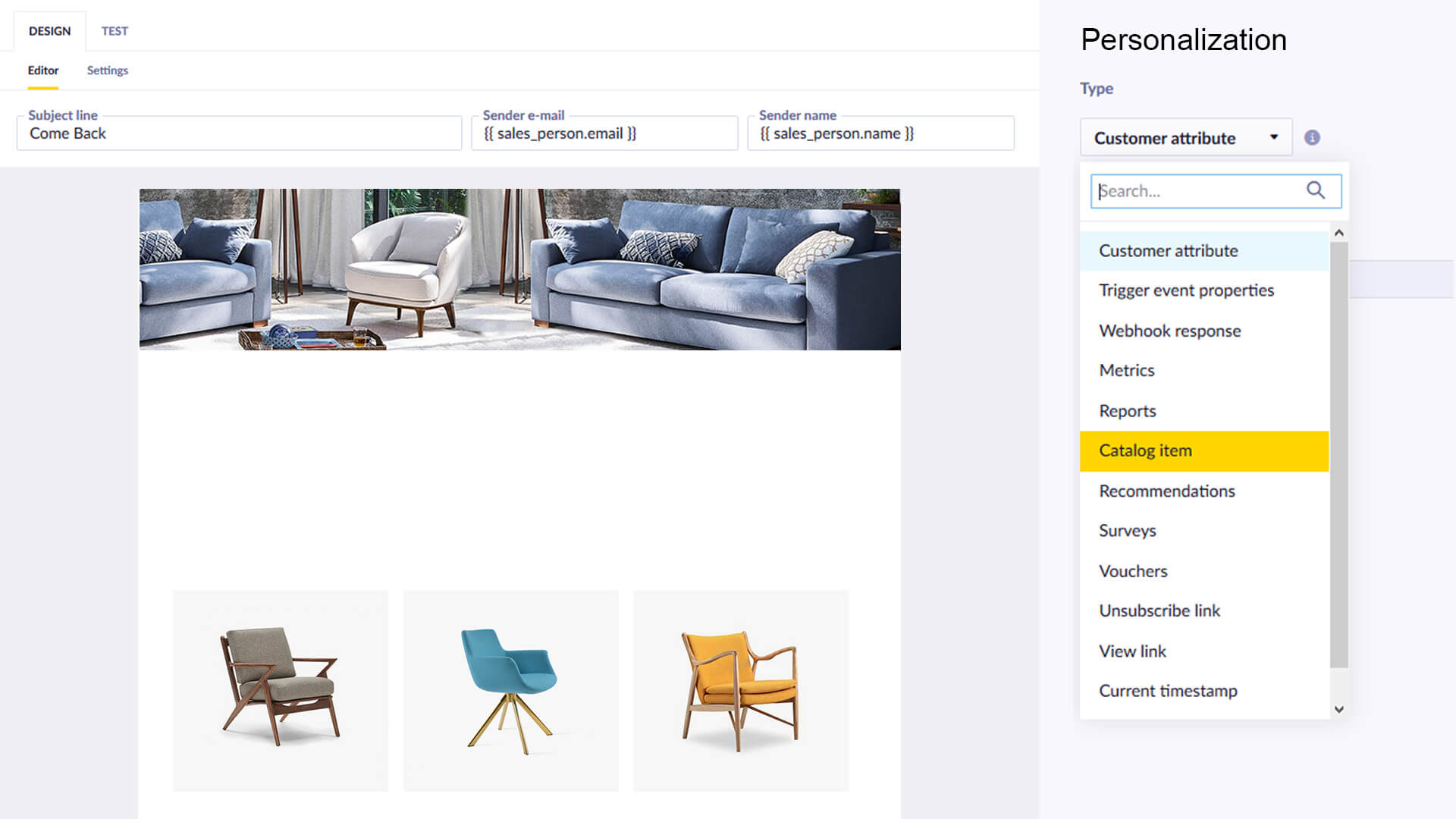 Boost Customer Satisfaction with Data‑Driven Emails
Personalize every aspect of your email communications. Use the full range of available customer data and transform it into a meaningful dialogue targeting segmented or individual audiences.

More on Customer Data Platform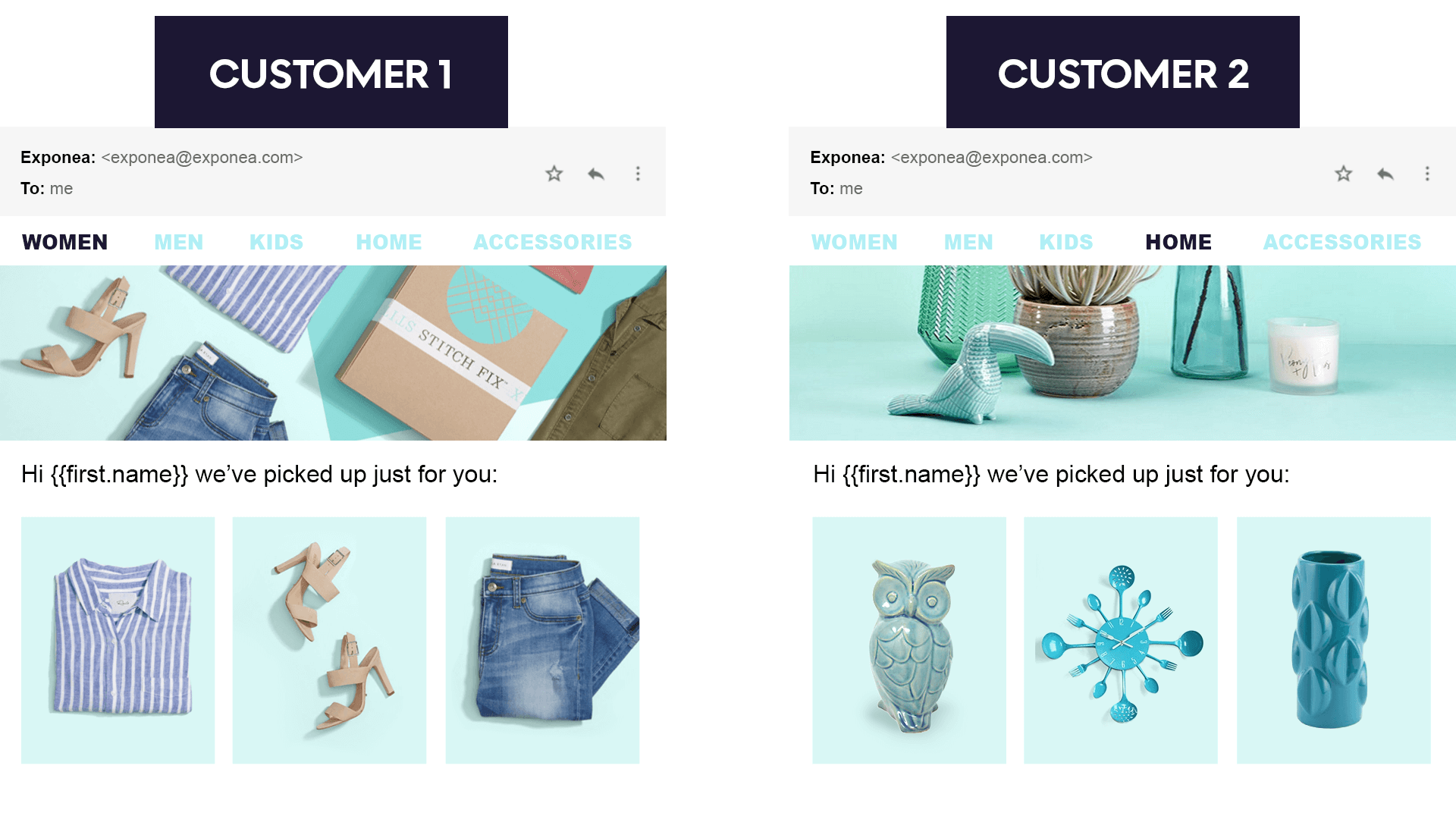 Become a Personal Advisor
Understand the personal taste of each individual customer and make their life easier, saving them time by delivering tailored selections of products right to their inboxes.

More on Product Recommendations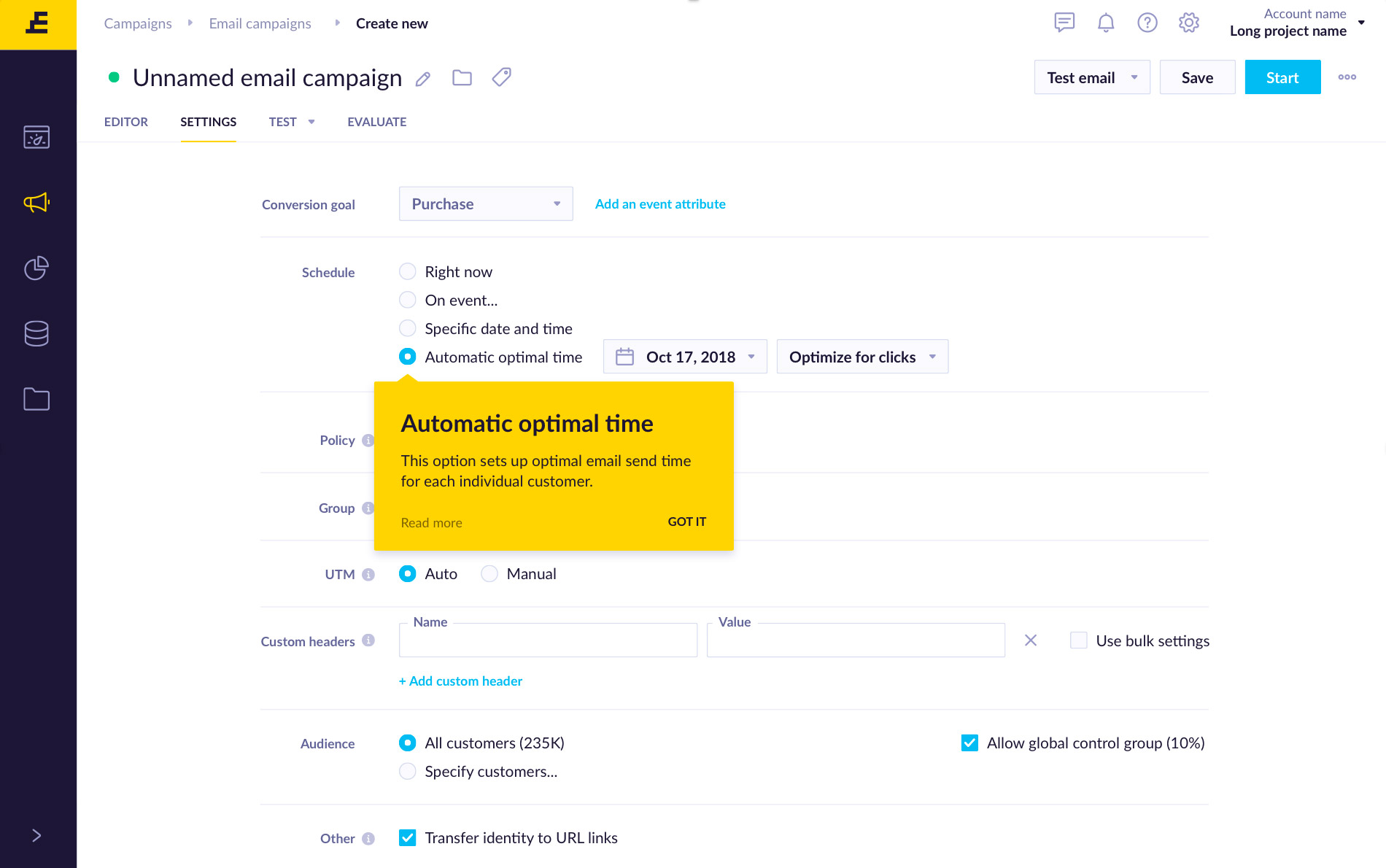 Don't Let Your Emails Go Unnoticed with Optimal Send Time
Ensure that your emails are always at the top of your customers' inboxes. Our machine learning technology will help you find the ideal time to send your email for every single customer to maximize the efficiency of your email campaigns.

More on Optimum Send Time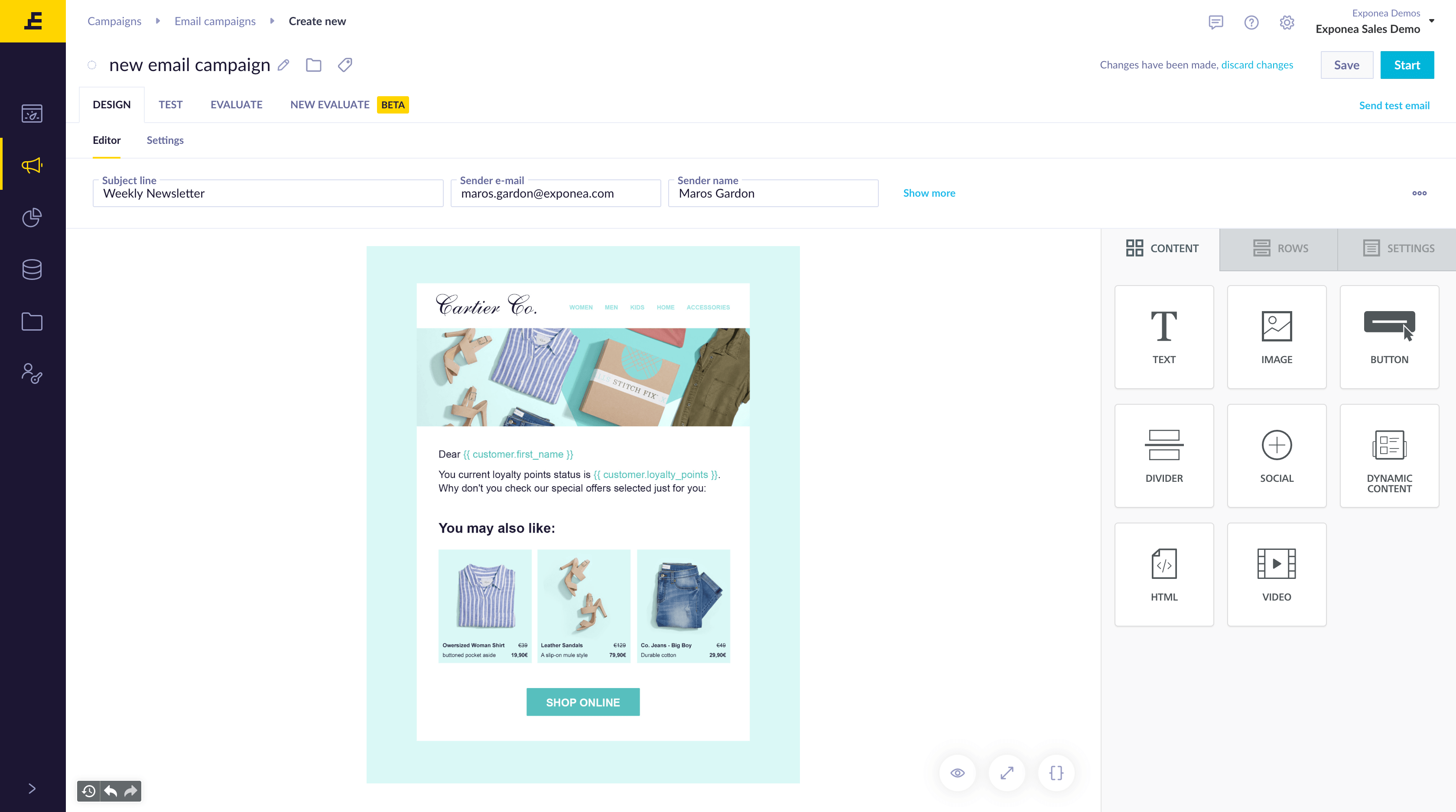 Send Better Emails in Far Less Time
Our intuitive drag‑and‑drop editor makes it easy to create beautiful email communications that will promote your brand and impress your customers. Advanced users requiring a high level of customization will love our HTML Builder, which enables the use of pre‑built or custom‑made HTML templates.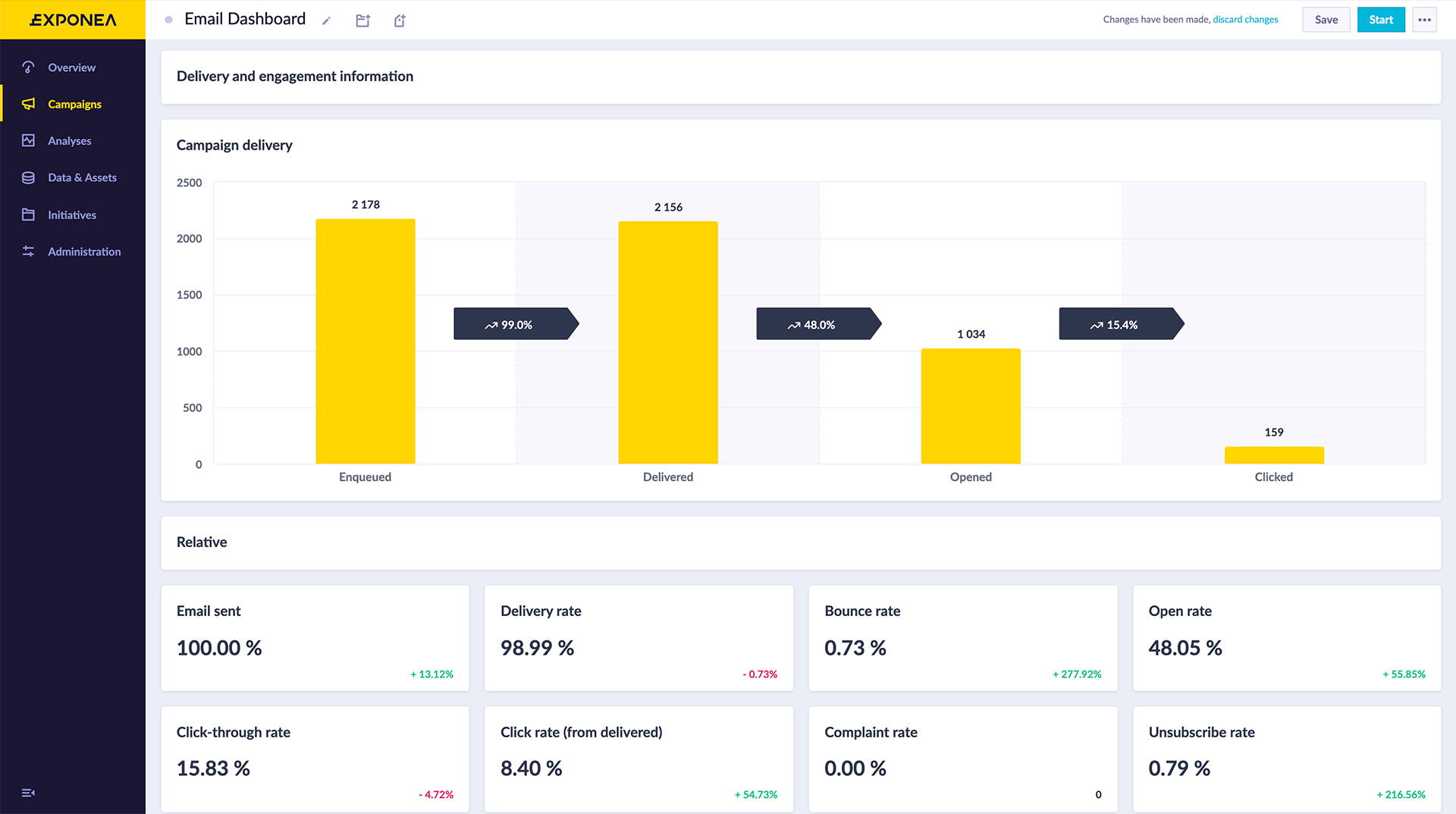 Email Performance Dashboards You'll Fall in Love With
See all your most important email performance indicators with just one click. Exponea email performance dashboards transform email reporting from a painful task to a quick, simple experience.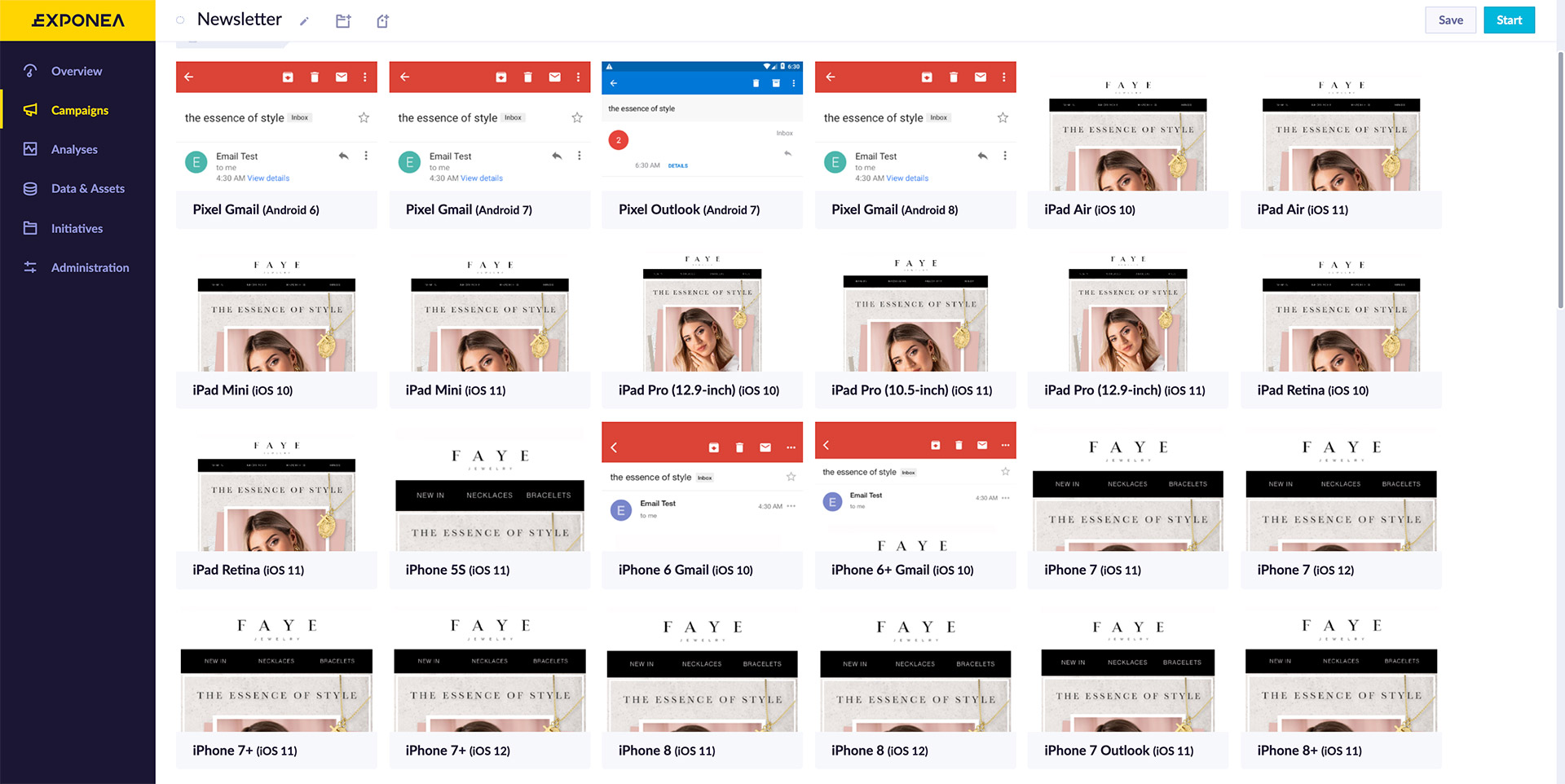 Ensure the Highest Quality of Your Emails
Check the final appearance of your email before you hit the send button. The live preview feature enables you to test how your emails will look and feel with more than 50 email clients, apps, and devices.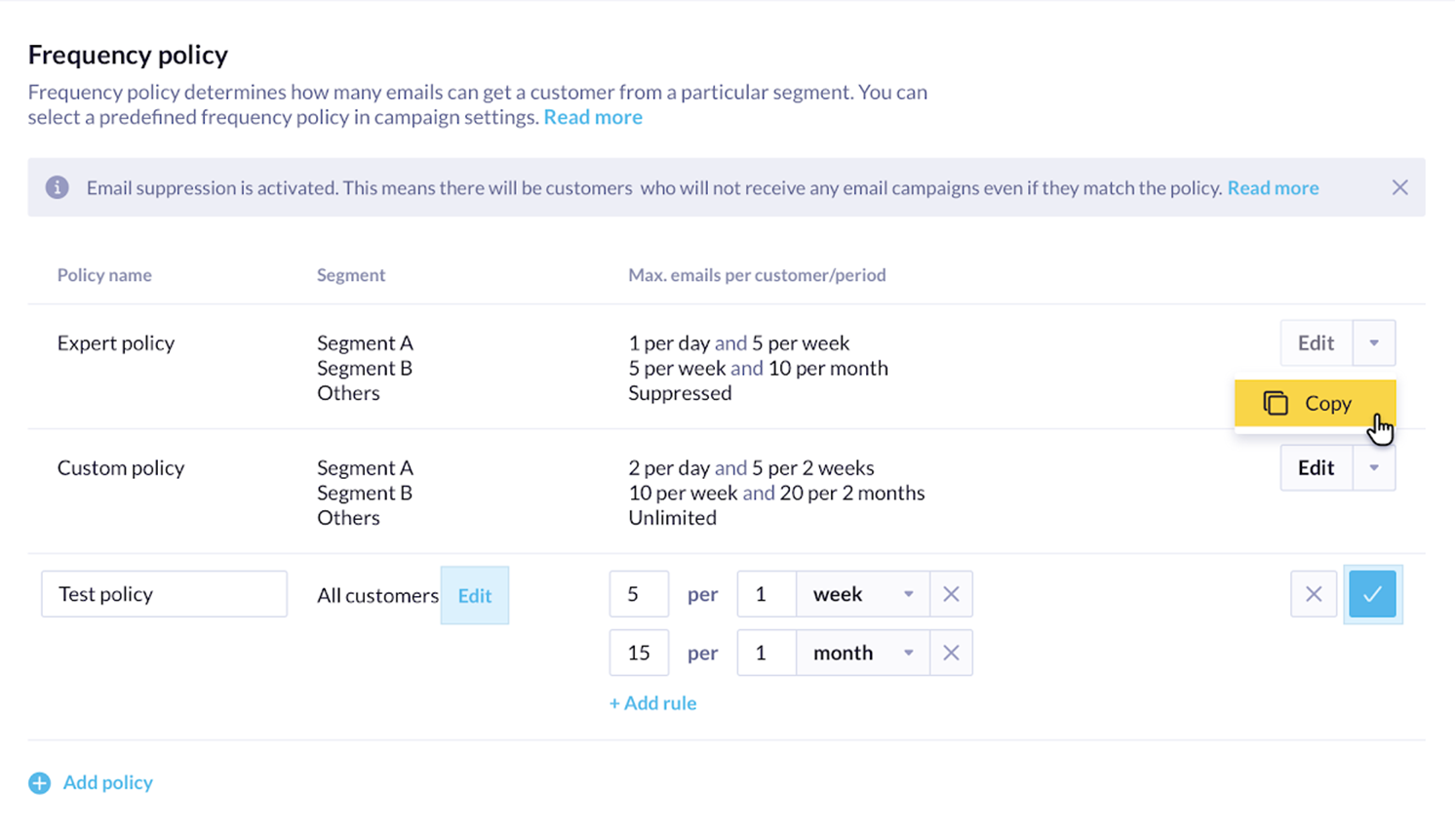 Send Fewer Emails, Get Better Results
Sending too many emails to certain customers can make them unsubscribe, undermine your domain reputation and ultimately impair their trust in your brand. But sending too few emails to loyal customers means missing out on revenue. Now you can easily set up rules to manage communication frequency for various customer segments, or use our Smart Newsletter Policy, which combines expert-created rules with AI.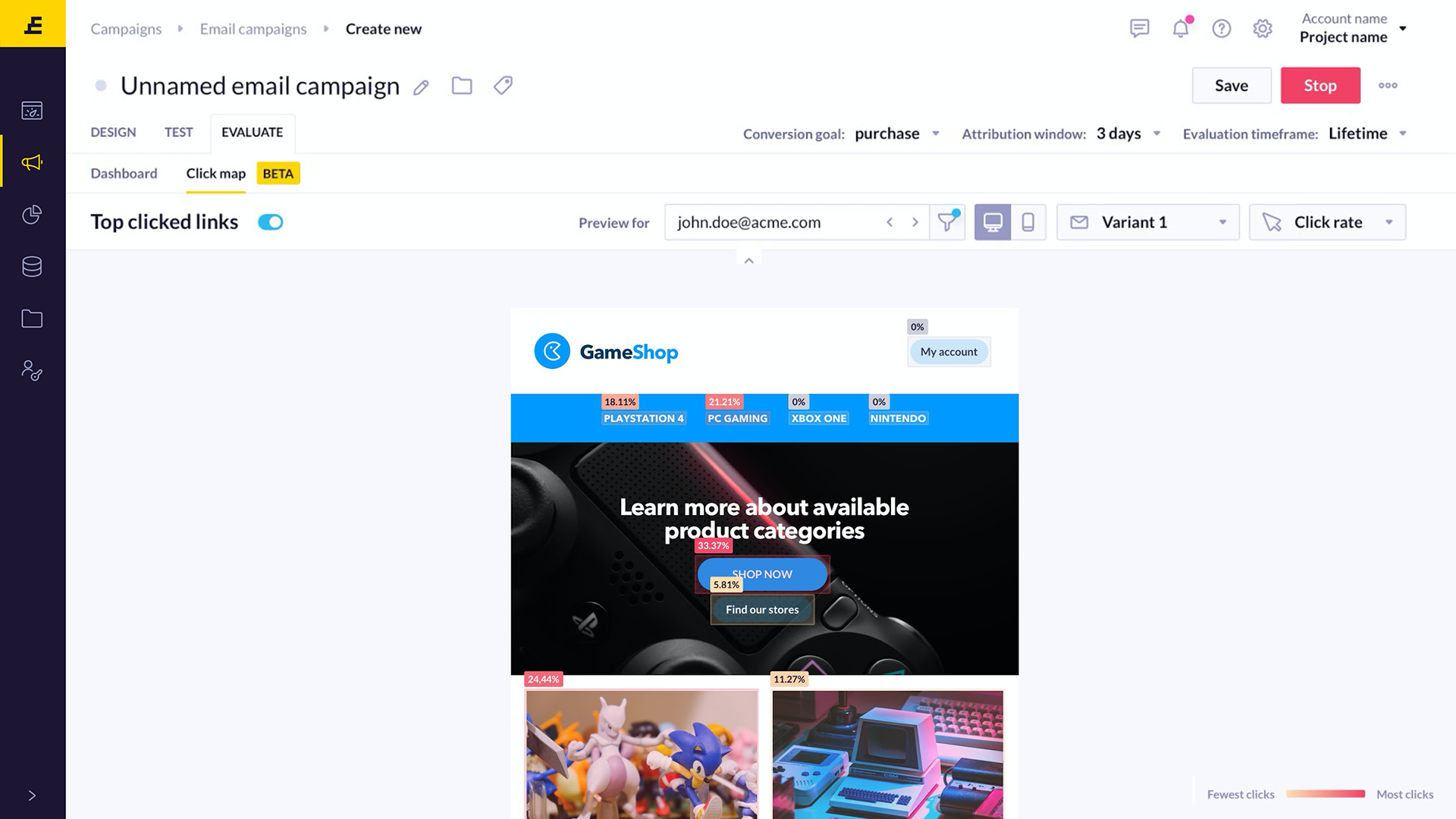 Visualize How Your Customers Interact With Your Emails
Create better emails based on deep customer insights. Email Click Heatmaps create a fast and visual way to understand where your customers click in your emails. See what works and what doesn't, and constantly improve the content, layout, and conversion of your emails.