Consistent Experiences Across Channels
Deliver unified customer experiences across all digital touchpoints. The simplicity of use and complexity of utilization is the ideal synergy required to guide your customers through a tailored, cross‑channel journey.

Explore all marketing channels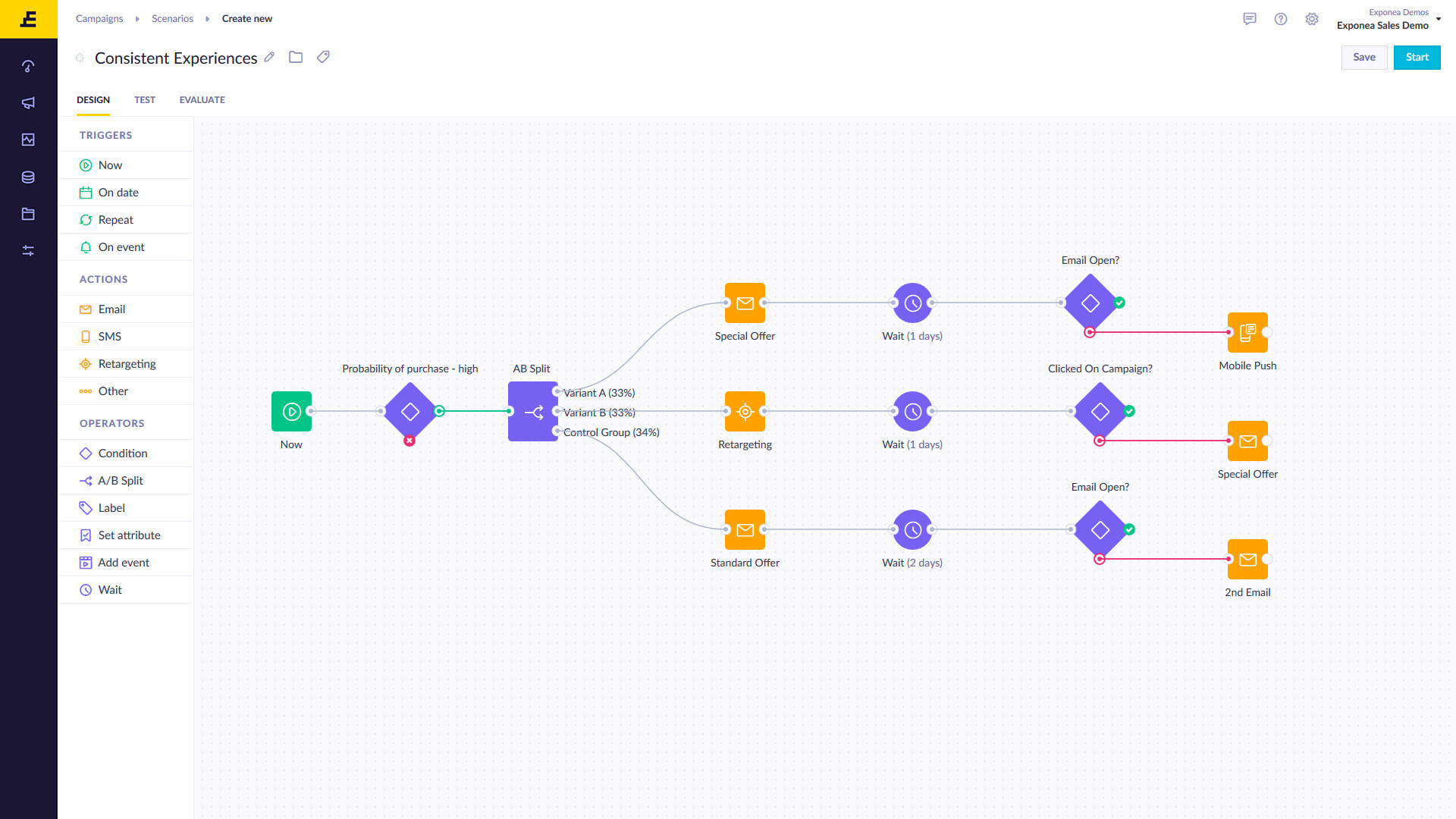 Drag‑and‑Drop Personalized Customer Journeys
Enable anyone to create a customized omni‑channel journey with our easy‑to‑use drag and drop editor. Connect all the touchpoints you need and build a unique end‑to‑end digital adventure to impress your customers and achieve your goals.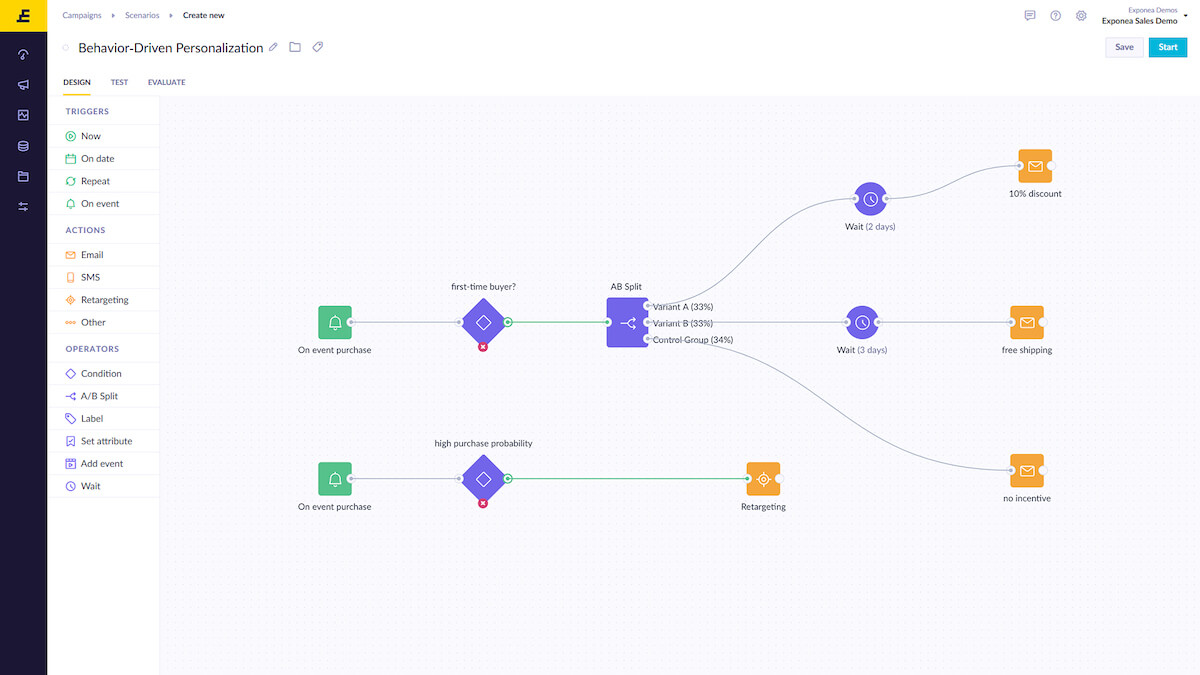 Campaign Calendar
Stay organized across every channel with our interactive Campaign Calendar that gives you total control of all your marketing campaigns.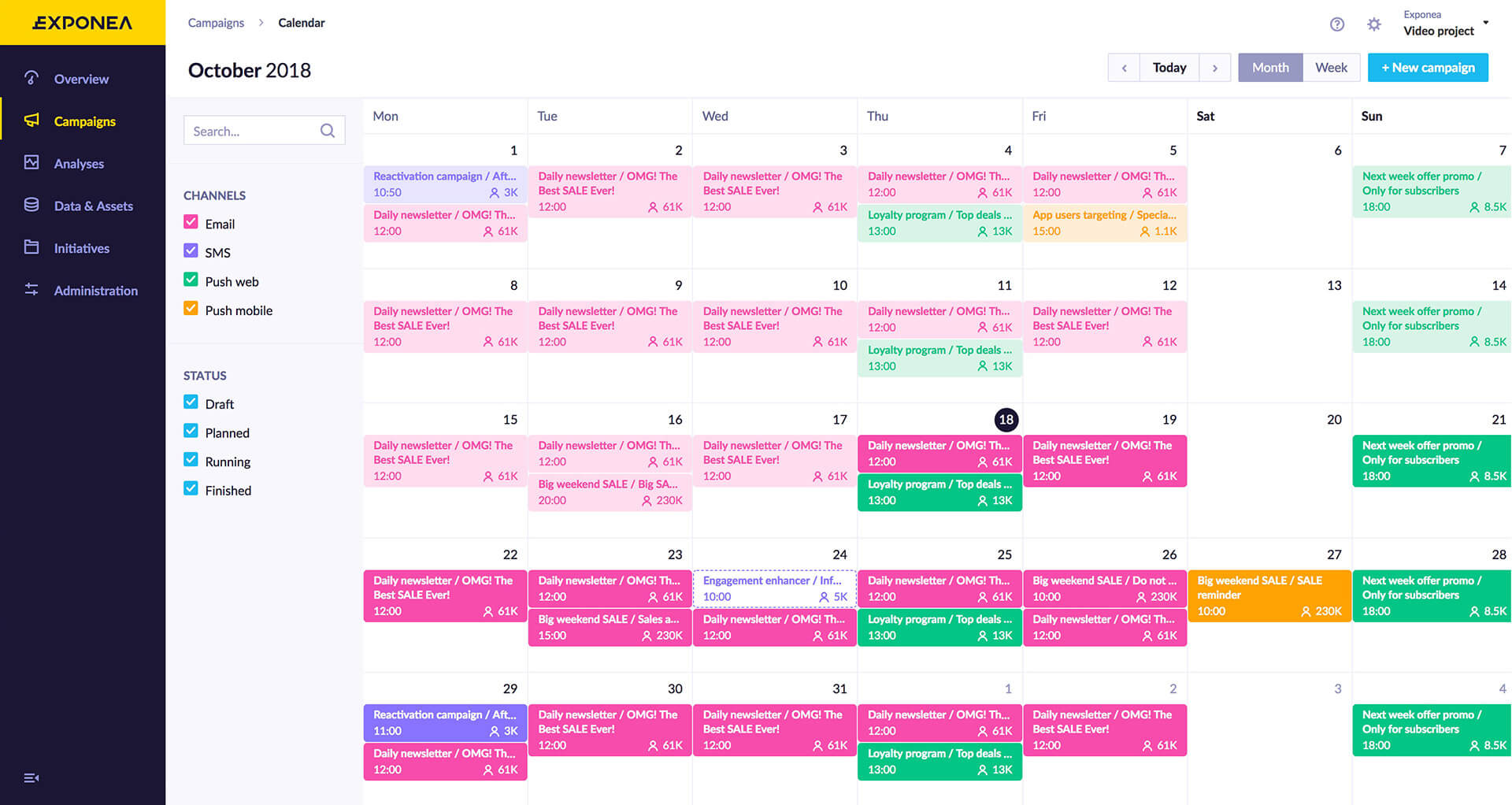 Campaign A/B Testing
Adjust your campaigns on the fly with real‑time A/B testing. Get instant insight into the performance of your campaigns and make changes based on real‑time campaign performance, anytime you need.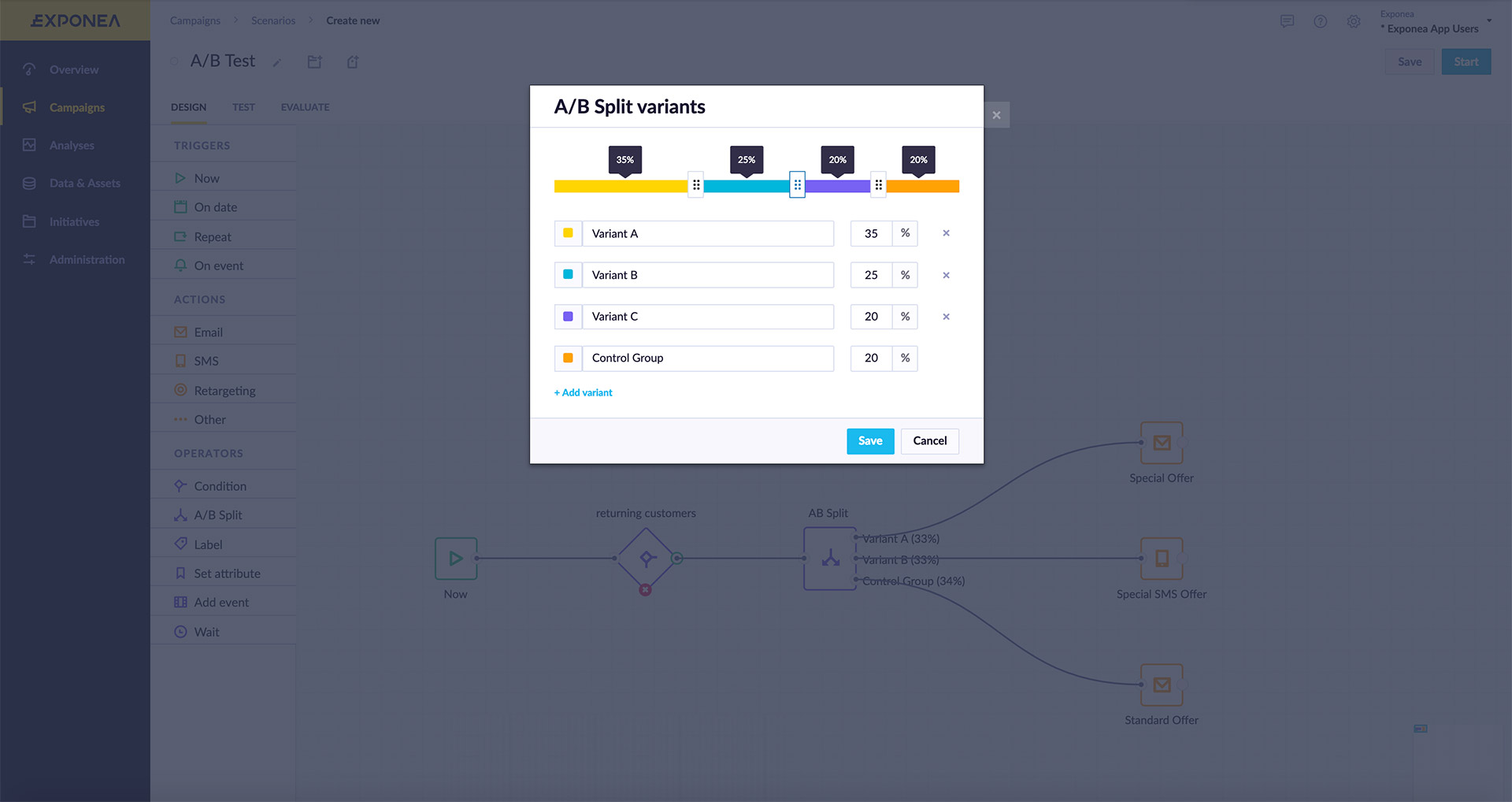 Behavior‑Driven Personalization
Engage your visitors using their historical, real‑time and predicted future behavior. Behavioral targeting helps you automatically trigger the personalized experiences that your visitors expect at every single step of their journey.

More on Predictions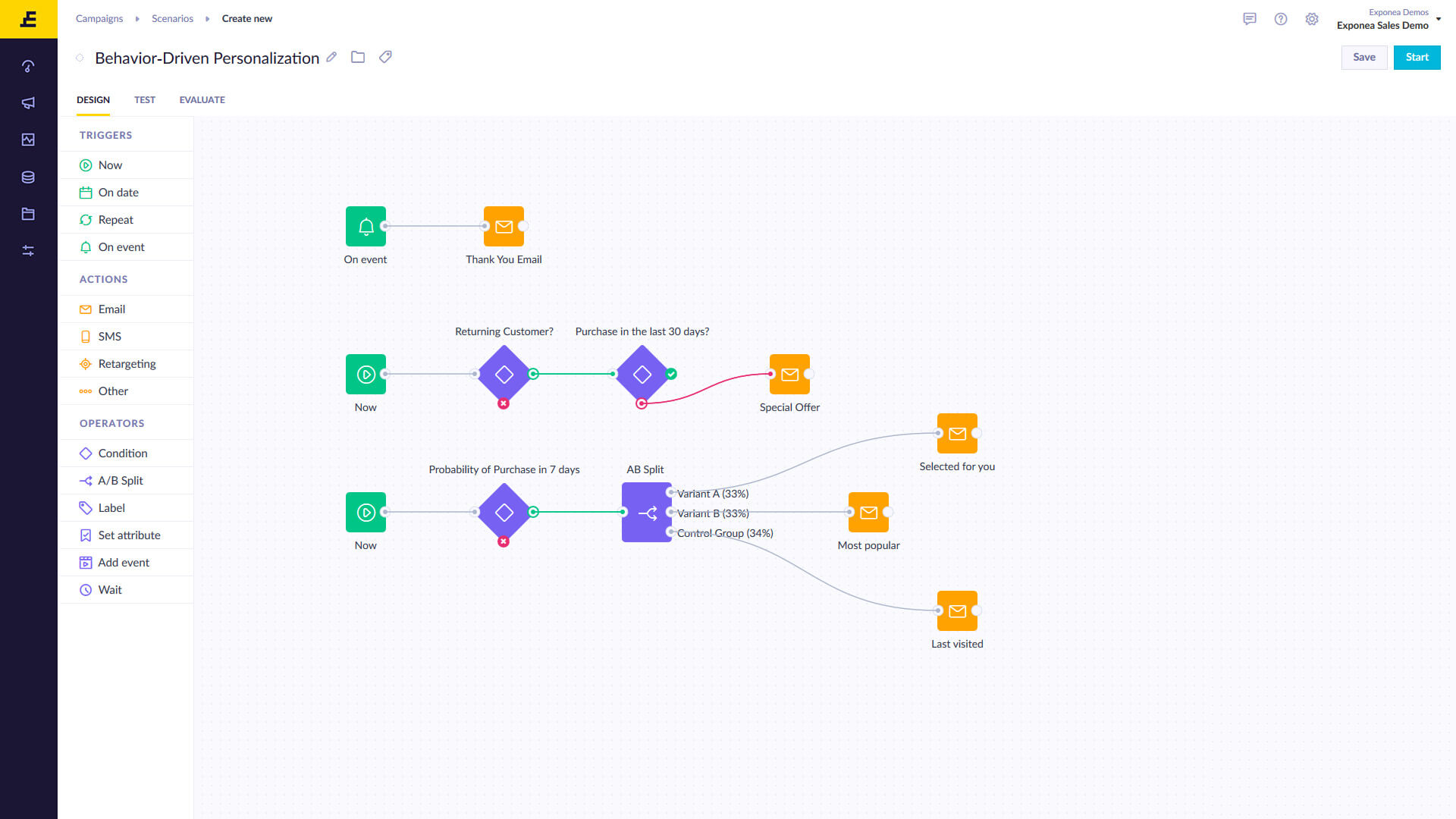 Powerful Integrations & Webhooks
Connect to various 3rd‑party services through our built‑in integrations or use our API to enrich your data and ensure you have everything it takes to design highly personalized journeys your customers will love.

More on Integrations