Track All the Data You Need
Connect and track any source of online or offline data into the unified Single Customer View. Exponea Core is seamlessly integrated with all Exponea modules, ensuring correct utilization and interpretation of your data across the entire platform.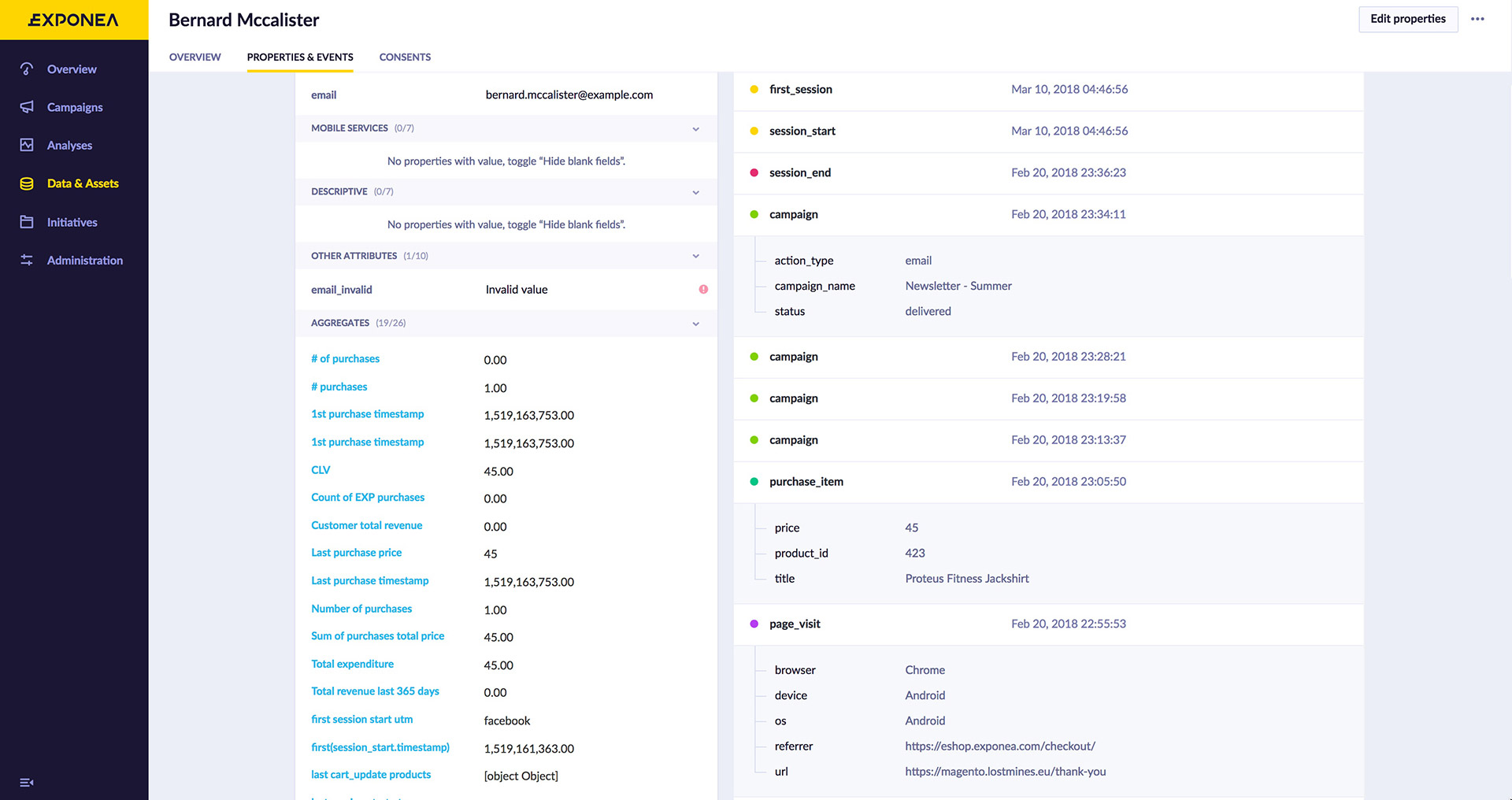 Deliver Personalized Customer Experiences
Our unified Single Customer View holds all the most relevant data about the past, present, and expected future behavior of every single customer. Using a single source of customer intelligence, you can easily scale personalized customer experiences across all customer touchpoints.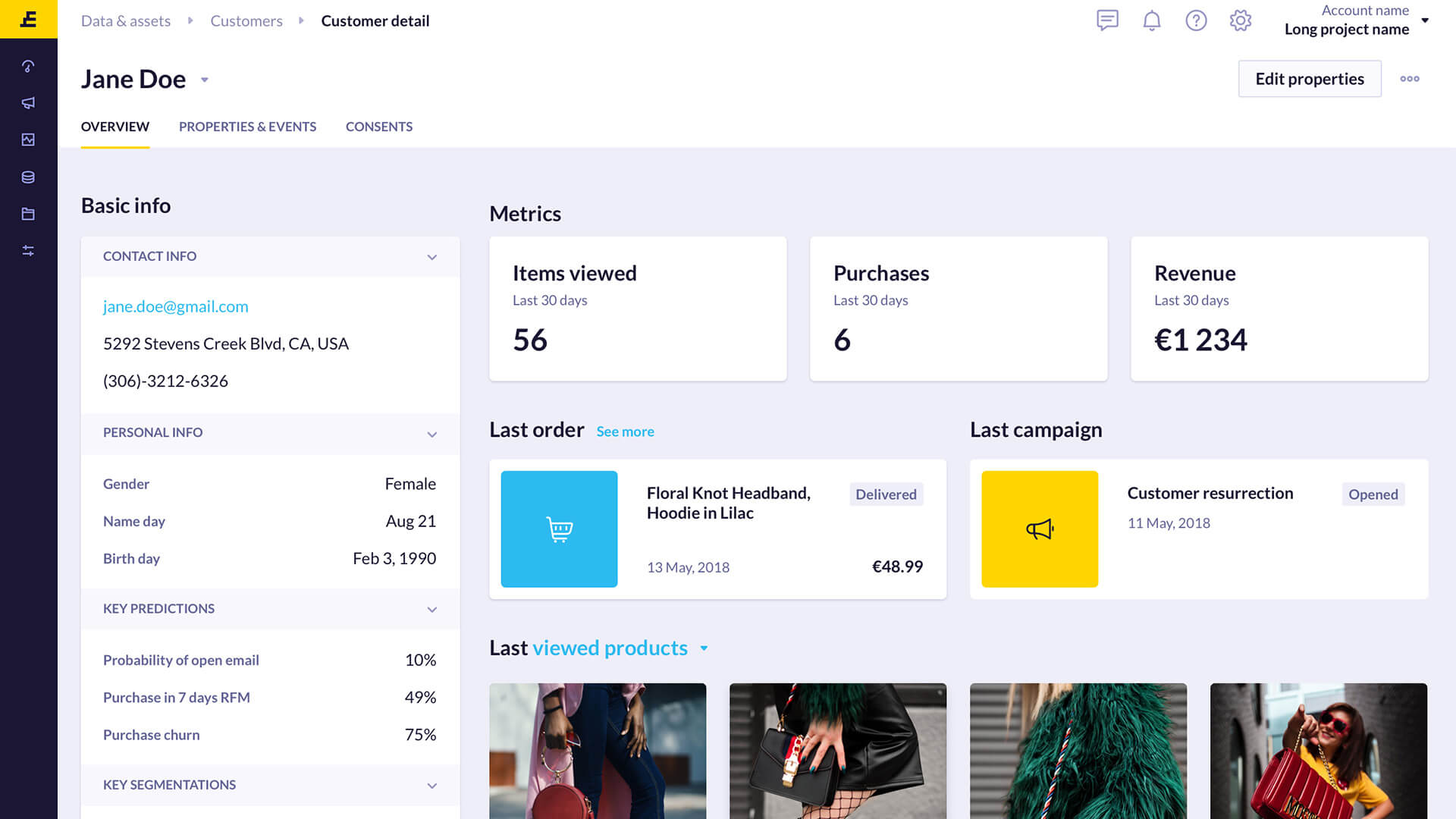 When Real‑Time Analytics Means Real‑Time
Capture and visualize instant insights from your ever‑changing data the moment you need it. Dig as deep as you want and reveal connections between seemingly unrelated data. The dynamic nature of all reports, analysis, and dashboards ensures that your data insights are accurate and always up‑to‑date.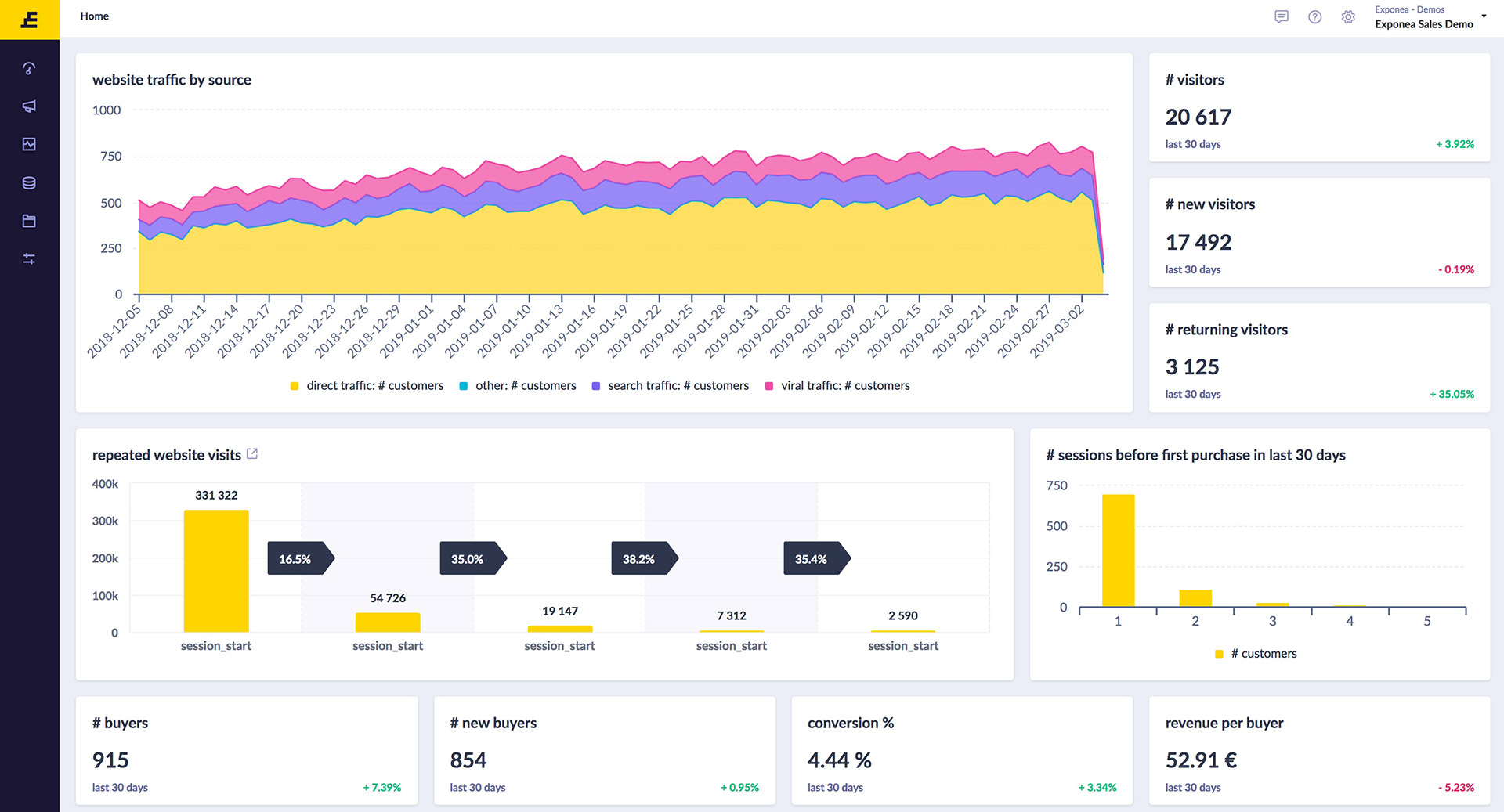 Foresee the Next Steps of Your Customers
Understand the future intent of your customers with the help of machine learning and predictive analytics. Rank every single customer with a different propensity to complete certain actions like purchase, email open, and churn. Use these insights across any channel to boost the performance of your marketing campaigns.

More on Predictions