Experiments
Easily transform the visual appearance of your website, add personalization, experiment with product recommendations, and test any hypothesis you can dream up all with a few simple clicks in our easy‑to‑use Visual Editor.

More on Experiments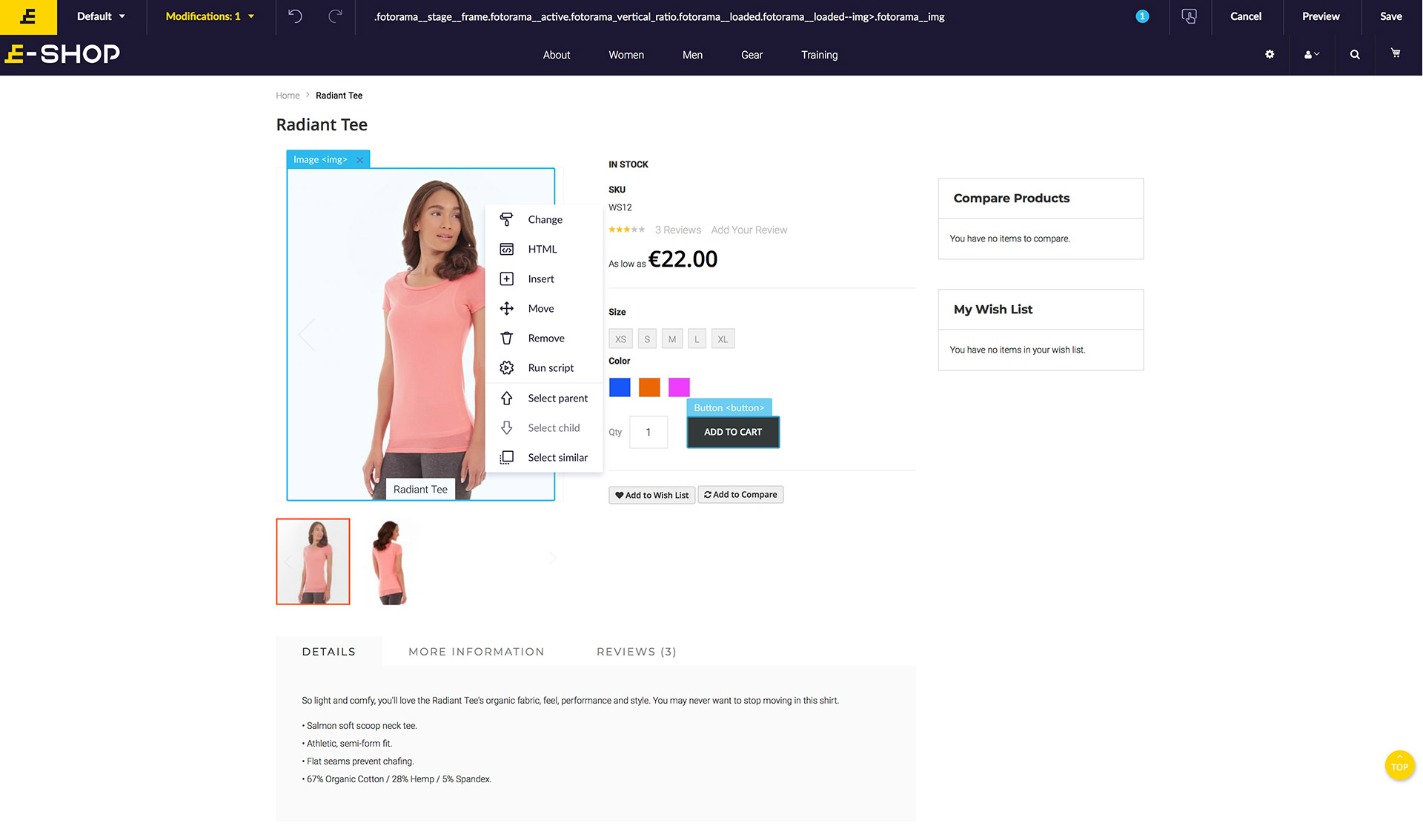 Weblayers
Display real‑time, behavior‑based personalized messages to your visitors to boost engagement and simplify their decision‑making process. Weblayers are the ideal way to create an interactive dialogue with all your visitors.

More on Weblayers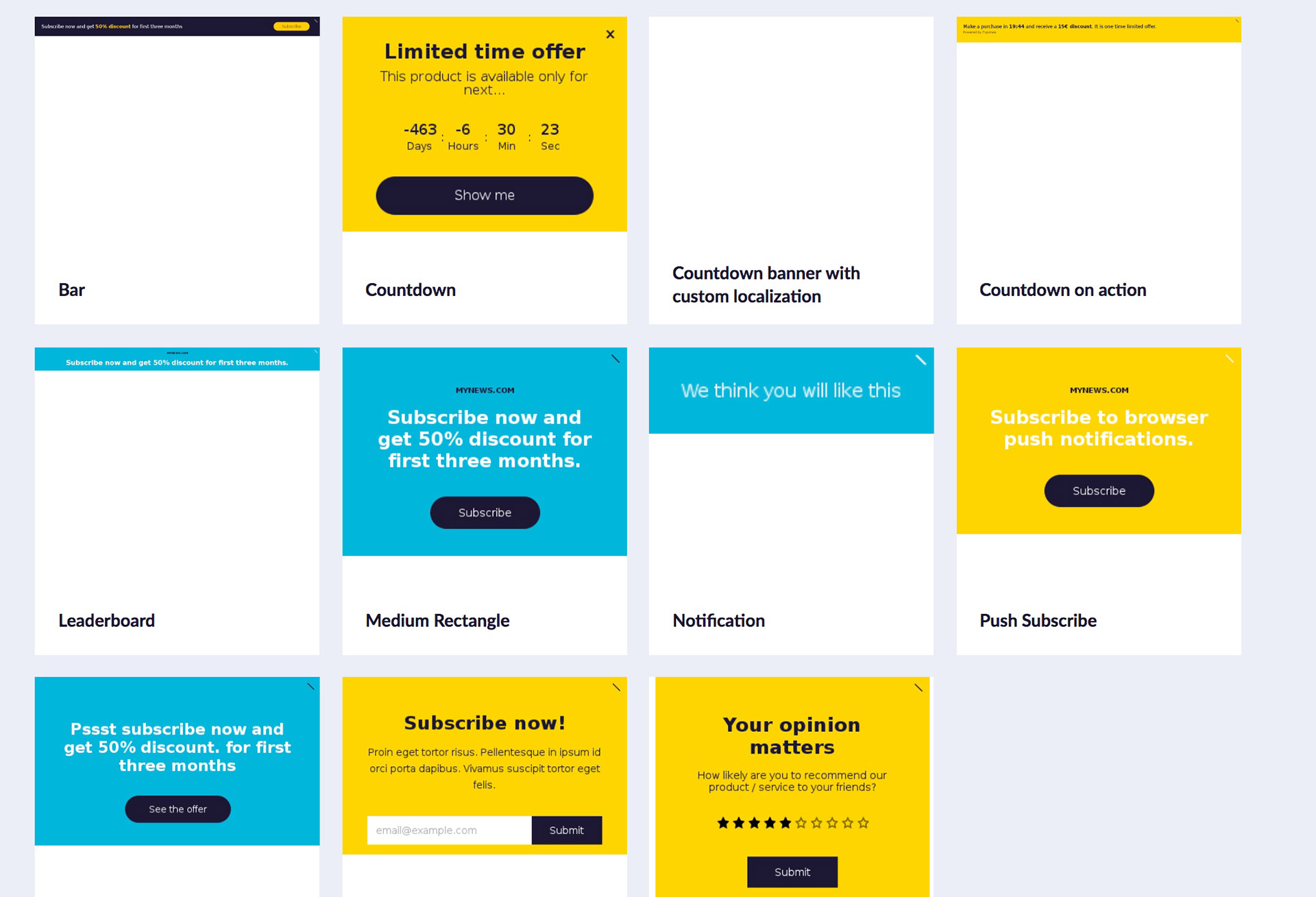 A/B Testing
Our smart A/B testing functionality enables you to test various designs simultaneously. This allows you to easily understand the impact of changes and optimize your experiments in real‑time, helping you achieve your desired results. Replace guesswork with testing and optimize your website to perfection.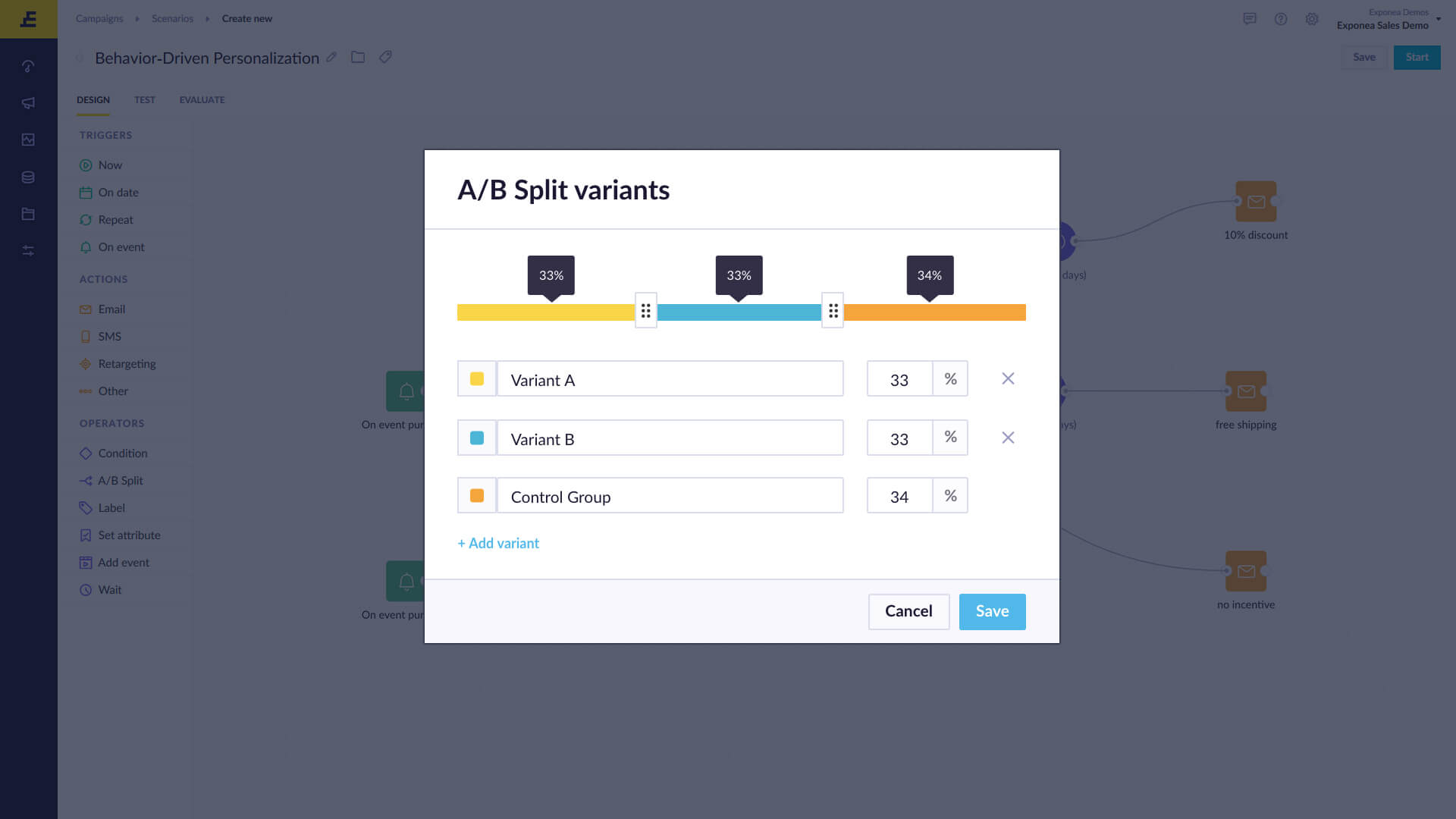 Predictive Bandit for Web
Predictive Bandit personalization for web helps you to increase conversion rates by choosing the best message for each individual customer. With Predictive Bandit, there is no winning variant; instead, they continually learn from past and ongoing customer behavior and dynamically adjust the flow of traffic towards each of the variants. This yields better results faster, and, ultimately, boosting customer satisfaction and loyalty by providing relevant content.