Know Your Customer with Real‑Time Predictive Data
Enrich your single customer view with real‑time predictive data. Rank each and every customer in your customer base with a different degree of probability to complete certain actions (e.g. purchase, visit, churn). Now you can derive insights from the past, present and the predicted future behavior of your customers.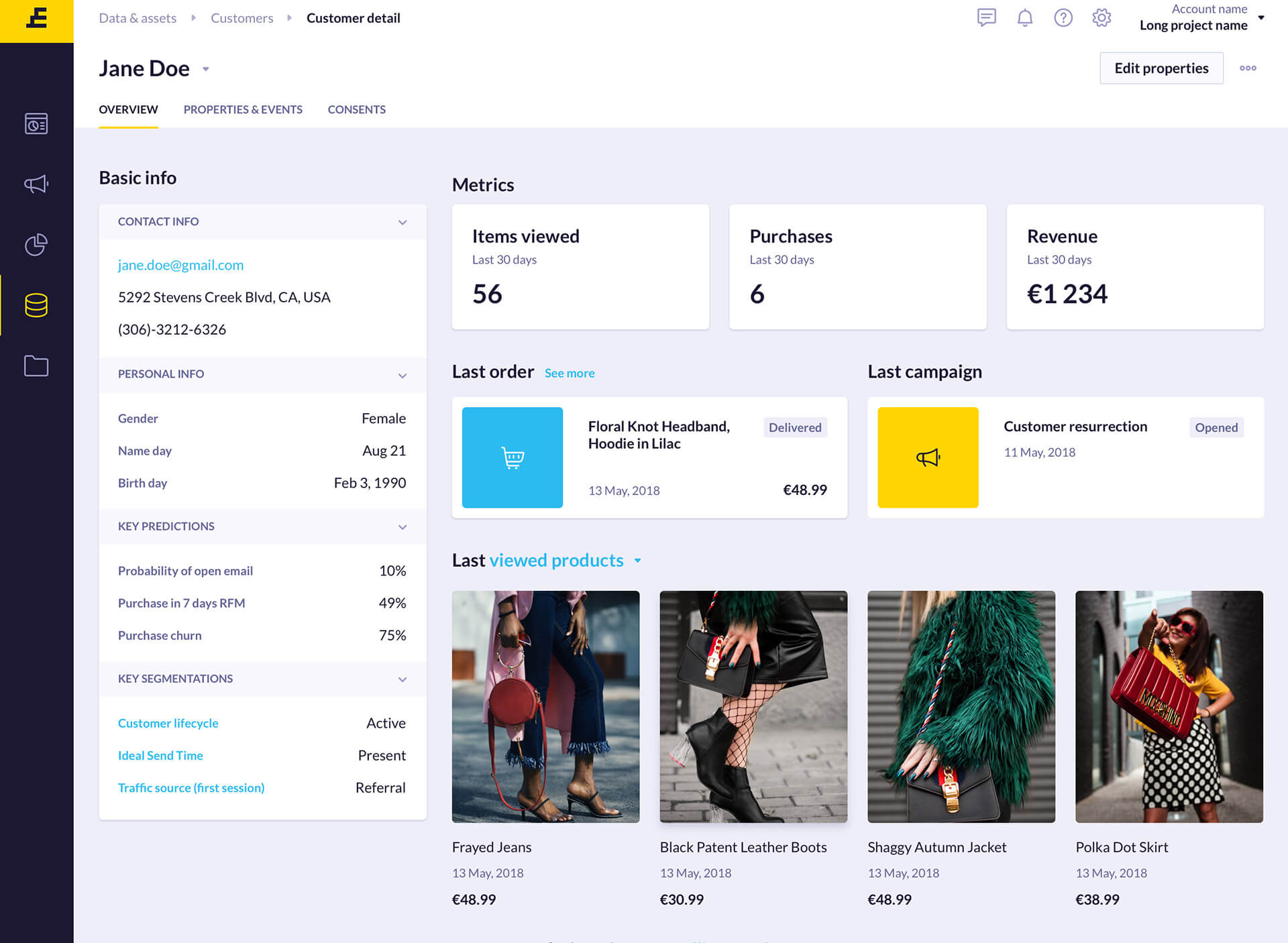 Cherry‑Pick the Most Valuable Customers
Combine predictive analytics and the capabilities of our built‑in Customer Data Platform to boost your customer intelligence. Discover high‑value customer segments and target them with personalized content matching their future needs.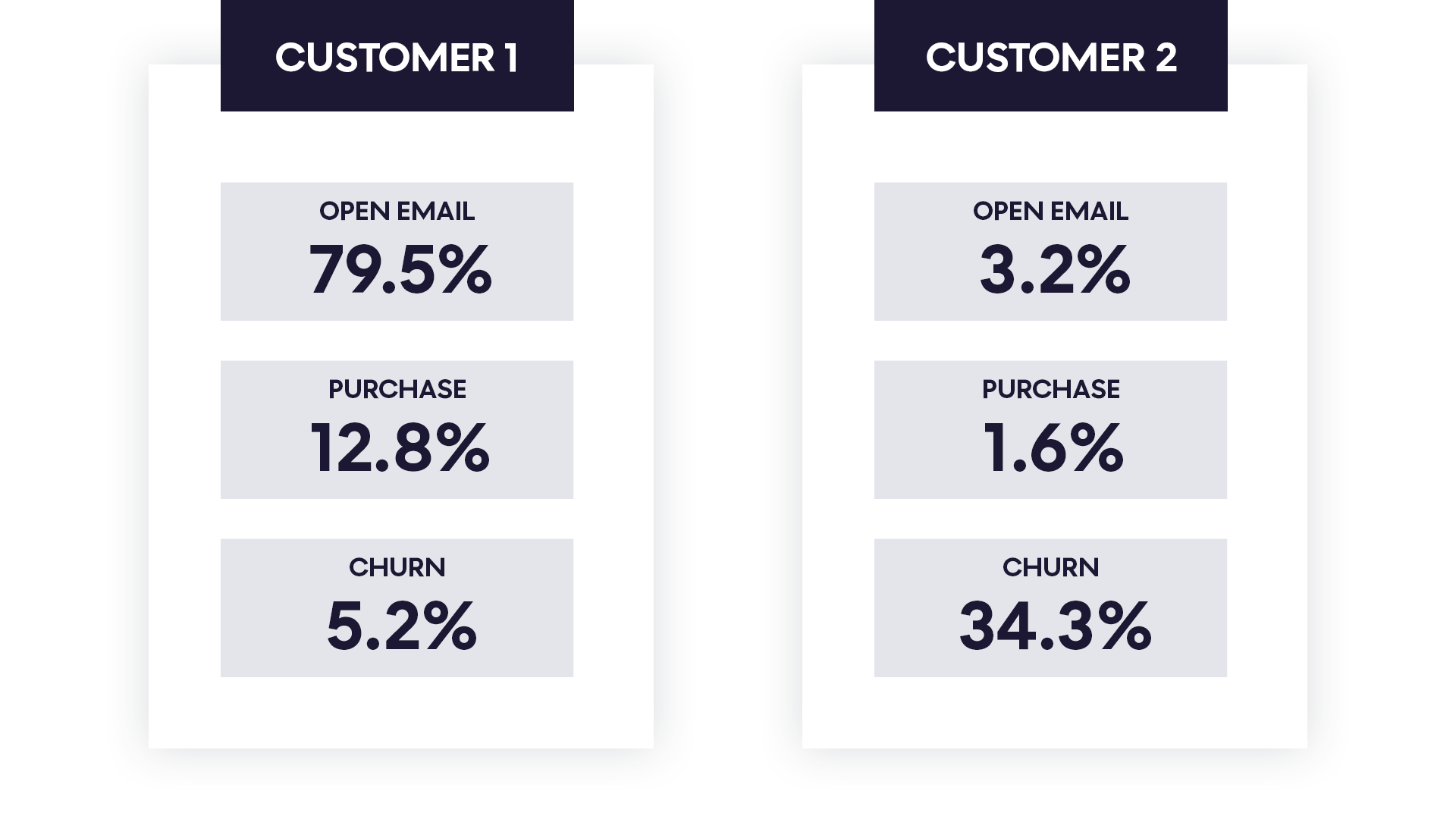 Predictions Don't Have to be Complicated
Predictions are powerful but often complicated to implement, and one can easily get lost in all the settings. So we made it simple for everyone. Use our predefined predictions templates and create the most popular predictions (email open, purchase, churn, optimum email time, in‑session prediction) with just a few clicks.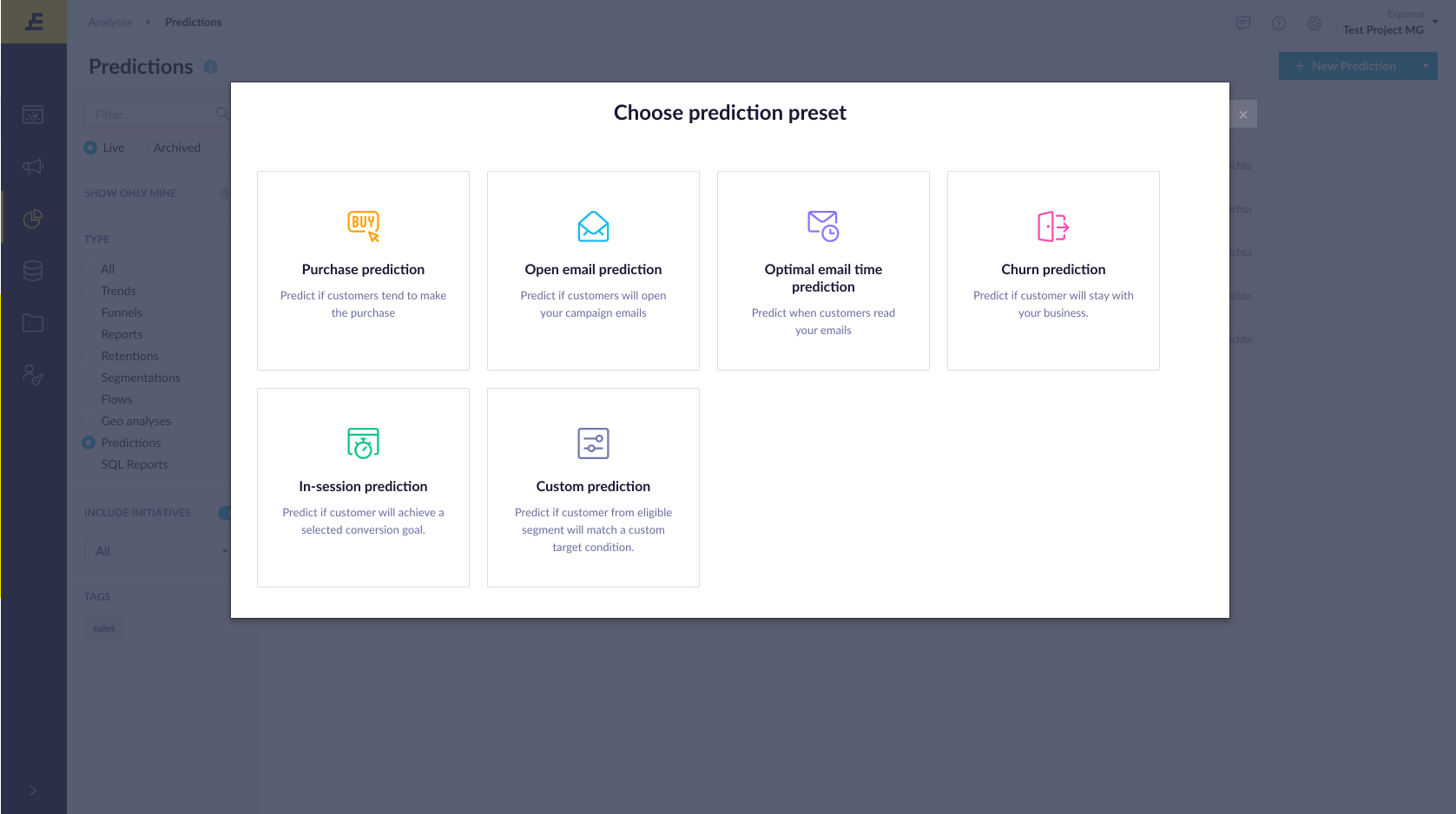 Use Predictions to Improve Conversions Across all Touchpoints
Use predictions to improve the performance of all your marketing campaigns. Combine multiple prediction models to fit your unique business needs (e.g. probability of opening email and purchase) and send highly targeted campaigns through any channel.