Realize ROI even as you ramp up
Time-to-value is crucial when implementing new tech. Plug&Play solutions help you launch use cases on day 1, as soon as integration is complete, so you can provide the best customer experience in the shortest time possible.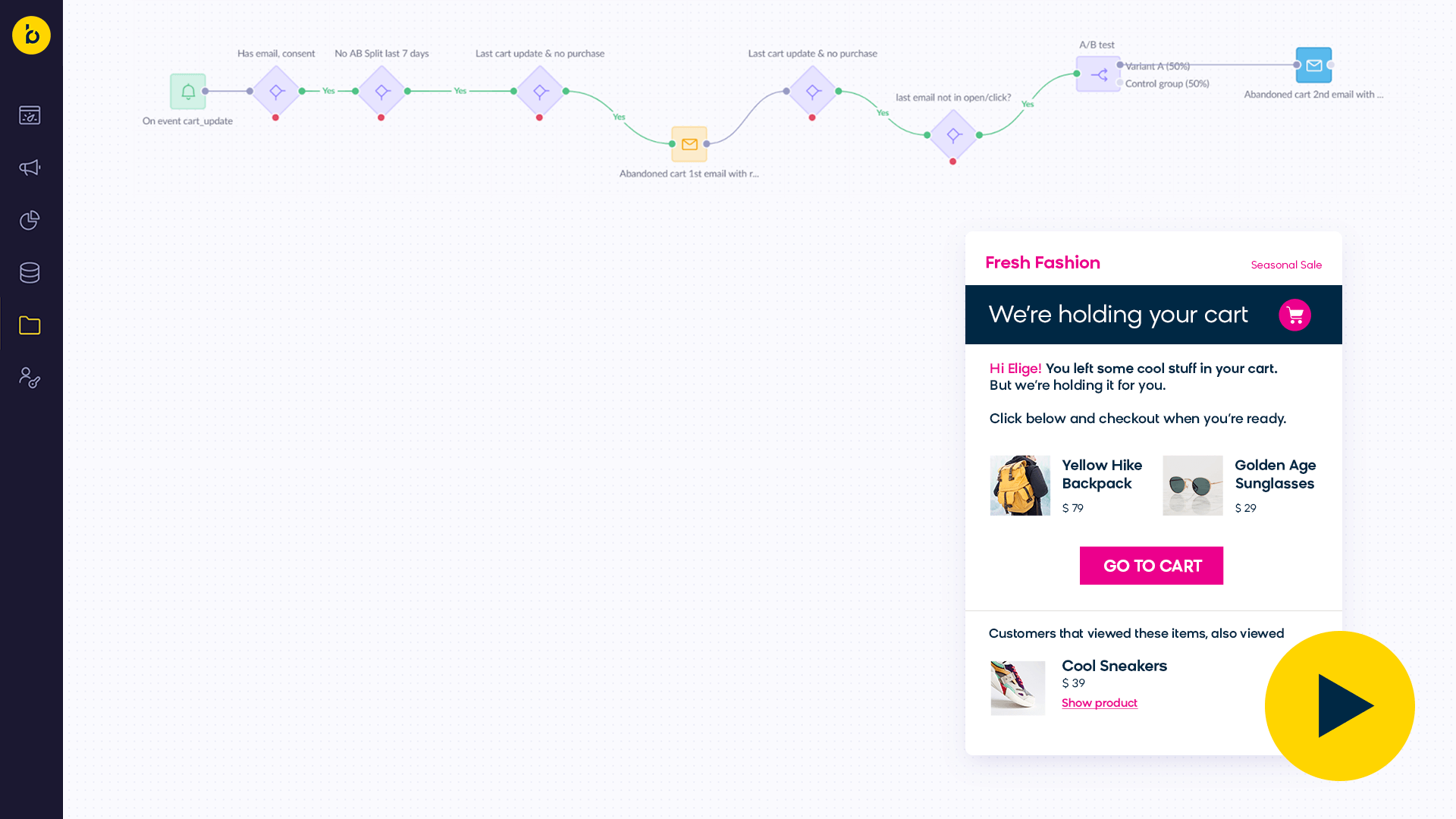 Complete, customizable solutions; not just templates
Plug&Play use cases are not empty templates. They are readily available, fully functional solutions that have been tested and perfected by our industry experts. Plug&Play assets can be fully customized per your branding and needs.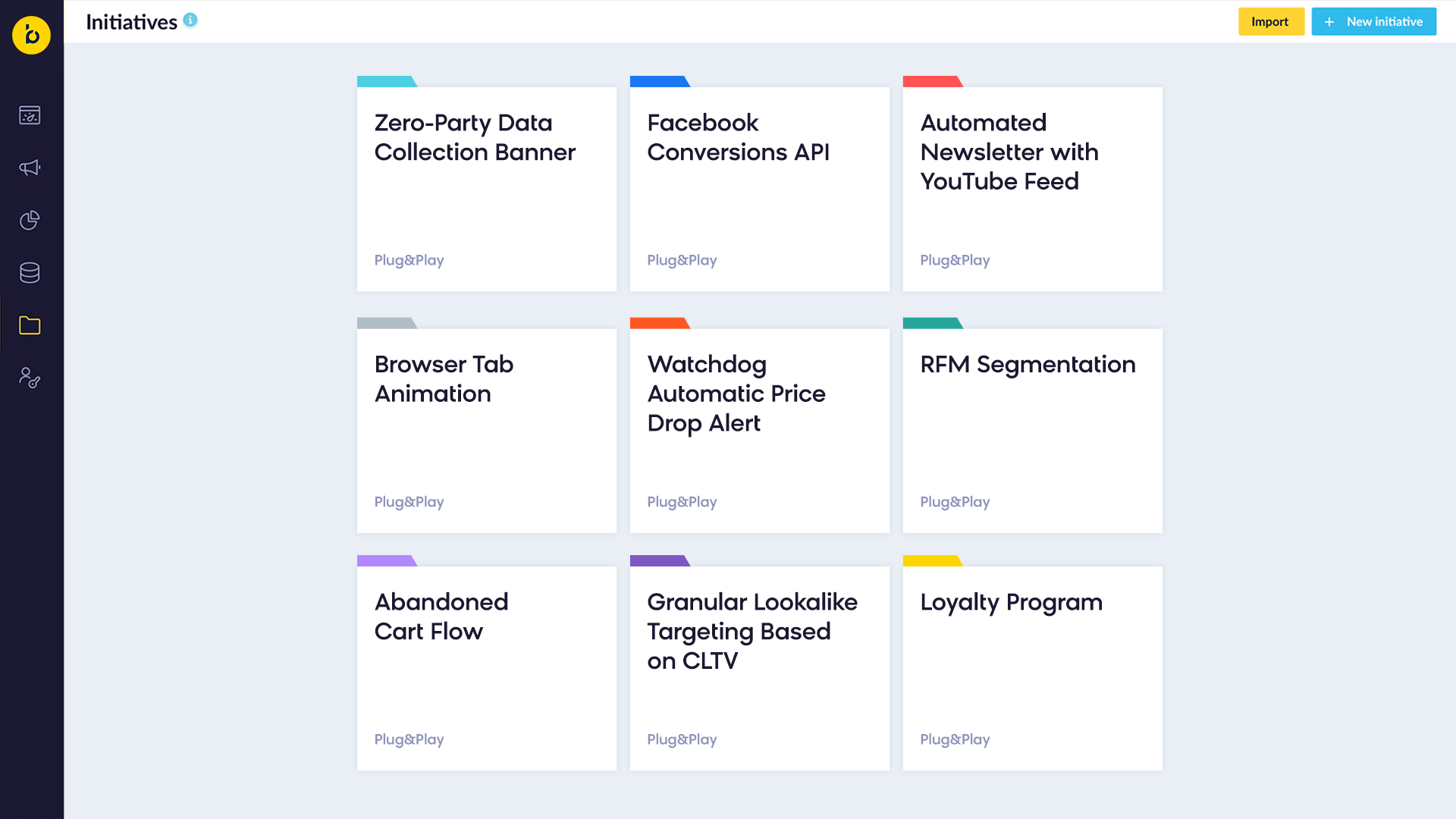 Surprise and delight with a pre-built loyalty program
Assign loyalty tiers based on purchase behavior, email engagement, and browsing history and connect it to automated emails that notify customers of their higher status, perks, and rewards to improve brand loyalty.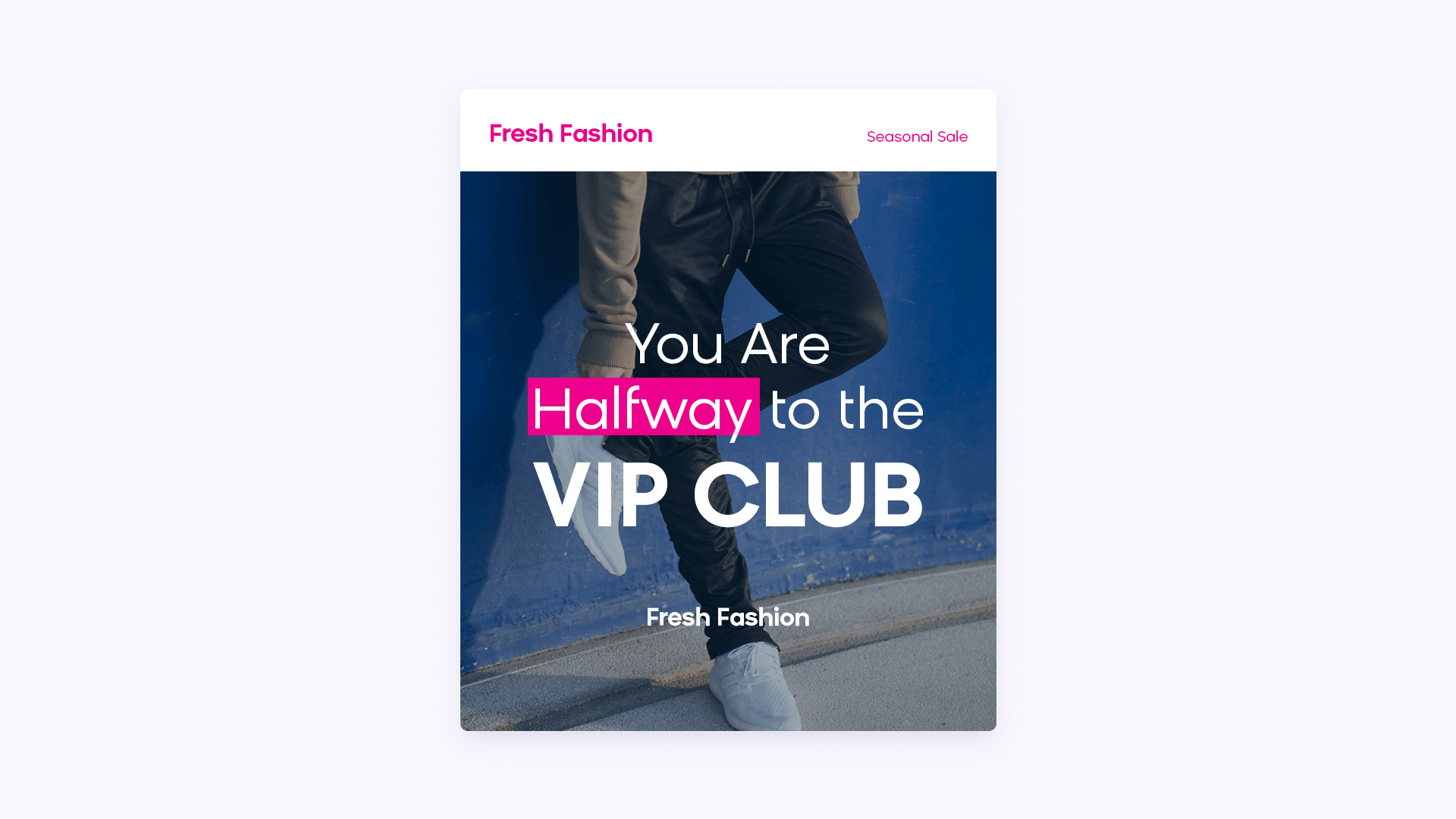 Engage and retain with automated, personalized email campaigns
Set up essential e-commerce flows like abandoned cart or welcome series with just a few clicks or go a step further by sending your customers personalized 'price drop alerts' when an item they abandoned goes on sale. You can also pick a ready-to-launch solution to immediately spruce up and automate your regular newsletters with content from your Instagram feed or products from a customer's favorite category.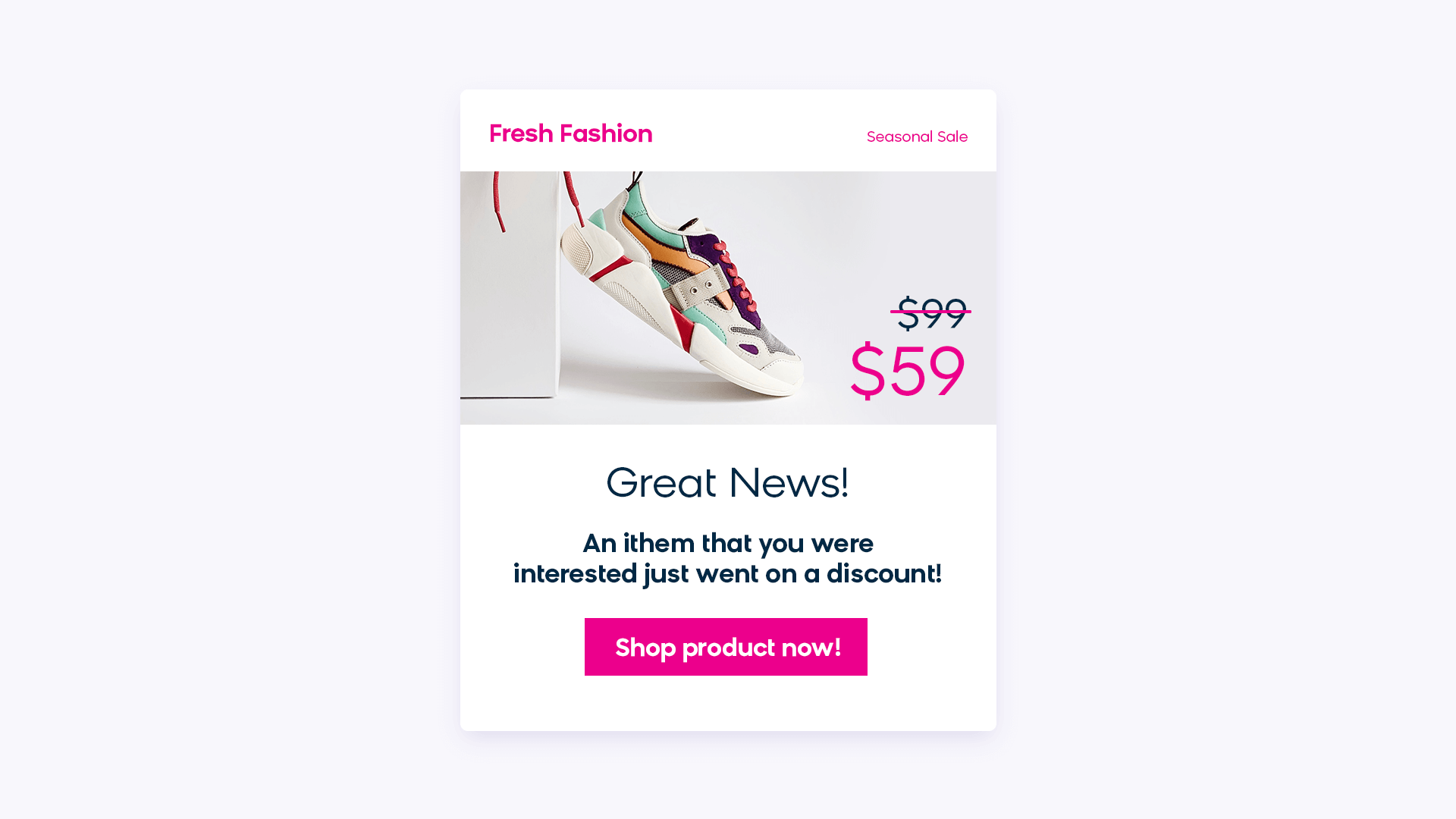 Capture and convert with proven web personalization use cases
Respect your customers' need for privacy but give them a personalized shopping experience by launching a zero-party data collection campaign or win back your 'almost lost' purchases with an opportune on-exit banner that features our turnkey web personalization use cases.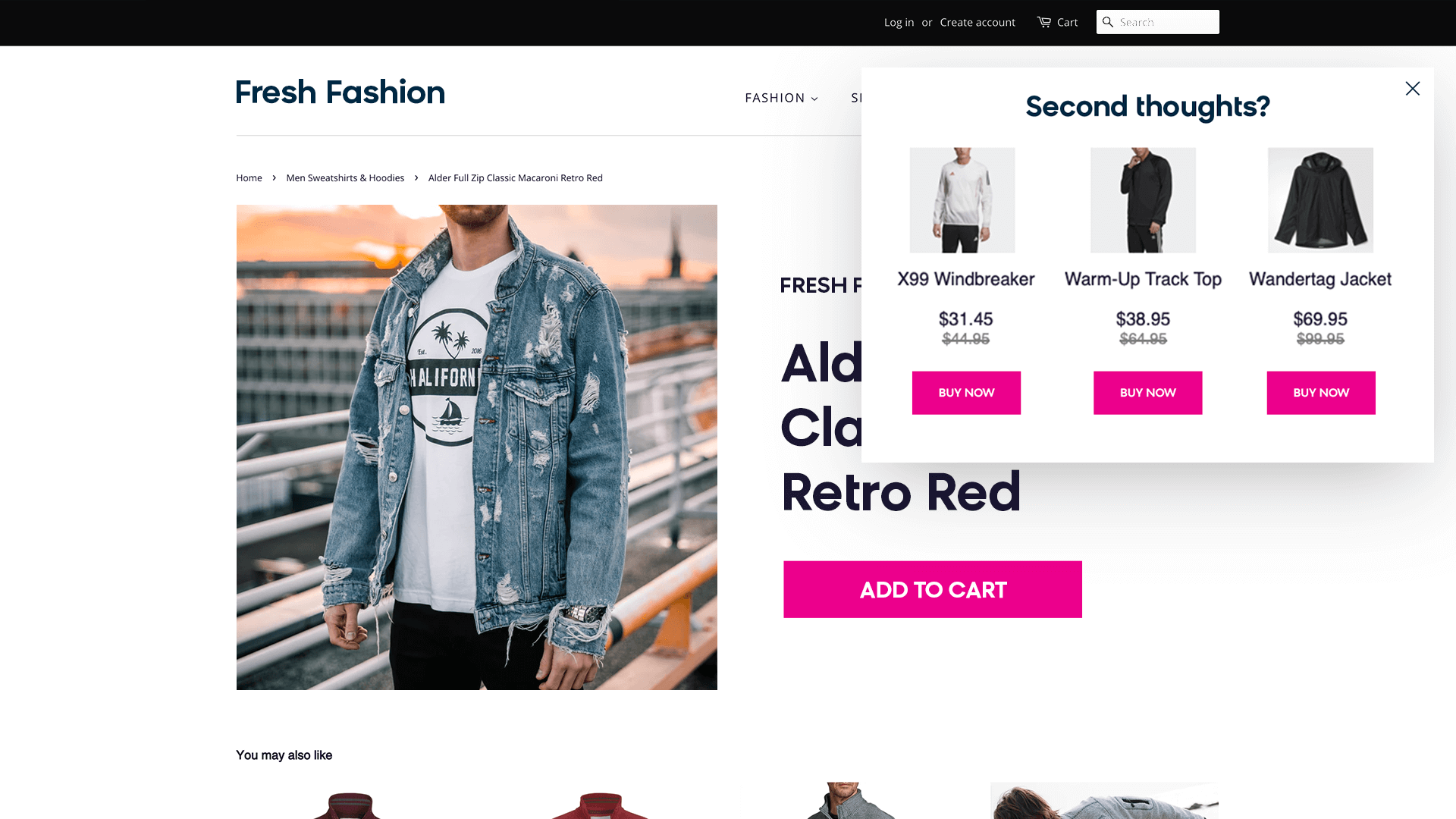 Acquire high CLTV customers through paid ad optimization
Create lookalike audiences optimized for loyalty and higher customer lifetime value. Launch an acquisition campaign as soon as you integrate with your paid channel where the target audience is modeled after your most valuable customers.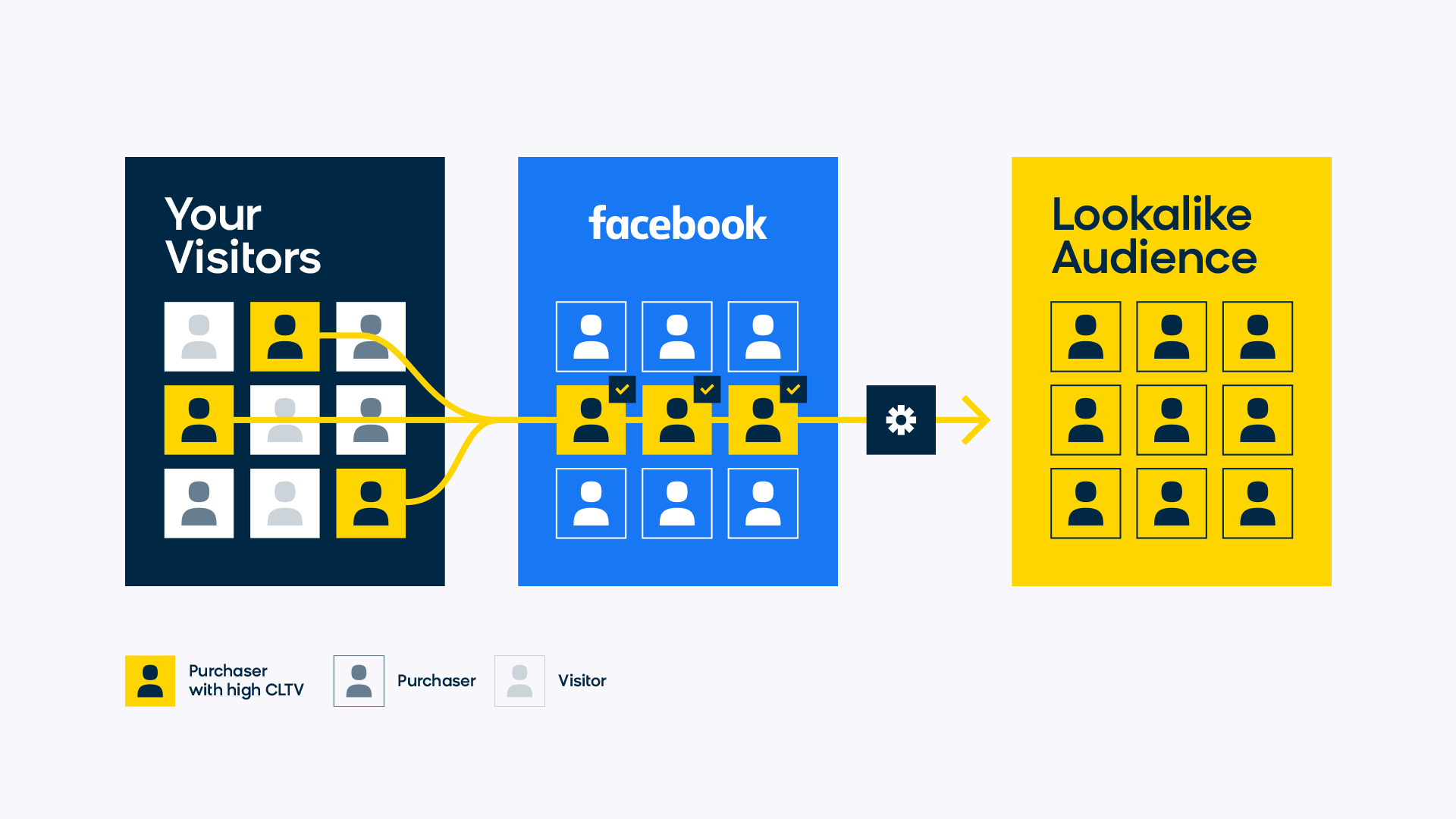 Get actionable insights with out-of-the-box dashboards
Know your audience through insightful analytics with ready-made dashboards to measure and identify customer lifetime value, RFM segmentations, average buyer value, product analytics, retention analytics, and email performance.