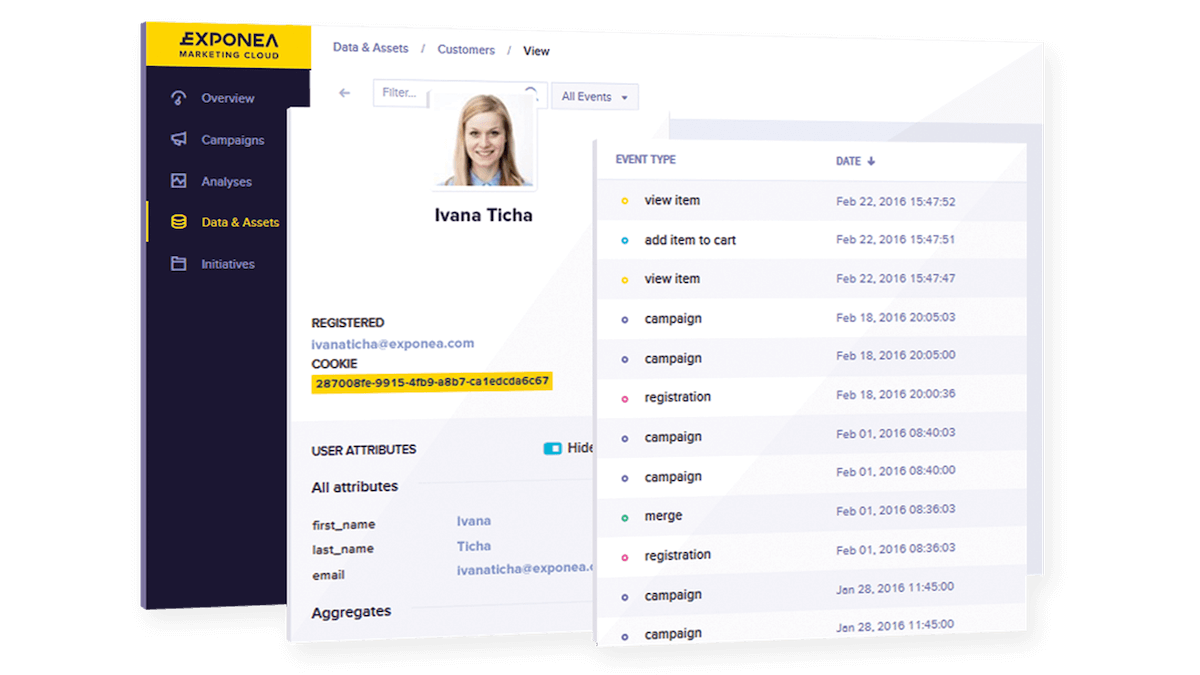 Retarget the Right Segments
Retargeting is easy if you know your audience. Using our full-scale data collected in the unified Single Customer View, you can easily build segments and display relevant ads along every step of the customer journey.

More on Customer Data Platform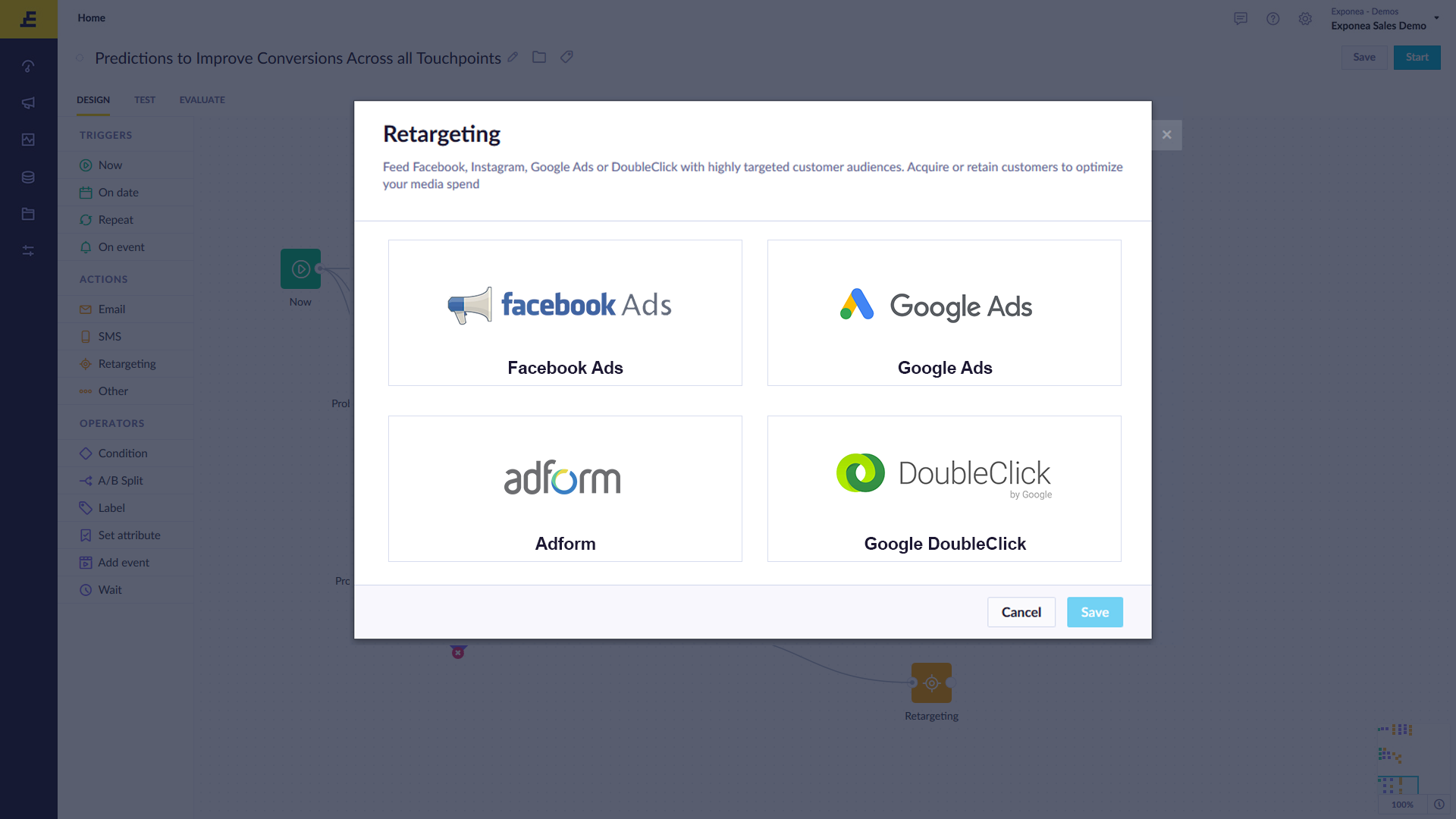 Enhance Retargeting with Machine Learning
Go beyond remarketing of products that your customer viewed. Let our technology personalize your retargeting campaigns with a unique selection of products that your customers are likely to purchase based on their browsing history. Supported integrations: Facebook Ads, Google Ads, AdForm DMP.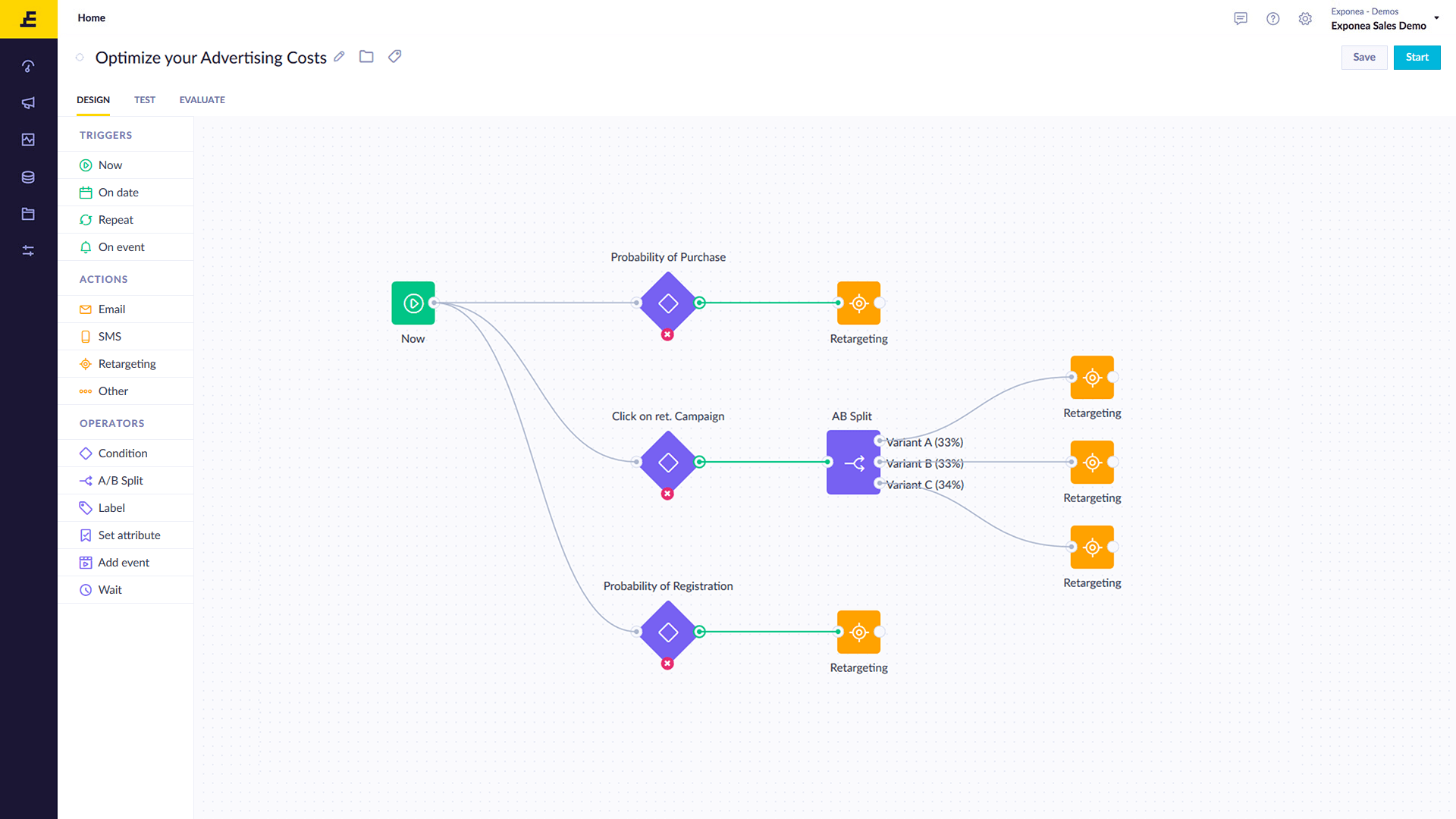 Optimize your Advertising Costs
Use predictive analytics to define the least valuable audiences for your retargeting campaigns. This will help you engage only the customers with the highest conversion potential, Which means higher conversion rates and more money for your marketing budget.

More on Predictions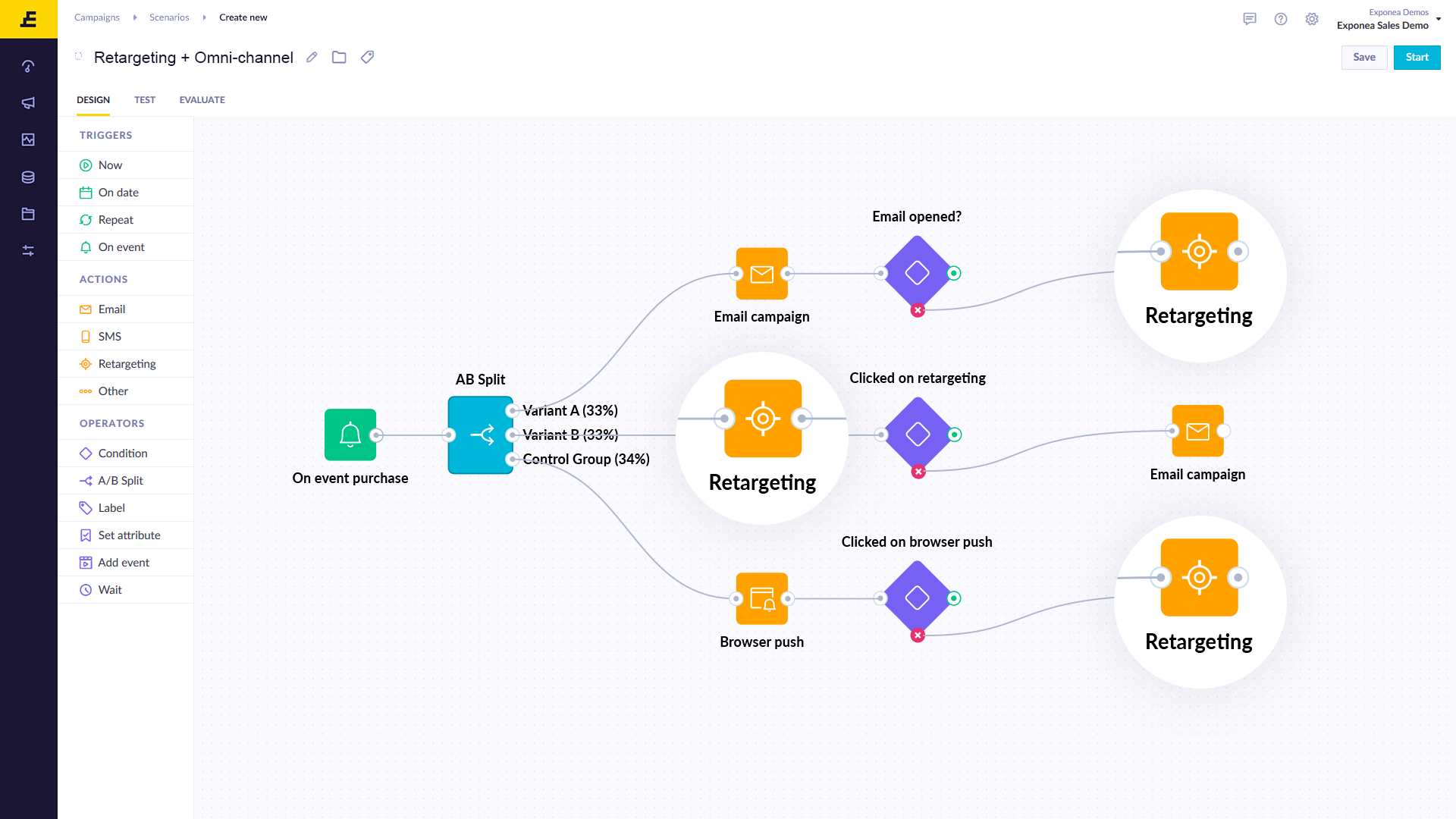 Boost the Impact of Your Channels
Deliver incredible connected experiences to your customers, letting each channel fulfill its unique purpose while simultaneously focusing on a common goal. Keep your brand top of mind by delivering the right content at the right moment through the right channel.