Download the Guide to Stop Your Bleeding Revenue in 2019.
What will you learn?
Learn the structure behind a new Customer Lifecycle Management framework, and start applying it to your business today.
Explore different types of segmentations you can apply to your customer base for deeper insights, details on each segment in the new customer lifecycle, and ready‑to‑use campaigns we've had success with for each segment.
Using a single customer view to power automated campaigns that have been tried and tested for their specific segment, you can create a customer lifecycle plan that sends the right message to the right people at the perfect time. Automatically.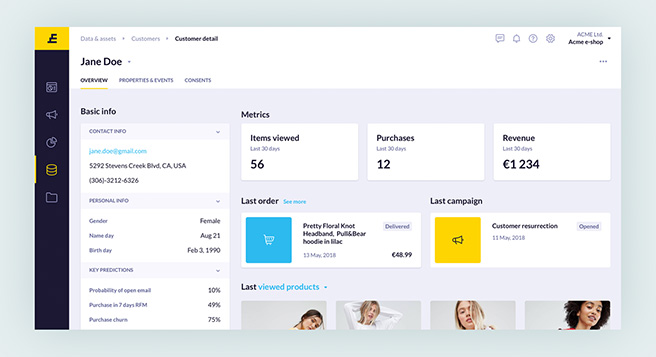 What are some of the highlights?
A deep‑dive into the importance of, and history behind, a single customer view
Descriptions & examples of segmentation styles you can apply to your business today
A detailed Customer Lifecycle Management framework for increasing customer value
20+ customer campaigns that worked, organized for each customer lifecycle stage
Our research & content expert, Sam
Sam's marketing career started in Los Angeles back in 2012, and his interest in creating compelling content for complex topics has persisted. His mission at Exponea is to be an advocate of e‑commerce solutions: writing guides and articles with data from Exponea's work with e‑commerce clients, as well as from consumer surveys, studies, and reports.
Thank you!

The guide is being sent to your inbox.