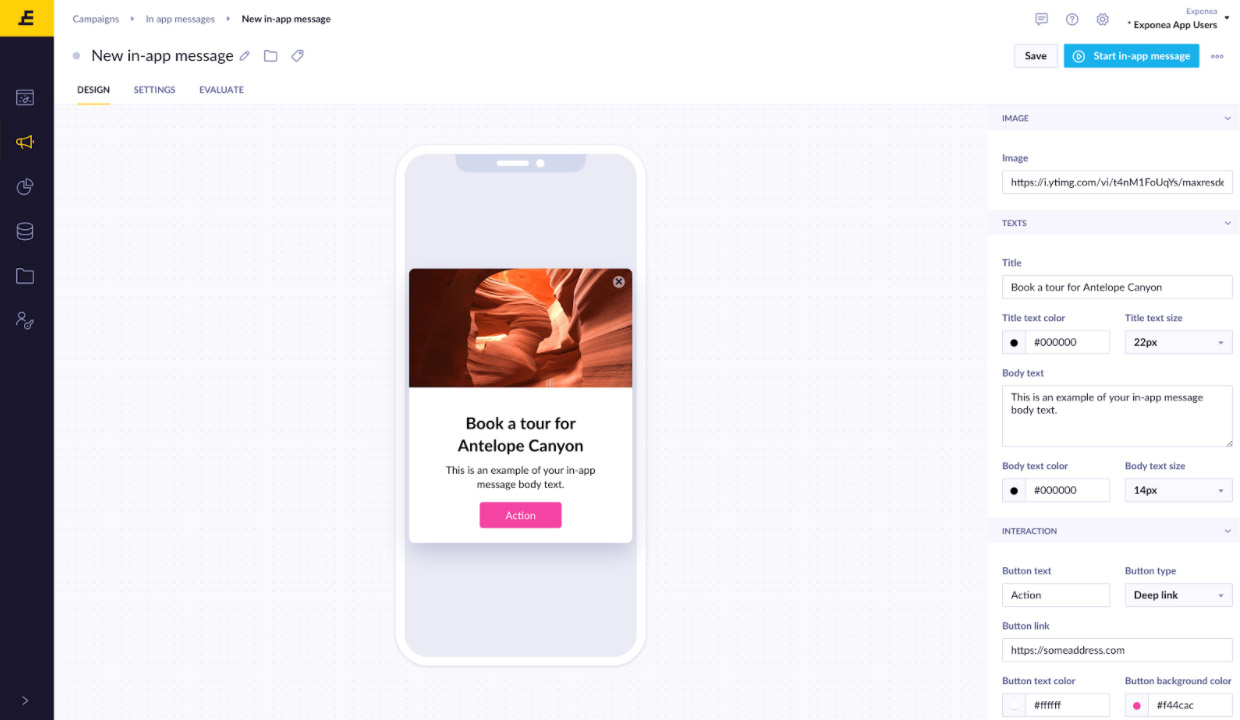 Let Anyone Design Beautiful In‑App Messages
Use our visual editor and easily design professional‑looking in‑app messages that will help you engage your customers at the right moment. Use our built‑in templates and customize images, fonts, copy, buttons and more, in just a few minutes and without relying on technical resources. Then use built‑in A/B testing to find the best performing message design or easily add multiple language variants.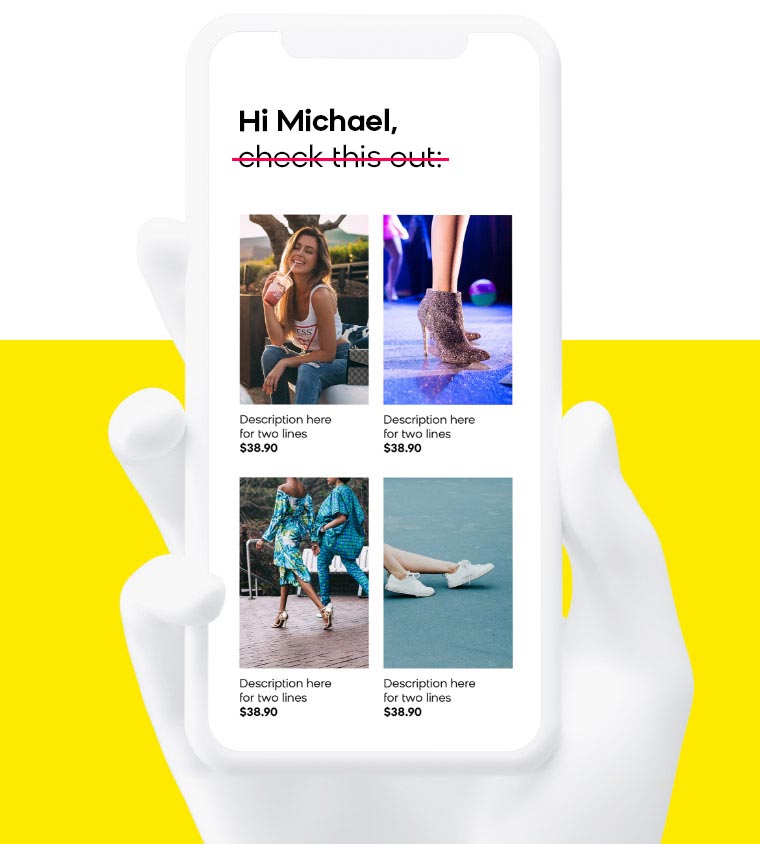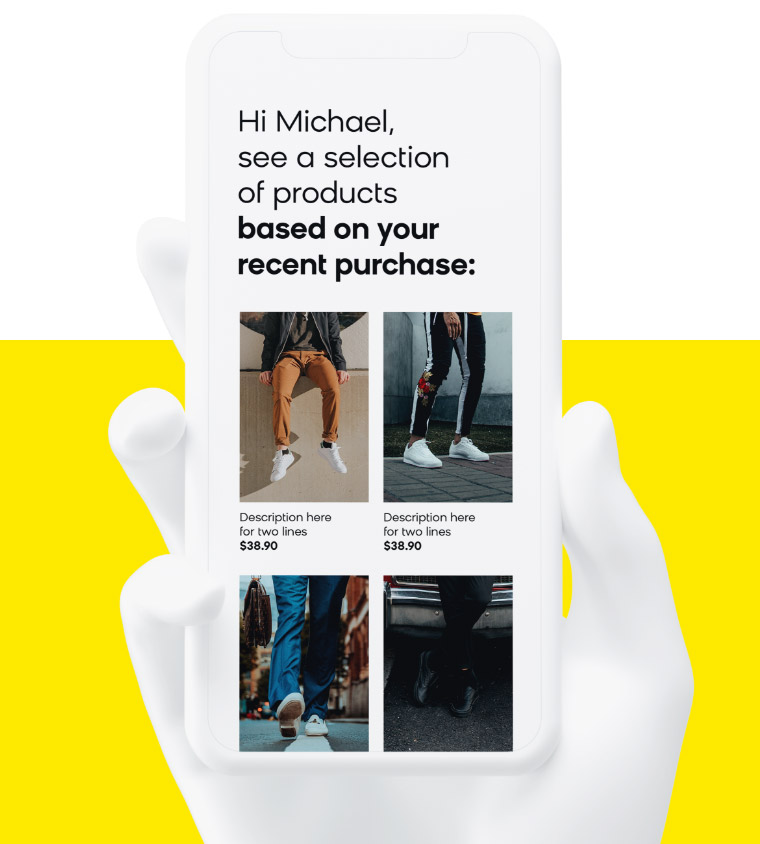 Don't Just Personalize - Be Relevant
Thanks to the unified single customer view of Exponea's CDXP, you can use real‑time customer data collected through multiple touchpoints to personalize the content of your in‑app messages, based on a customer's recent behavior. This will enable you to display specific content to a specific customer segment at the most relevant time for each customer.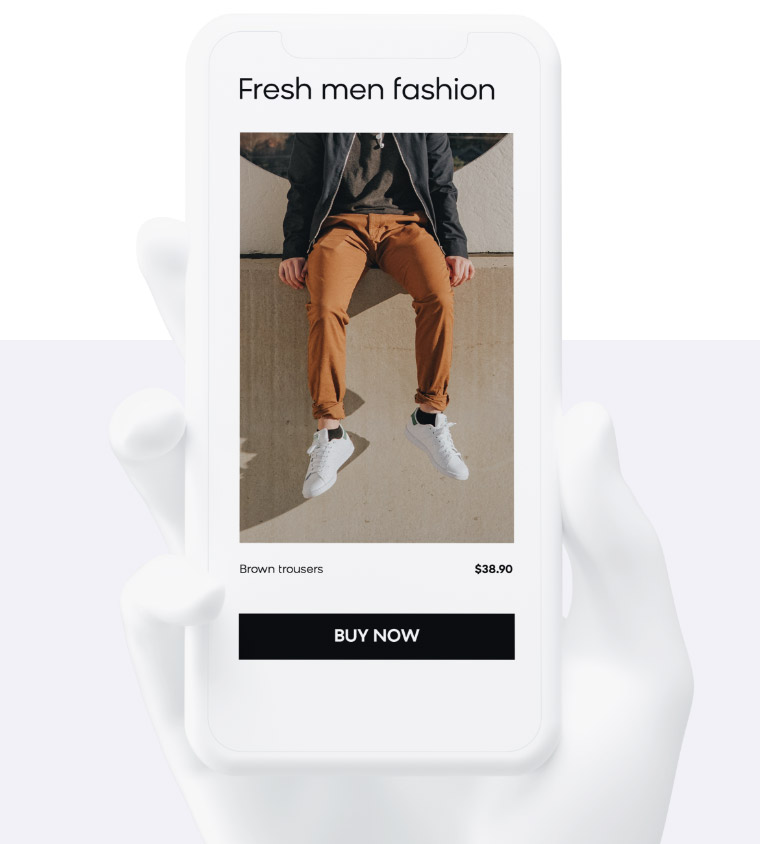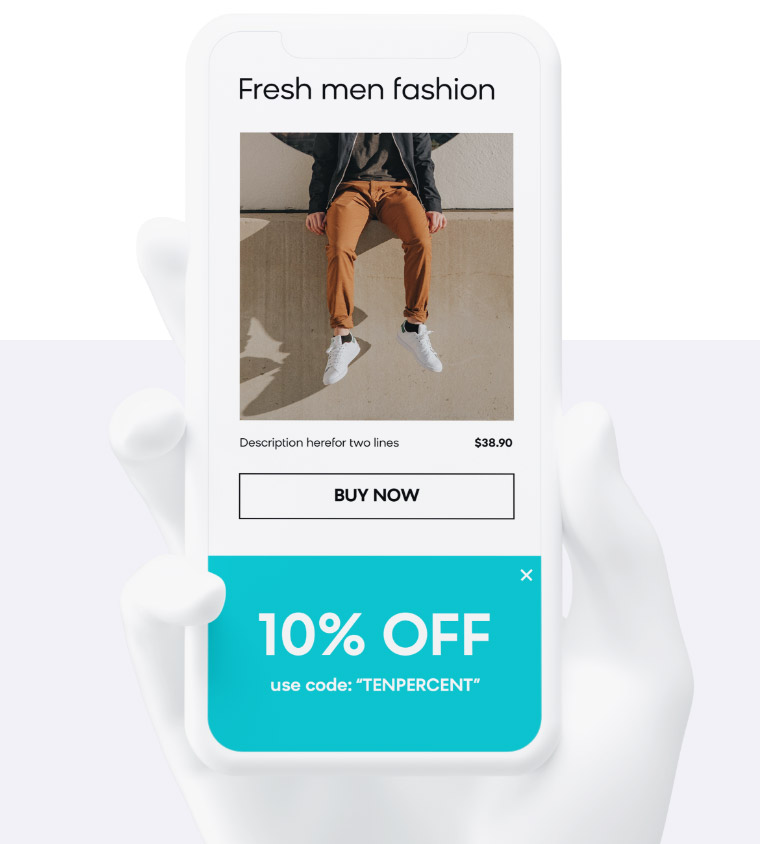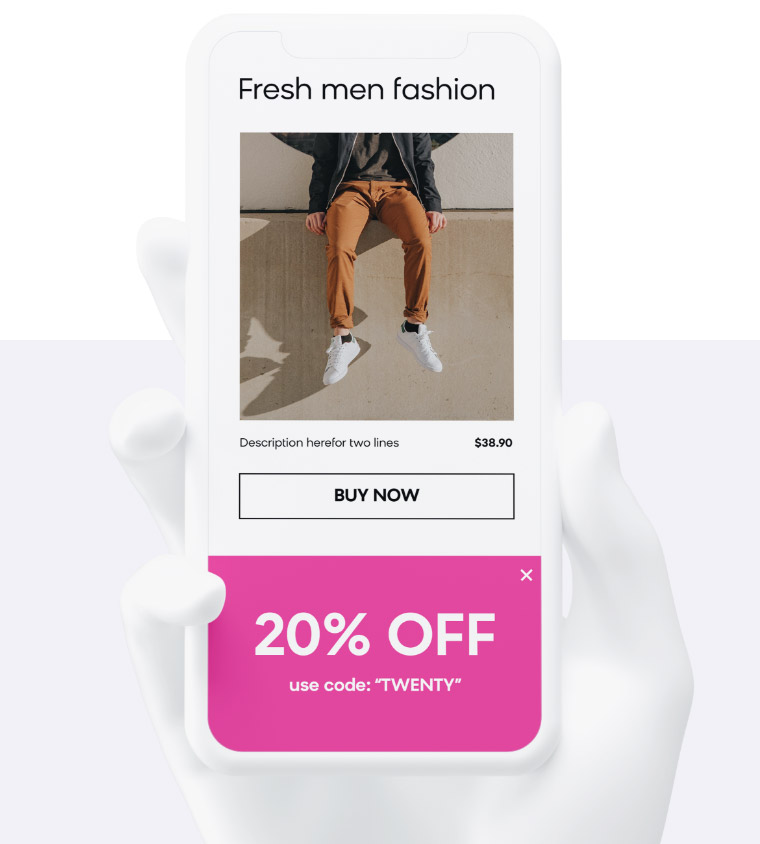 Predictive In‑App Messaging
Combine in‑app messaging with Predictions and create customer segments with the highest probability to complete certain actions, like making a purchase, churn, interact with an in‑app message, and more. Use these segments to boost your conversion by targeting only the customers with the highest likelihood of conversion.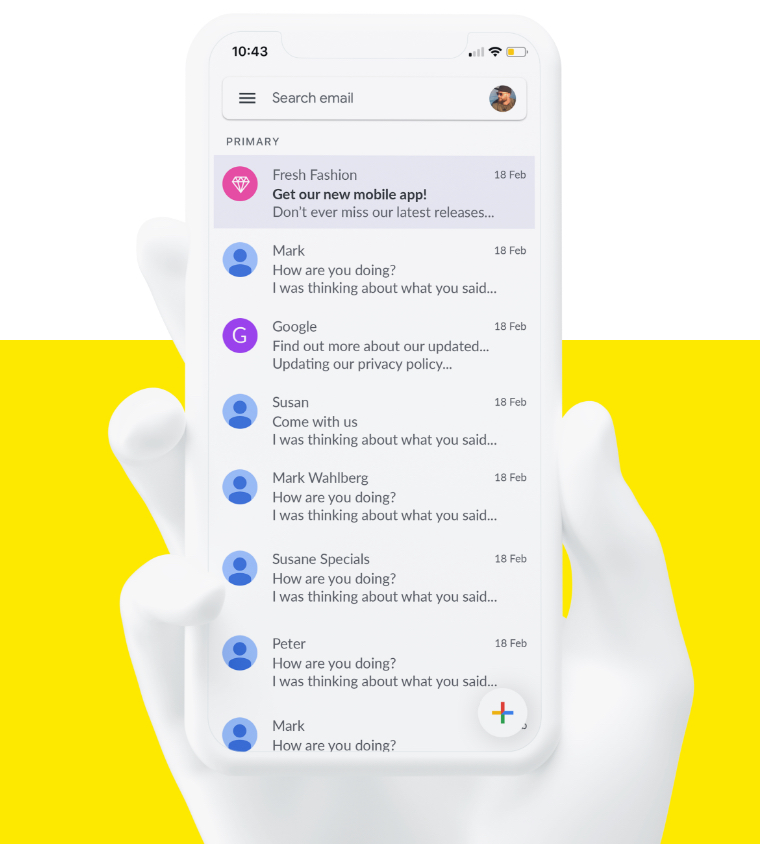 Boost the Impact of In‑App Messaging Through Other Channels
In‑app messages can be a powerful tool, but first, you need the users to install and use your app. Thanks to Exponea's omni‑channel capabilities, you can prompt users to install your mobile app by sending them a personalized email. Once they have the app, you can use mobile push notifications to effectively bring your users into the mobile app and start to communicate with them.