It costs 500% more to acquire a customer


than to retain one. Yet only 18% of companies today focus on retention. Why?

What will you learn?

This e-book will explain why, despite knowing the importance of retention, so many companies continue to focus on acquisition. Next, we'll break down the tool that makes mass scale personalization possible, the Single Customer View. Finally, we'll go through strategies for fostering customer loyalty through omni-channel communication.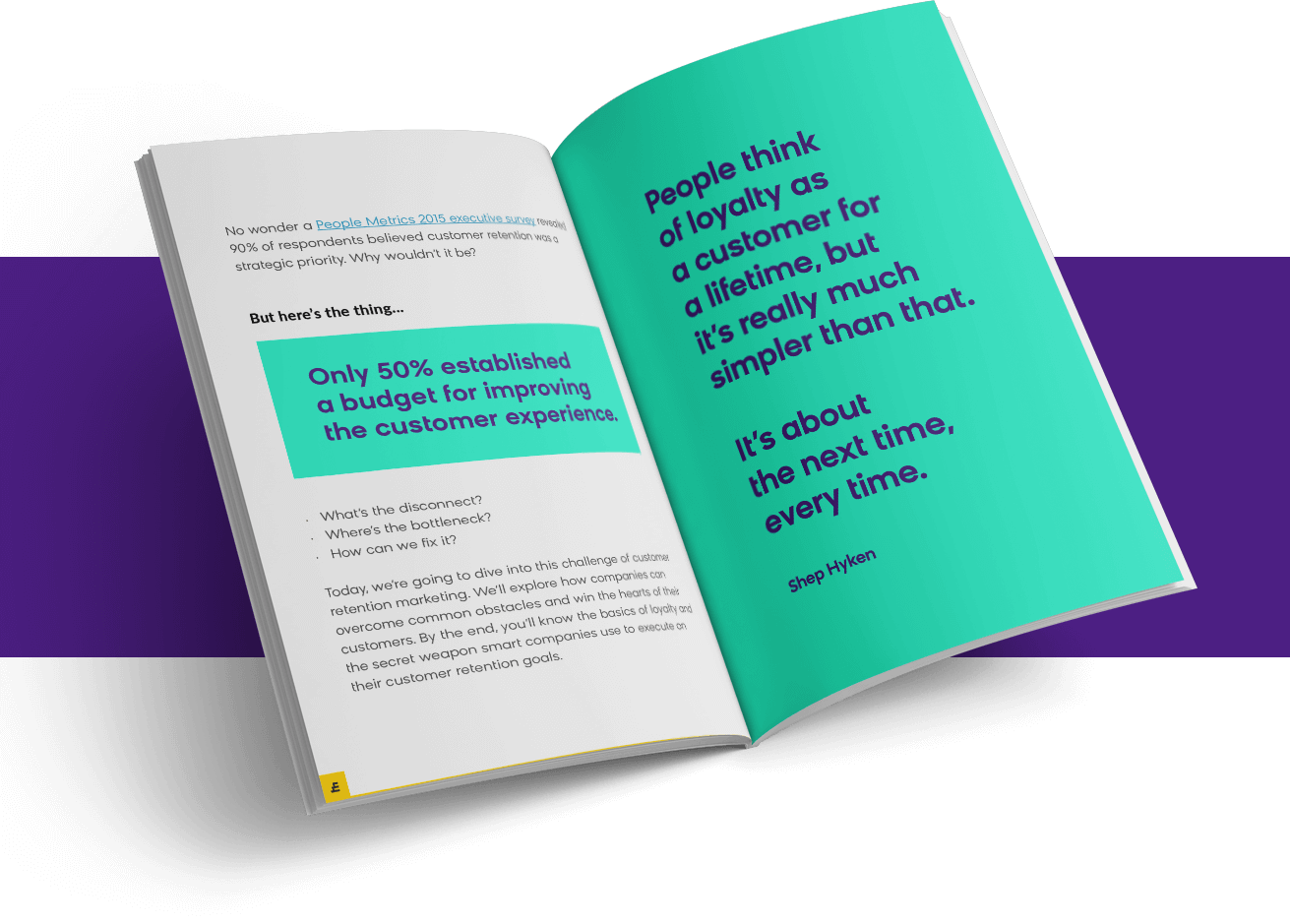 What are some of the highlights?
Why fostering customer loyalty was so difficult until recently
How a Single Customer View makes retention more possible than ever before
A guide to omni‑channel communication with actionable strategies to try
A list of key, takeaways for Heads of CRM and CMOs
Meet the authors,
Sam Kellett and Chelsei Henderson
Sam leads the content team at Exponea, where he manages the production of e-commerce articles and case studies, as well as the content for webinars and events. With his background in screenwriting and theatre, Sam brings a unique perspective to his role as Exponea's head of content. Sam's passion is storytelling: he is constantly exploring new and creative ways to explain complex topics.
Chelsei contributes to the content team at Exponea, where she researches and writes for articles, e-books, and case studies. She brings 11 years of freelance editorial experience to the role, which gives Chelsei the skills to craft engaging and concise content for Exponea. Chelsei loves transforming complex technical content into creative digital media, and she's always looking for an opportunity to deep dive into a subject.
Thank you!

The e-book is being sent to your inbox.