Shopify
How Exponea
Skyrockets the
Possibilities
of Shopify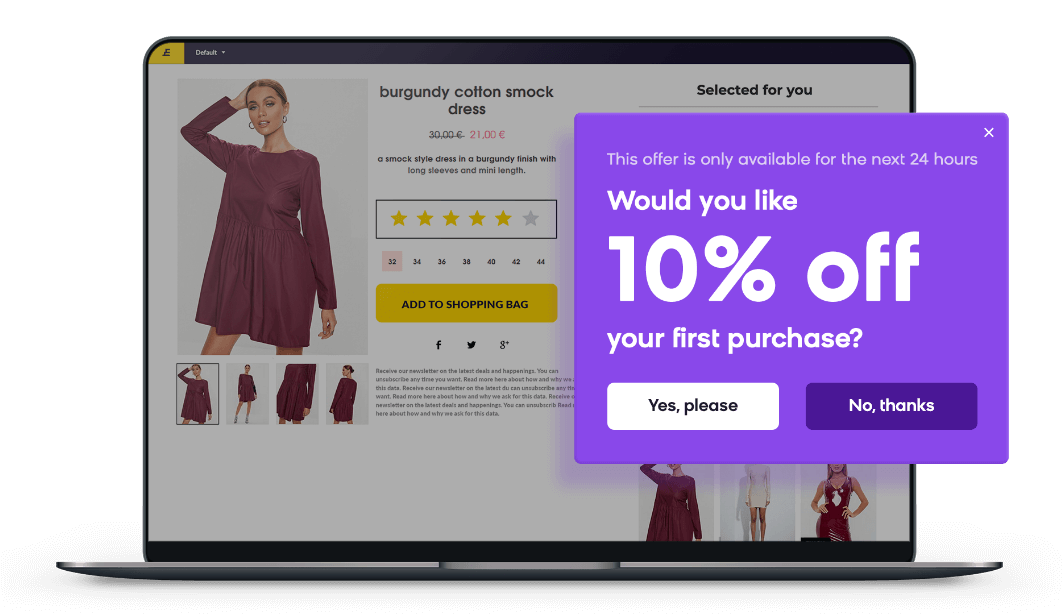 Understand your
Shopify data
Connect all your Shopify data and build a unified source of customer intelligence. Once integrated, Exponea tracks every customer interaction in real‑time and constantly updates the single customer view with everything your customers do.
Go beyond out‑of‑the‑box
reports with custom analytics
The moment customer data is captured and stored in the unified single customer view, you can approach the data from your unique perspective thanks to our highly customizable analytics. Understand e‑commerce metrics like time between purchases, customer lifetime value, RFM, and use this data as the basis for your marketing campaigns.
Launch personalized
omni‑channel campaigns
that make sense
Some customers love emails with a personalized selection of products. Others enjoy shopping suggestions directly on your site. Exponea enables you to understand customer preferences and immediately launch customer‑specific campaigns through a variety of built‑in channels (web, email, web/mobile push, SMS, retargeting).
Level up your marketing
with powerful use cases
Have you heard of predictive retargeting or product size recommendations? This is just a tiny bit of what Exponea is capable of, thanks to our AI‑powered capabilities. Differentiate your Shopify store by using the latest technology to personalize your marketing communication.