A/B Testing
is Dead
Don't kill a low‑performing message. Find the right customer for it instead. Contextual multi-armed bandit testing delivers the right variant to the right customer – achieving results above the control group for each of them.
Don't believe it? Let's talk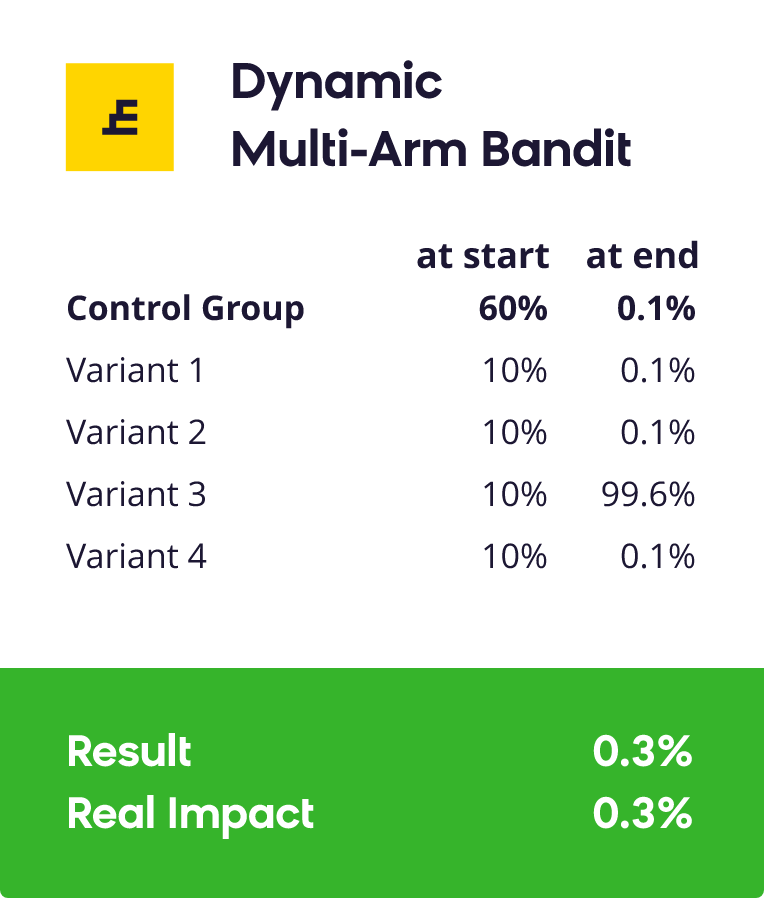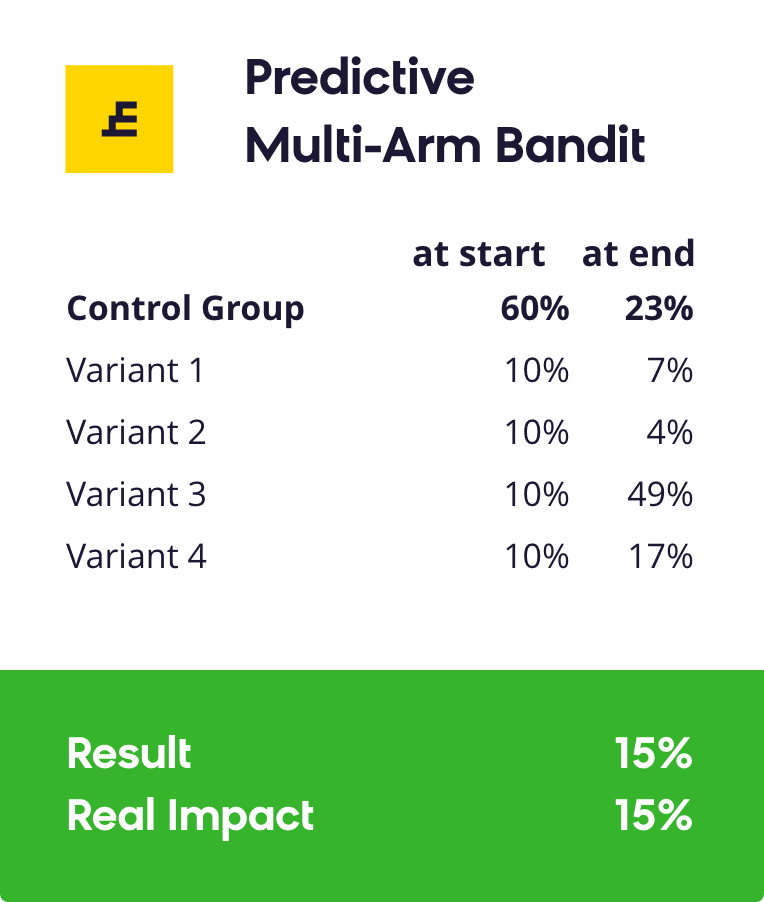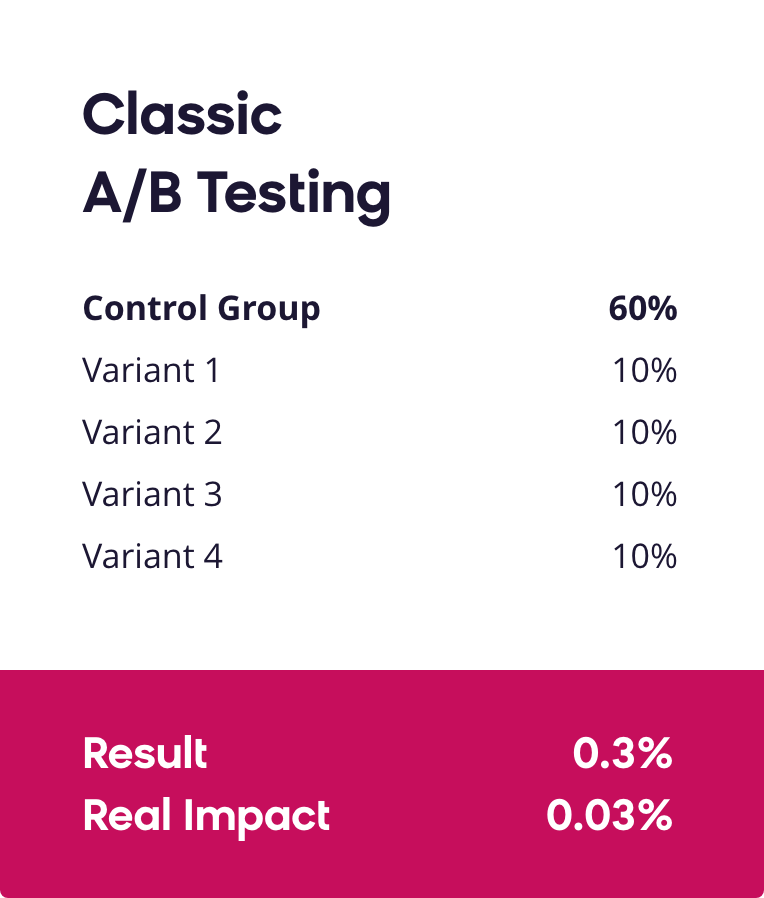 Recommendations
in the Right Size
Stop frustrating customers by showing them products they can't buy. Recommend products in their size and watch revenues grow.
Don't believe it? Let's talk




Distraction-
Free Web
Personalization
The unmatched speed and performance of our CDXP means customers get a silky‑smooth web experience – even when it's personalized just for them. The in‑memory framework of Exponea's CDXP enables on‑site personalization for each customer before the page loads, delivering a non‑flickering experience and decreasing bounce rates.
Don't believe it? Let's talk

And that's just the start. See All Capabilities.