Would you like to manage a platform that uses hundreds of servers, using several TB of RAM?
Would working with a platform that handles thousands of requests per second stores billions of records be a challenge for you?
Become an integral member of a global team building a world-class full-stack marketing cloud. Participate in a 3.0 architecture, and maintain and scale the fastest marketing cloud for smooth operation.
Exponea is an internationally successful online platform for deep analysis and marketing campaign automation. We have been working with global leaders (e.g., Zoot, Sygic, Kiwi.com) and other leading companies (T-Mobile, BMW) improve business results based on customer data analysis. As the number of satisfied customers grows, our DevOps team follows suit.
Exponea is a large system that keeps growing and moving forward. We are looking for new DevOps Engineers to help us maintain and improve the system so it can grow much further without our customers noticing any hiccups.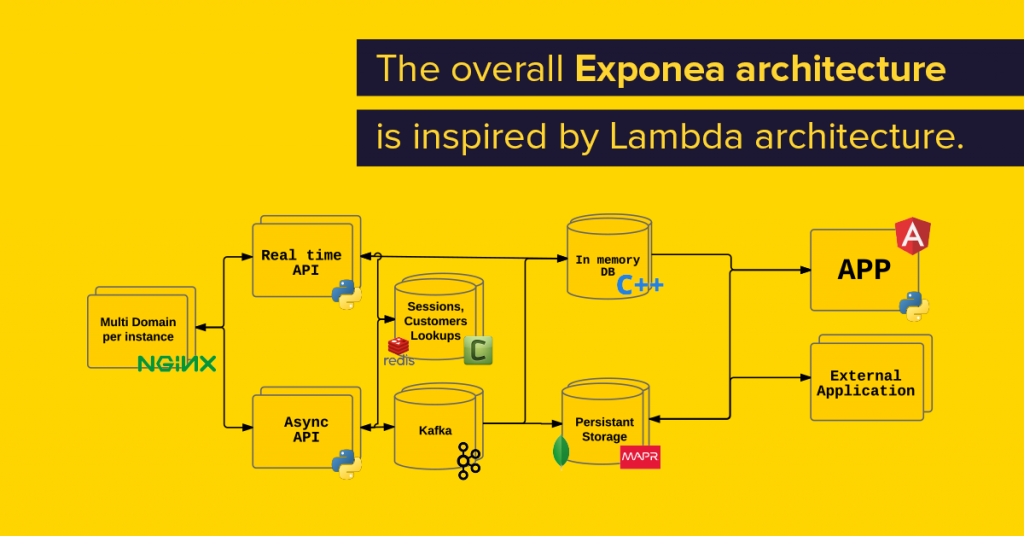 The Overall Exponea architecture is inspired by Lambda architecture. For data ingestion we use an asynchronous API with basic input validation. All such events are put into Kafka for further data processing. We use several data storages for specific use cases such as MongoDB (copy of most of our data), Redis (cache, fast access, unstructured), MapR (long term archival, data science) and RabbitMQ (campaign workers). For several use cases we provide real time analysis API that triggers computation or data retrieval from our proprietary in-memory analytics engine.
Our Head of Engineering Martin Strýček, spoke about "Lambda architecture applied at Exponea" at WebElement #37 
Our cloud solution is deployed on bare metal in Hetzner (DE) datacenter. For several clients we also have private instances, deployed on bare metal, AWS and Google Cloud.  We use AWS for development environment virtualization. At this moment, we are opening markets in Asia and Russia, and we will deploy our solution there in response to strong need for data protection.
Do you want to take part in building our world-class tool right out of Bratislava? Let us know!