1 on 1 personalized communication with your customers is hailed as the holy grail of e-commerce marketing and implementing the personalized customer experience is said to increase your sales by over 20%.
Yet approaching personalization in the wrong way could blow up in the faces of overzealous marketers who mistakenly venture into the creepy side of personalization.
What do I mean by creepy? Oh you know!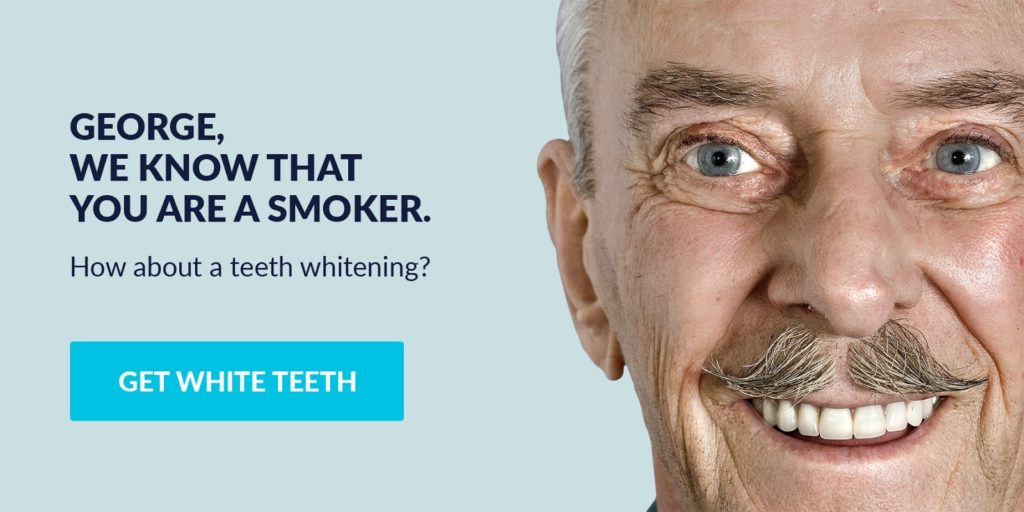 According to the recent study by InMoment, 75% of consumers found most forms of personalization, at the very least, slightly creepy. Even though 50% didn't really mind that, the rest would even consider looking for alternative retailers or even leave a negative review.
The holy grail can easily turn sour with such a large share of negative sentiment. So where can it go wrong and how can you avoid it?
Say No To Creepy Marketing
The creepy feeling starts to occur when your current or potential customers clearly realize that they are being marketed to based on the intimate knowledge of what they perceive to be their personal data.
Depending on the nature of the offer and its context the sensitivity could shift. For example, calling customers by their first name could be perfectly fine while they are on your website, logged into their user account. Banner ads, however, targeting them by name on a site which they have just visited for the first time could be way beyond what would some consider a red line.
This point is further explored by the retail study from Mediabuzz which brought forward the negative effect of facial recognition and related personalized offers. Even though it may have been perceived as "cool" by certain customers, facial recognition as an identifier could be perceived as taboo and a privacy hazard.
The common thread is obvious – using perceived personal data in a way that's not (yet) widely accepted makes your customers feel uneasy.
Win Over Customers By Removing Barriers
How can you then leverage the huge amount of data, artificial intelligence and marketing automation solutions to start tackling personalization in the right way?
The answer lies in optimizing your customer experience. Remind them about yourself at times when it's the most relevant and convenient for them.
Focus on your online store's content personalization and create a customized layout based on your individual customer preferences.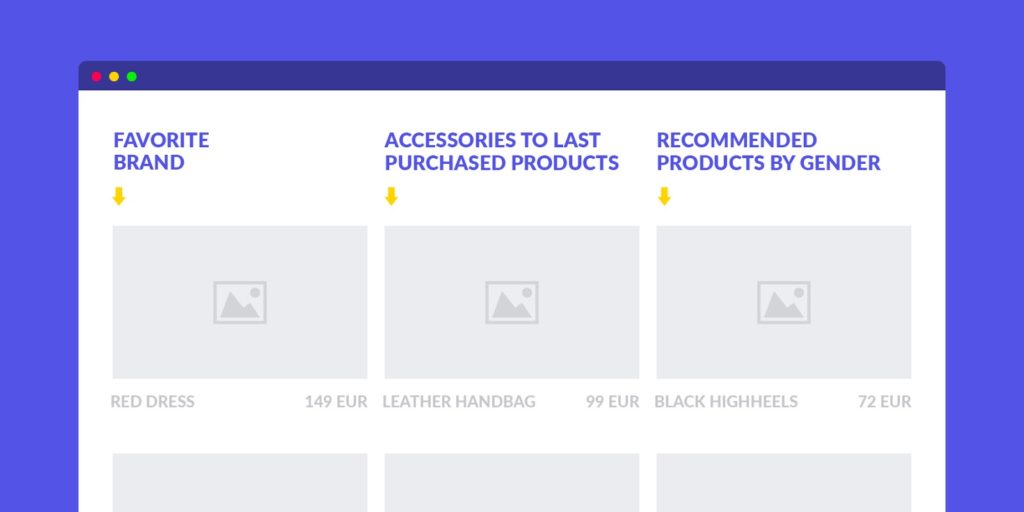 The secret sauce is in creating a seamless customer experience in such a way that your customers won't even realize that you are personalizing the content just for them.
You will know that what you are doing is working when you start hearing sentences such as "this store has exactly the right things for me" from your customers and, of course, you should be able to see the growth in revenue and changing patterns in on-site behavior.
The Relationship Between Personalization & Optimization
Arguably the leader in personalized content is the streaming service Netflix and even online retailers can learn a lot from Netflix's tactics.
Netflix tries to optimize their recommendations, which are a form of personalization, in such a way that they provide their users with content to watch based on data derived from their users' activities, similarity to what other comparable users already watched and Netflix is even upfront with a percentual match on how likely it is that their users will love the recommended content.
But did you know that Netflix's personalization goes even further and they show their users one of many thumbnails of their content which will most likely resonate with them?
Even though such a level of personalization may be borderline invasive, Netflix is open with the reason why their algorithm recommended what it did and in the end, it leads their users to the content that they love within a closed environment where the user needs to be logged in, so the sense of security isn't breached.
The way that Netflix's personalization is optimizing the customer's journey is transparent and works in favor of their users first and foremost.
The Key Takeaways
Avoid making your customers feel uneasy and optimize their customer journey to be as seamless as possible so they feel comfortable interacting with your brand.
And finally, don't forget to A/B test everything and see what actually works for you and, most importantly, for your customers.