Pixers has achieved double-digit growth in a two-month period in the middle of the coronavirus crisis. See how they improved their already good results with Exponea.
The company
Pixers is a home decor marketplace operating in more than 20 countries across Europe and the US. They partner with artists and influencers to sell personalizations of textiles, murals, wallpapers, posters, and other home decor products directly from their website, which is available in 13 languages.
The situation pre-crisis
Pixers had sophisticated marketing goals, and needed a technology solution that could help them achieve what they set out to do. They chose Exponea as their partner for creating powerful personalized marketing communications. 
Exponea helped Pixers replace a lot of manual marketing tasks with automated solutions, including totally automated email campaigns that are personalized based on customer preferences and their browsing and shopping behavior. They're also customized for each language and country, which is easy to do in Exponea. You can see how it's set up in the video below.
Exponea is a great technology but also a team of experienced experts who advise us every day. We cooperate closely with the Warsaw Exponea team and feel that they do the best to help us use the platform to its maximum potential.
Exponea and Pixers work on proper segmentation, best emailing practices, and advanced automation laid a good foundation for dealing with changing circumstances due to the coronavirus crisis.
Reacting to the crisis
At the start of the crisis, Pixers was able to react quickly and implement advanced personalization techniques at scale.
Pixers used a number of Exponea features in order to reach their customers with a one-to-one approach, driving business results. The features used:
Optimal send time

used AI-powered predictions to determine the best time to send an email for each individual customer. A/B testing the approach showed a

9% improvement in click-through rate

for campaign emails.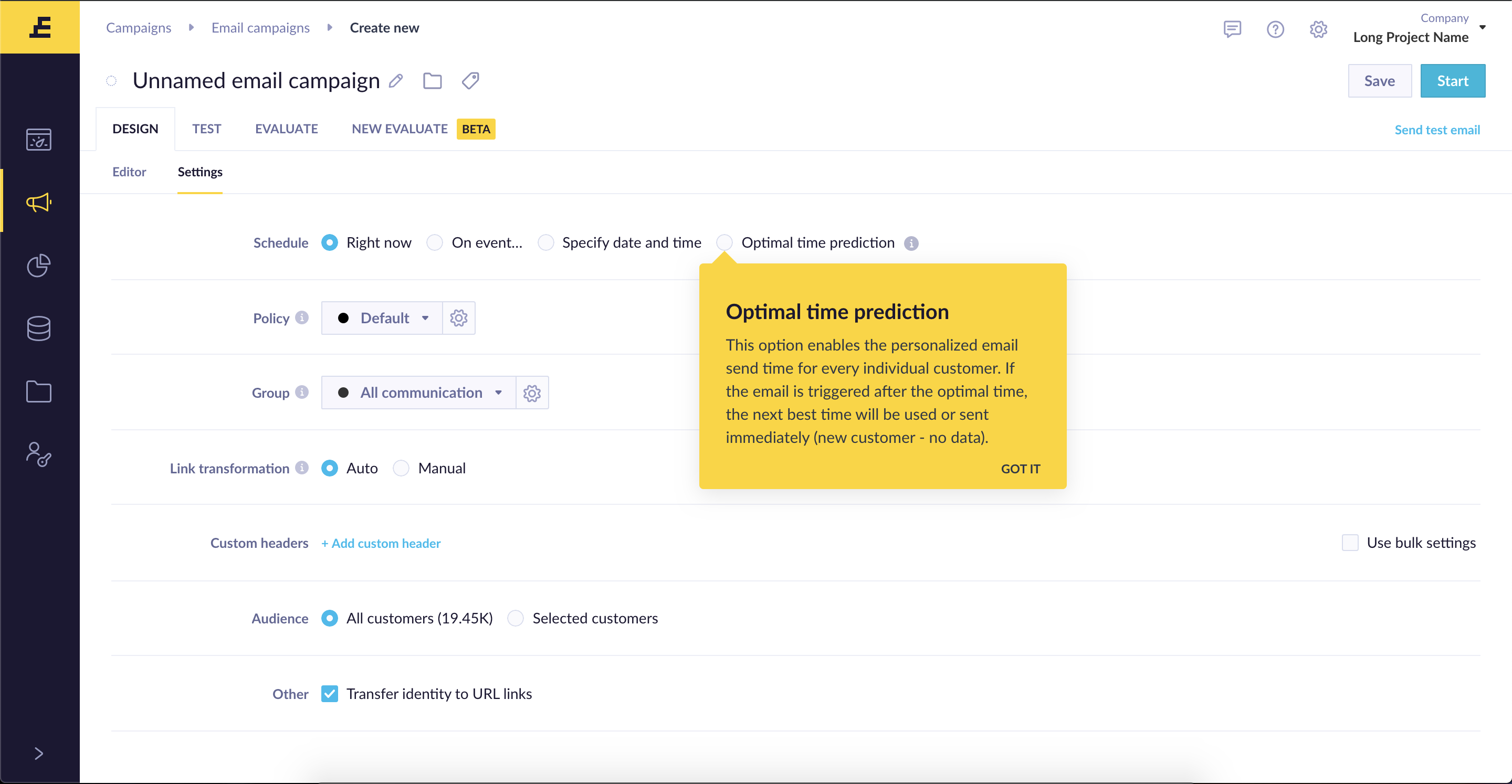 Frequency management

set up smart sending policies, ensuring each customer received the optimal number of emails. Some customers want emails twice a day, others only once a month. Frequency management dynamically determines what's best for each customer without the need for any manual inputs.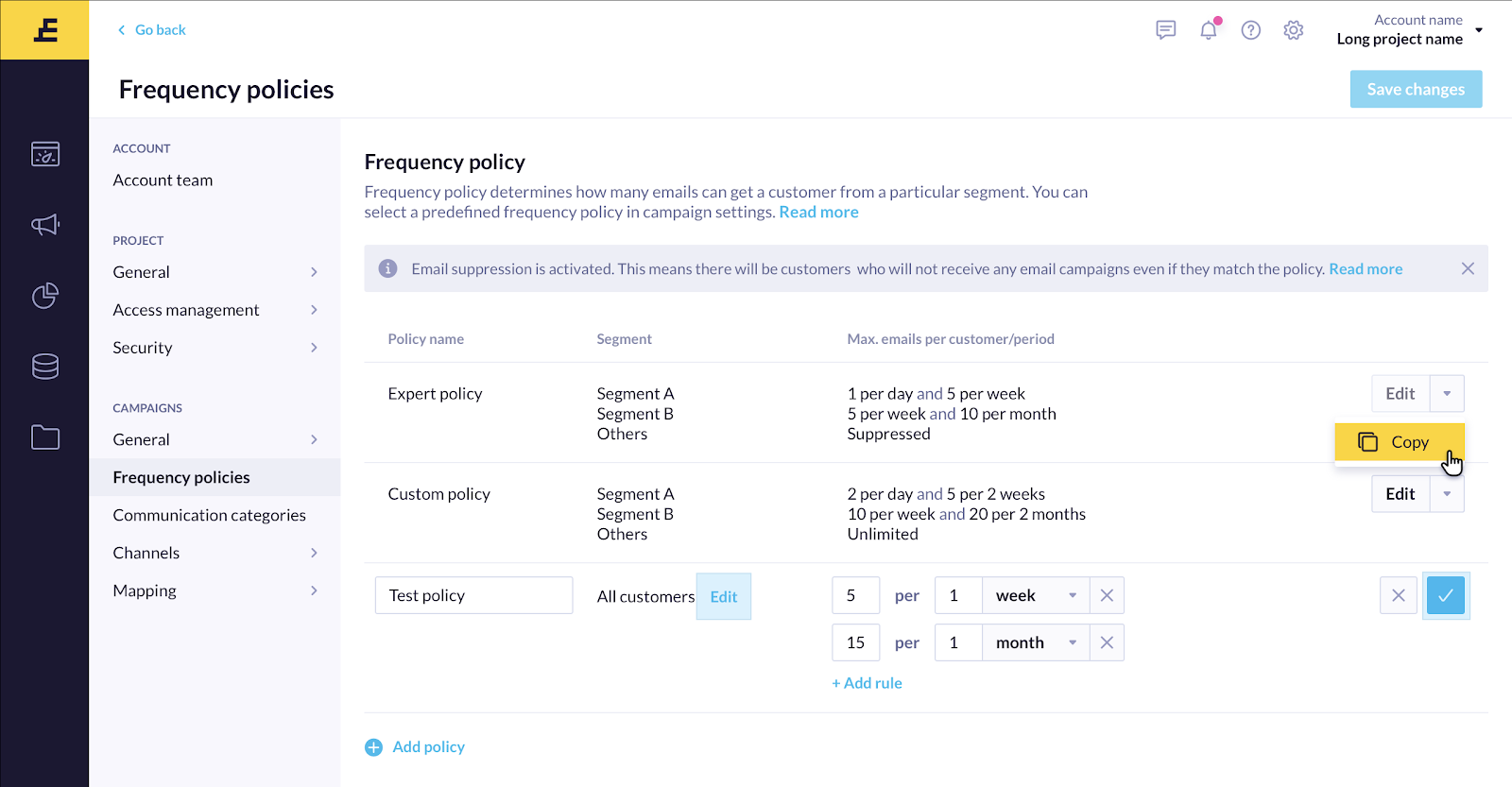 A reactivation campaign

was set up in Exponea's Scenarios, helping Pixers encourage inactive customers to come back to the site without hurting their email domain reputation.

Personalized countdown banners

, set up using

Exponea's Weblayers

, were tested across several markets. The winning local variants were implemented in individual markets to help drive conversions and sales.

The impact
Using frequency management significantly decreased the number of emails sent by Pixers. But instead of their email performance decreasing, the opposite happened. They saw a significant increase in all of their most important email performance KPIs. These increases are improvements to the already good metrics they were seeing with Exponea before the crisis.
+12% increase in orders per email sent

after frequency management was engaged.

+7.5% increase in email open rate

and no decrease in email domain reputation.

+9% increase in click-through rate

due to AI-powered optimal send time.
Achieving similar results for your company is possible with the right tools and approach. As the coronavirus crisis continues to accelerate the shift towards digital-first retail experiences, it's critical for companies to grow in a way that's appropriate for where they are now.
To help you understand how well your current capabilities prepare you for a post-lockdown world, we've prepared a detailed assessment. Take it to learn where you fall on the New Normal Ecommerce Quadrant, then get personalized next steps based on your current capabilities.
If you would like to know more about Exponea, schedule a demo to speak with us. We'd be happy to discuss your needs and see if Exponea would be a good fit for your martech stack.
DON'T MISS OUT ON YOUR FREE NEW NORMAL ASSESSMENT:
Your New Normal Assessment
Take our expert-designed assessment and find how prepared your company is for the ecommerce's new normal.
meet the author
Arek Kustra
Lead Business Consultant at Exponea
Personalization and CDP expert, business analyst and manager with 15 years of experience in e-commerce, research and media industries. Arek currently supports the growth of Exponea clients through advanced usage of Exponea's Customer Data and Experience Platform.