Combining Exponea's Predictions with lookalike audiences on Facebook helped Hansapost target the right customers.  

Hansapost is Estonia's largest online retailer. Founded in 1997, the company has seen great success selling a wide variety of merchandise online. With over 300,000 unique items for sale, from mattresses to electronics to outdoor equipment, Hansapost is a one-stop-shop for their customers.
The Situation
Like any other online shop, Hansapost is always looking for new ways to grow their business. But unlike many businesses, Hansapost is innovative and always ready to test new ideas. That's why they partnered with Exponea – a partner that empowers them to experiment and push the boundaries of what's possible.
When Exponea proposed trying out a novel technique to gain new customers, Hansapost was eager to test it out. Exponea's idea? A new way of generating lookalike audiences on Facebook. 
Let's take a closer look.
Building Better Lookalike Audiences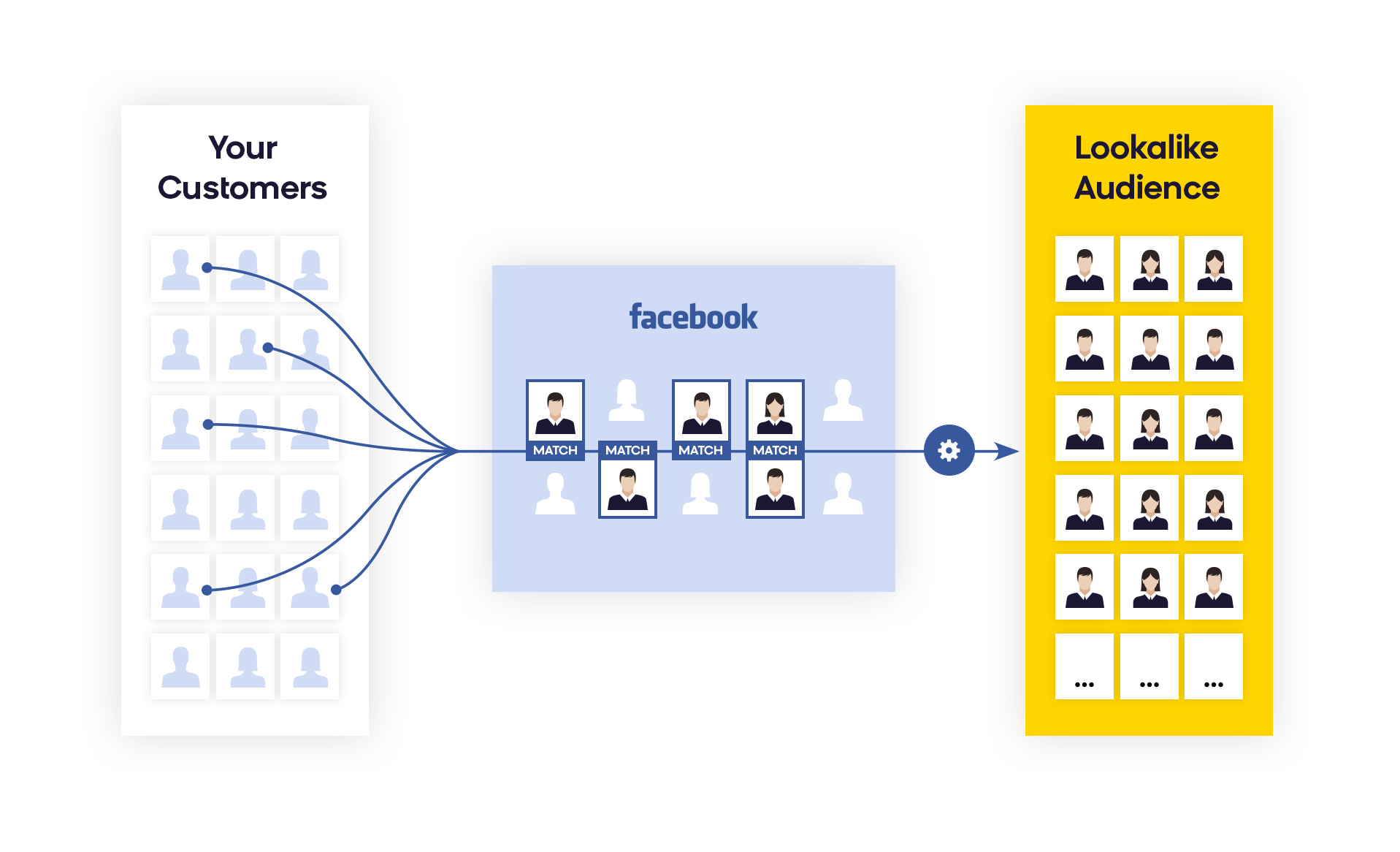 Facebook lookalike audience recap:
Lookalike audiences help businesses reach new customers that are similar to their existing customer base.

You feed a seed audience to Facebook Ads. This audience is typically made up of people who previously made purchases on your site, and can come from

Facebook Pixel data

, activity on your app, a custom .csv file, or a variety of other sources. 

Facebook analyzes your seed audience data, and algorithmically assembles a new, unreached audience of Facebook users.  

You can now target this new audience with ads on Facebook.
Lookalike audiences are a powerful tool for acquiring new customers. But they are inherently backwards-looking, because they're built using the historical purchase data of your customer base. What if it were possible to build a lookalike audience using forwards-looking data?
The Exponea Hypothesis
One of Exponea's key features is AI-driven Predictions. Exponea can take advantage of all the first-party data it collects about customers to create accurate probabilities for certain events to occur. 
Using predictions, you can see which members of your audience are most likely to make a purchase within the next month. You can use this information for prediction-driven use cases, like targeting these customers with personalized offers to drive up their average order value.
But Exponea saw another use for this prediction. They wanted to create an audience of customers likely to purchase within the next 7 days, and use that audience as a seed for a lookalike audience on Facebook. 
The idea was to create a lookalike audience built on forward-looking data. The resulting audience would consist of never-before-reached customers that are likely to purchase. Before we see the results, let's take a look at how it was set up in Exponea.
How It Was Done
First, a purchase prediction for the next 7 days was created. Learn how to do it here.
Next, a campaign was created using Exponea Scenarios. The campaign sent customers who made a purchase to an A/B test. 20% of those customers served as the control group, and were used to create a standard lookalike audience on Facebook using Exponea's built-in Facebook integration.
The other 80% of the customers were the variant in the test. These customers were checked against the purchase probability. If their purchase probability was higher than 10%, then they were sent to Facebook to build a new lookalike audience.
Finally, campaigns for the two lookalike audiences were created in Facebook Ads, making sure to exclude overlapping audience members from each group. 
All that was left was to evaluate the results.
The Results
The new lookalike audience performed remarkably well. Evaluating the results using Facebook's impression-based revenue attribution clearly shows the uplift.
Uplift from AI-Driven Lookalike Audiences vs. Standard Lookalike Audiences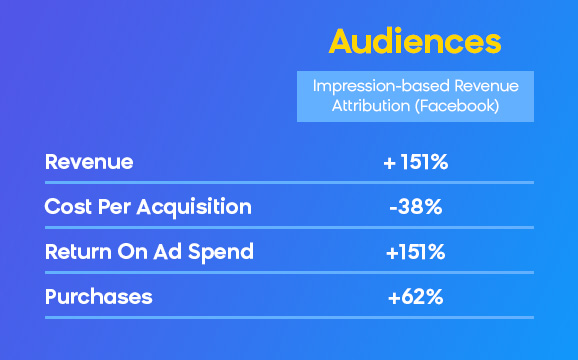 Using likely-to-purchase customers to build a lookalike audience results in higher revenues, a lower CPA, and higher ROAS. Predictive analytics have increased the power of Facebook's lookalike audiences.
Results like these are possible with the Exponea Customer Data and Experience platform. If you'd like to see how to achieve the same at your company, request a demo today. And don't forget to check out our latest ebooks – they're packed with the information you need to succeed.
Fuel Online Retail Growth Through Precise Predictions
meet the author
Jordan Torpy
Technical CDXP Specialist
Jordan works closely with the content team and Exponea experts to create material that brings value to readers. With a background in teaching, training, and marketing, Jordan uses case studies, presentations, newsletters and more to illustrate what's possible in the martech world today.