While the coronavirus epidemic is still an ongoing threat, many businesses are starting to reopen. We now have the opportunity to reflect on what business impacts companies have seen so far, and what they predict to see in the future.
Exponea sat down with four ecommerce industry leaders to discuss both how they've dealt with the crisis so far, and what they're planning for both the near and medium-term future.
You can watch the Ecommerce Leaders Roundtable by clicking the image below.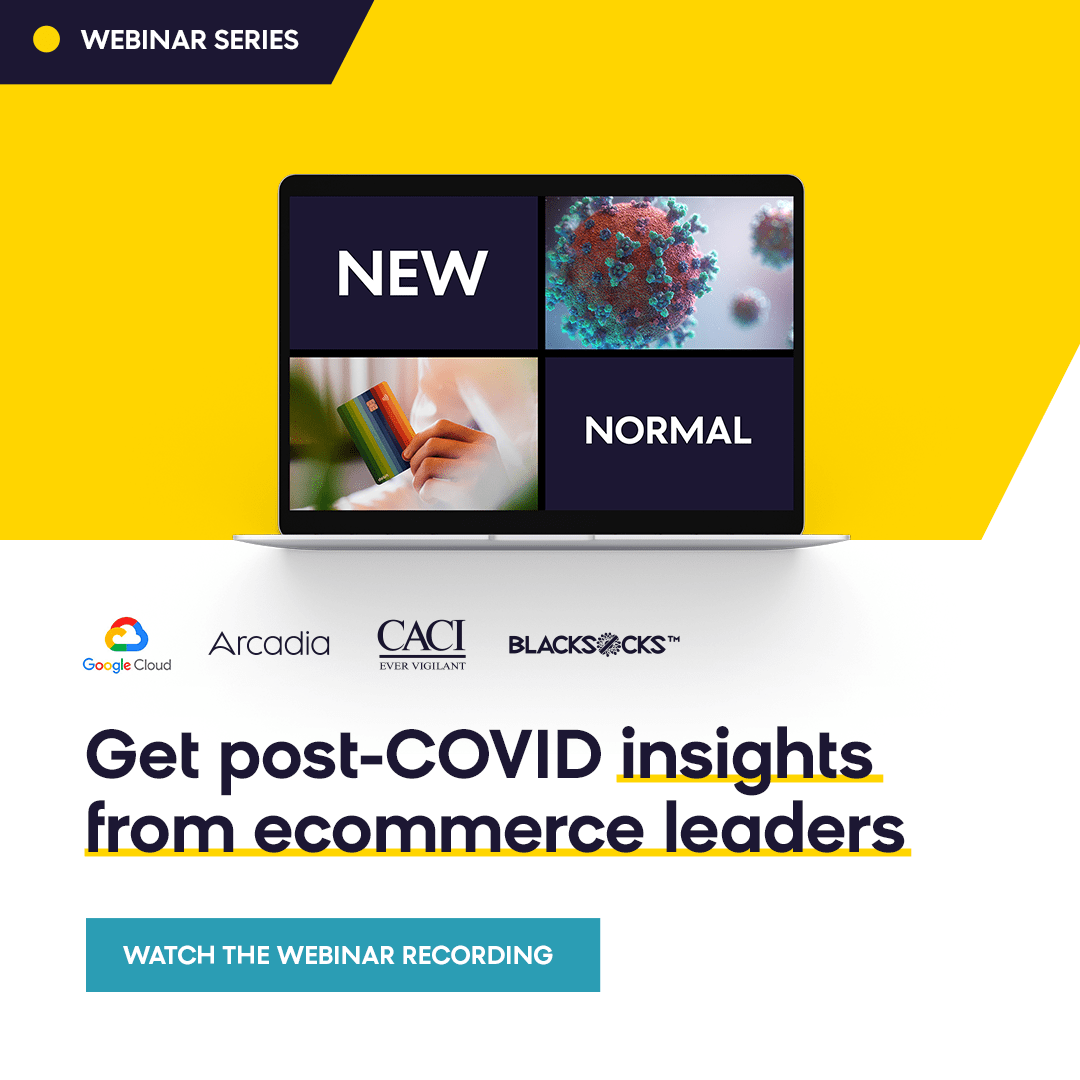 Ecommerce Roundtable Attendees
Sabino Petruccelli — Group Head of Digital Marketing, Arcadia
Mark Steel — Director, Retail & Consumer EMEA, Google Cloud
David Sealey — Director of Strategy & Growth, CACI
Samy Liechti — CEO, Blacksocks
Peter Irikovsky — CEO, Exponea [Moderator]
Short, medium, and long term changes (Insights from webinar)
Short term changes
There's been a huge impact across almost all industries due to store closures. Different verticals are experiencing different impacts: grocery has seen a big increase in orders, while fashion ecommerce saw an initial drop followed by a return to normal.

In the UK, mobility has decreased by 80%. Everyone is staying close to home, commuting less, and focusing on their immediate community.

For ecommerce, retailers have noted a change in browsing behavior. There's been an uptick in the use of desktops for online shopping due to people spending more time at home.

Ads and emails are having a bigger impact thanks to people spending more time online, so now is a great time to test out different messaging and see what resonates.

Retailers are potentially shifting their marketing focus towards acquisition campaigns in the short term.

Medium term changes
It's likely there will be some changes that will stick around, e.g. an increased interest in home exercise equipment.

A (potentially temporary) decrease in purchasing power or uncertainty about the future will lead people to being more careful when shopping.

The reopening of businesses doesn't necessarily mean a return to normal: many people will continue to work from home, commute less often, and will be hesitant to return to some social activities.

Tourists do lots of shopping at brick and mortar stores, and tourism likely won't return to normal levels before this autumn.
Long term changes
We can now see an acceleration of trends that were already in place (e.g. an increasing emphasis on ecommerce and digital experiences). Increased investment and innovation means these changes will stay for the long term.

People have learned that it's easy to shop online, and those who had good experiences will continue to do so.

It's possible that shopping at brick and mortar stores will become less of a leisure activity and more goal-oriented. Foot traffic might decrease, but propensity to purchase will be higher.
What it takes to win in ecommerce
We're seeing a huge difference between companies that already invested in a digital strategy and those that are trying to figure it out now.

Companies with a digital strategy in place can now focus on creating better customer experiences, testing what works, trying new tactics, and improving messaging. Companies that are just now developing a digital strategy are struggling with things like keeping up with increased demand, keeping their site running, training their staff, and fulfilling orders.
Many brands are experiencing a huge influx of new customers.

Companies that can successfully brand their relationships, not just their products, will win.

If companies don't develop relationships with those customers now, they stand losing them forever.



The ability to make decisions quickly and pivot effectively is a differentiator. Constant reflection, target setting, and evaluation is key to success.

Balancing reduced spend and the need to invest in the customer experience
Brands are facing a careful balancing act: they need to keep their business afloat, but they need to innovate and improve the customer experience to stay competitive.

Investing in improving the customer experience provides

an opportunity to differentiate.

Companies need to invest in new technology, but they also need to invest time in making sure their organization and culture can take advantage of the benefits new technology brings.

Digital transformation isn't a journey – it's a race. If you're not investing, you can bet your competitors are.
Key learnings and expectations
Expect to see an expansion of the CRM function, which will become the central hub for all communications with the customer.

Ideas that were only discussed before (becoming more customer-centric, dynamic testing of elements on the web, getting a full picture of the customer) are now being implemented.

Technology is a key driver of change. Combined with a willingness and ability to be flexible and adapt, it's what will enable companies to succeed.




Companies can't afford to wait for perfection.
Strategies for success
With more online purchases for fashion retailers, lowering the return rate can have significant impacts on the bottom line. Improving sizing on the website can help reduce the number of returns.

Strategic hires can make a big difference. Marketers that have technical aptitude combined with creativity and the ability to see the story in the numbers are worth their weight in gold.

Determining your next steps depends on where your capabilities currently are. Take Exponea's

New Normal assessment

to help understand your current capabilities and get next steps tailored to your business.
Watch the webinar recording
What does the new normal mean for ecommerce?
This panel will provide insight as to how their companies have evolved and how they've built a strategy in the midst of uncertainty.
meet the author
Jordan Torpy
Technical CDXP Specialist
Jordan works closely with the content team and Exponea experts to create material that brings value to readers. With a background in teaching, training, and marketing, Jordan uses case studies, presentations, newsletters and more to illustrate what's possible in the martech world today.