"With 44% of UK fashion retailers facing financial ruin and only 20% remaining profitable, the time of being average just isn't good enough."
On October 30, Exponea hosted the first Online Retail Challenger's event. Held at the National Theatre in London, the event included expert e-commerce speakers. It included interviews with department heads of major retail brands, like Arcadia Group.
Finally, it included an explanation of the most important formula in e-commerce, and how to apply it. But don't worry if you weren't able to attend; this article will go through all of the key points and event highlights.
Main Focus Points:
Discover the key drivers behind success in online retail

Learn how to uncover frequent challenges in online retail

Learn how to solve these issues blocking your growth
Intro: Inside the Online Retail Formula
The online retail formula is simple: CAC < LTV. Keep your Customer Acquisition Cost below your Customer Lifetime Value (see our article about the customer value maximization).
This formula breaks down into four key metrics driving success in online retail:
Conversion Rate (CR)
Average Order Value (AOV)
Purchase Frequency (F)
Gross Margin (GM)
The difference in these metrics between leading and average companies is staggering:
Average Company Metrics:
CR: 0.8%
AOV: €23
F: 1.45
GM: 32.5%
Leading Company Metrics:
CR: 3.2%
AOV: €86
F: 2.78
GM: 46.26%
Average doesn't work anymore. This can be seen through the metrics above, or through the number of formerly massive brands that have failed in recent years or months:
Toys R Us

Claire's

American Apparel

Nasty Gal
Along with many other formerly multi-million dollar brands that seemed to be untouchable. Why is this happening? What's causing this widespread failure? An inability to keep customer acquisition cost below customer lifetime value.
If you plug the metrics from average companies into the formula, you find something alarming: they spend €15 to acquire a customer, with an expected lifetime value of €10.20.
Excellent companies keep a CAC:LTV ratio of 1:4; the best of the best have found a ratio of 1:6. Average companies have a ratio of 3:2, which is unsustainable. In today's market, average means bankrupt.

Analyses
Balancing Customer Acquisition Cost
Here are three overarching ideas to keep in mind when looking to balance your customer acquisition cost:
Expose your issues – come up with a hypothesis (e.g. I think 70% of my customers are abandoning their cart), then try to

dis

prove it. If you can't, then you've found your problem.

Adopt a top down approach – don't get distracted by the details before taking a macro look at your site. (e.g. compare the average CAC month by month, rather than comparing the average CAC of

each campaign

within each month).

Step outside your comfort zone – don't be afraid to ask for feedback from your customers.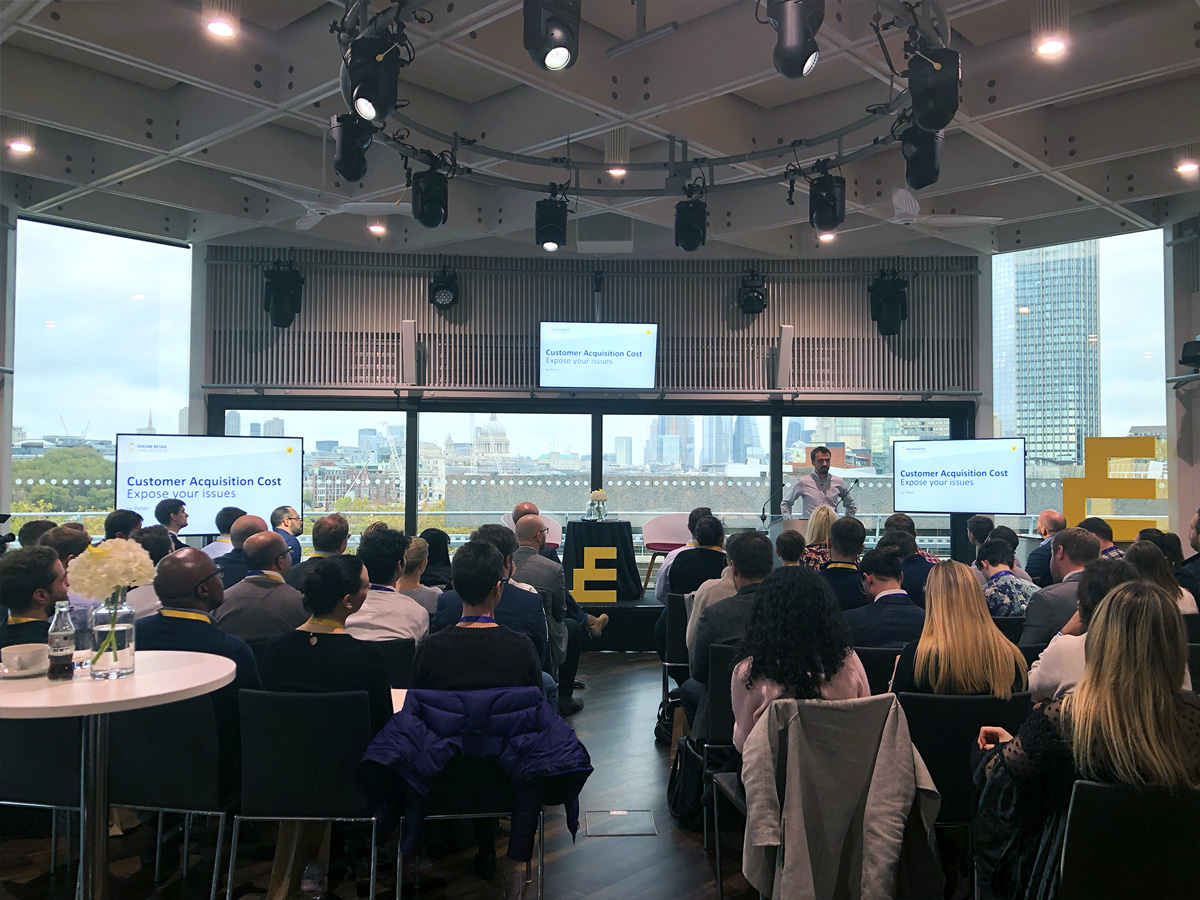 With those ideas in mind, here are four examples of analyses to balance customer acquisition cost:
Use a Funnel and Flow Report to improve conversion rate.

Use a Post-Purchase Net Promoter Score to improve conversion rate.

Review Site Searches to improve conversion rate.

Implement Multi-Touch Attribution to improve cost per visit.
Fixing Customer Lifetime Value (LTV)
Here are four overarching ideas to keep in mind when fixing LTV:
Stop thinking in terms of first purchase. Though many customers never make that second purchase, it's a bad idea to generalise your LTV as such.

Understand the extremes.

Create segments

for your top 5% of customers and bottom 5% of customers, in terms of LTV. Humanize these segments: what's driving their performance?

Understand the overall impact. Before trying any new campaigns, define a global control group (generally 5% – 10% of your total user base). This control group will never be sent campaigns, giving you a benchmark to compare the performance of your campaigns against.

Create highly detailed segments using a

single customer view

. One user can fall into multiple segments. Now you can target these highly detailed segments with highly detailed campaigns.
Here are three examples of analyses that can be used to find improvement areas in your customer lifetime value:
Use a Purchasing Behavior Analysis to improve purchase frequency.

Perform a Margin Level Analysis to improve gross margin.

Use an Average Order Value Analysis to improve average order value.
Solutions
Customer Acquisition Cost Solutions
Here are three overarching ideas to keep in mind for customer acquisition cost solutions:
Optimize and be daring. Don't blindly cut costs; experiment with new campaigns based on data you've gathered. New concepts, new campaigns, new ideas.

Plan a narrative for your customer journey. Personalize and communicate the same message throughout the entire conversion path.

Utilize customer behavior. Track the customer's size and price filters, the categories they visit, the styles they've viewed, and anything you think would be valuable to know.
Try these example solutions to improve your customer acquisition cost:
Use your customer database to create a look-alike audience based on your best customers to improve conversion rate.

Implement an algorithm to send your newsletters based on the personalized, ideal send time for each customer to improve cost per visit.
Customer Lifetime Value Solutions
Here are four overarching ideas to keep in mind for customer lifetime value solutions:
Understnd the shopping intent of your customers, and cater to it by categorizing products around the reason people search for them.

Focus on the silent problem: get your first time customers to make that second purchase.

Retain your revenue. Be sure to take returned orders into account when looking at the profitability of your customers.

Work with your customers emotions. Something as simple as the weather can affect buying decisions. Use it.
Try these example solutions to improve your customer lifetime value.
Implement product bundle deals to increase average order value.

Implement high margin level product recommendation models to improve gross margin.

Launch a

customer lifecycle management

framework as the backbone of your campaigns to improve purchase frequency.

Interviews
E-Buyer Interview
E-Buyer is the UK's leading online electrical retailer, with four million registered customers and 250 employees. They carry over 4,000 products, offering everything from TVs, laptops, and tablet PCs, to kettles and digital cameras, as well as remaining a leading go-to site for computer components.
We spoke with Andy Roberts, the Director of E-Commerce at E-Buyer. Andy oversees every aspect of the company's online business, optimizing the content strategy, business plan, development, promotional campaigns, online marketing, web design, web analytics, customer service and technologies.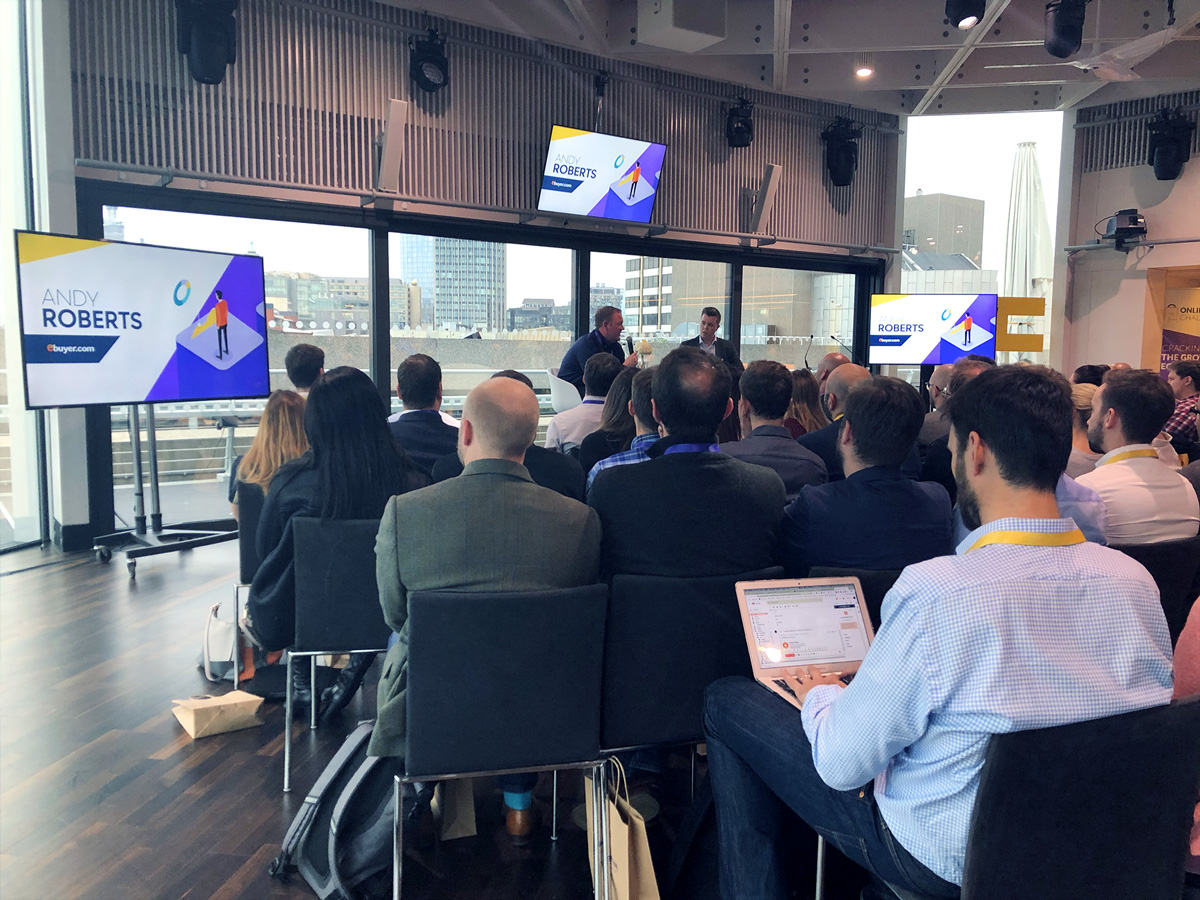 Forever Unique Interview
Forever Unique is a luxury fashion brand specializing in ladies occasion wear. Established by Seema Malhotra and her husband Sandeep in 2008, Forever Unique has paved the way for accessible and affordable designer fashion, being a go-to brand for celebrities on the red carpet.
We spoke with Emma Warrington, the Head of Digital at Forever Unique. Emma has over 15 years experience in digital marketing, managing e‑commerce departments, heading content teams, and overseeing large digital projects.
Arcadia Group Interview
Arcadia Group is comprised of eight brands: Burton, Dorothy Perkins, Evans, Miss Selfridge, Outfit, Topman, Topshop,  and Wallis. Their online shipping reaches 107 countries worldwide, and they maintain over 1,170 stores in 37 different countries.
We spoke with Sabino Petruccelli, the Head of Digital Marketing for Arcadia Group. Sabino leads all of Arcadia's digital marketing channels around the globe, and has previously worked with some of the largest digital agencies in the world. Sabino has worked with major accounts, including McDonalds UK, Dell (AU/NZ), BUPA, Betway, as well as digital gaming leader, King Games.

Wrapping Up
The event will soon be released on video, so be sure to check back in if you're interested in seeing it. If you'd like more information about anything discussed in the event or in this article about the event, you can find topic-specific articles on our blog.
If you're interested in learning how these analyses and solutions can be applied to your business, schedule a free demo with Exponea, and we'll help you get started.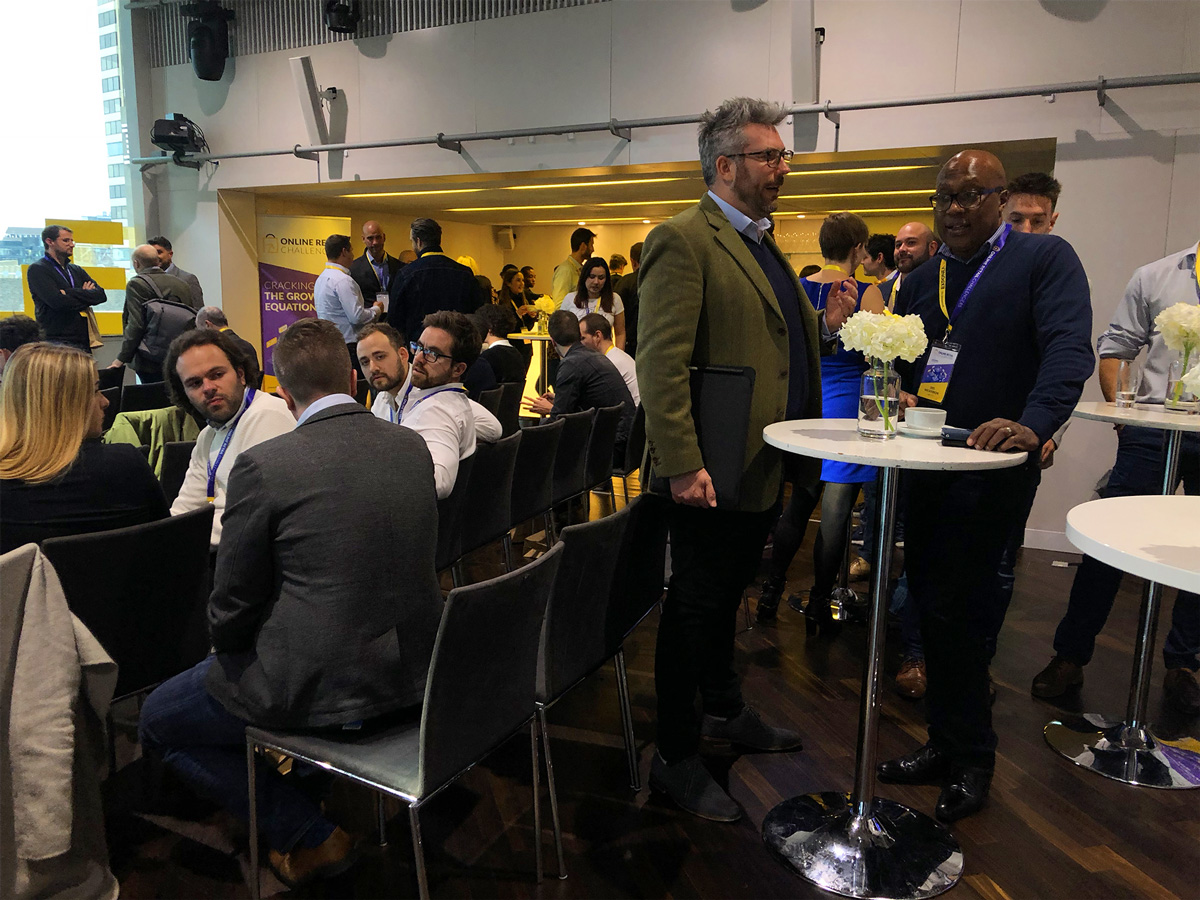 Want more? We've got you covered
What Should You Read Next? Author's Hand-Picked Recommendation:
Personalize Your 2019 Communication With an Automated Lifecycle Plan
Download the Guide to Stop Your Bleeding Revenue in 2019.