Exponea CEO Peter Irikovsky's keynote speech was the high point of Digital Transformation Miami. See our top five takeaways below, as well as three questions you should be able to answer if you want to be ready for the future.
C-level executives and experts from top companies in North America's retail industry gathered in Miami this September. Their goal was to discuss the highly complex digital retail landscape facing the industry in the coming years, and to anticipate new challenges and opportunities.
A clear high point of the event was the keynote presentation delivered by Exponea CEO Peter Irikovsky: A New Growth Paradigm Enabled by a CDXP. Peter showed how new technologies are giving companies the ability to grow by fueling customer loyalty. Here are our 5 key takeaways:
Growth is important, but loyalty is critical.

Companies that focus on growth but forget to build a loyal customer base might experience astronomical success…only to soon find themselves without any revenue.

Channel-centric marketing is being replaced by a new customer-centric model. The old way of thinking about marketing involved structuring organizations around channels, with channel managers for each one. New technologies now allow marketing teams to be

customer-centric

.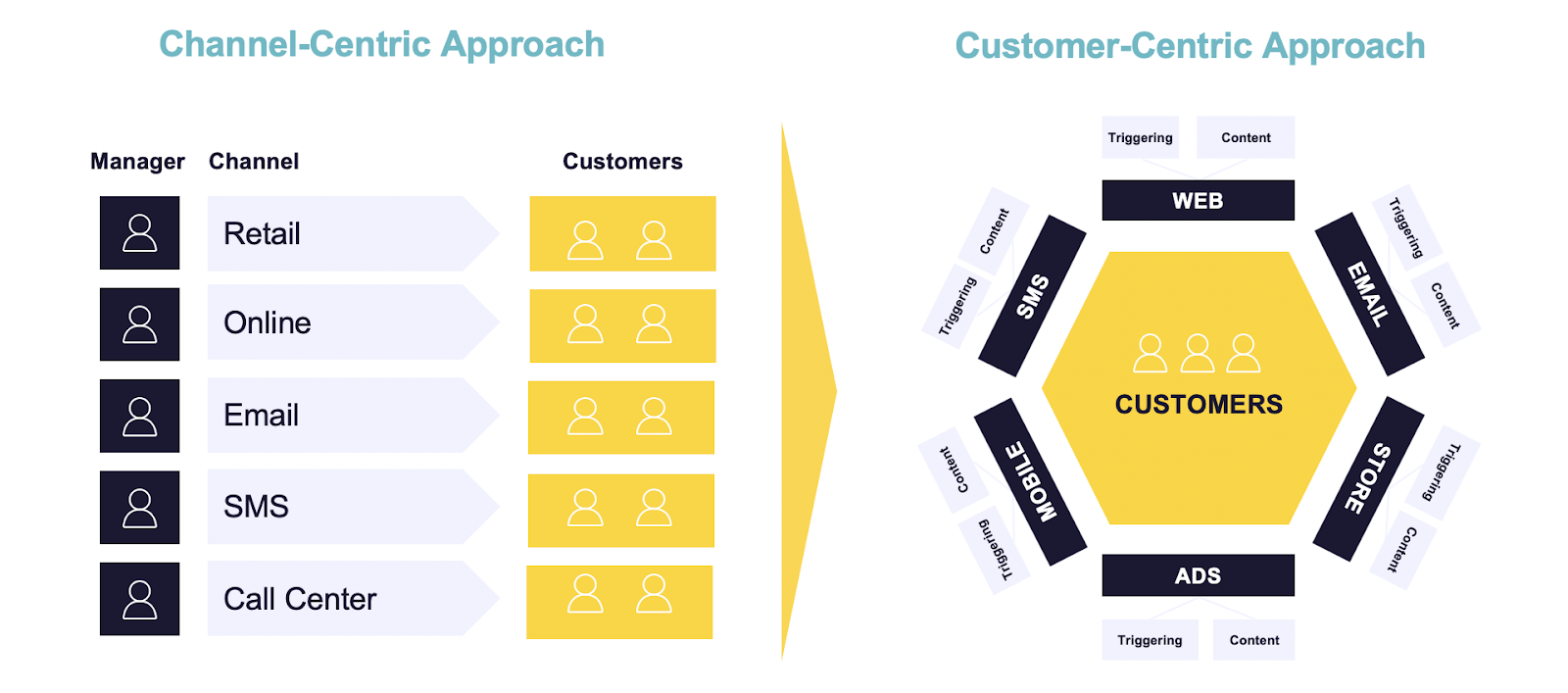 A customer data & experience platform (CDXP) enables companies to be customer centric.

The unique combination of an accurate

single customer view

for each of your customers plus the ability to execute all omni-channel marketing campaigns is extremely powerful. 

Customer-centric marketing creates loyal customers. Peter walked through several scenarios illustrating how a customer data & experience platform can foster loyalty. With a complete picture of each customer, you know each customer's preferred method of communication, the best time to contact them, and the best material to send. And you can manage it all from one platform.
Be wary of hype around customer data platforms.

The power and capabilities of a customer data & experience platform are enticing. Companies wanting to get in on the hype might call themselves a customer data platform without actually being one. If you decide to become customer centric, be sure to do your research on available solutions.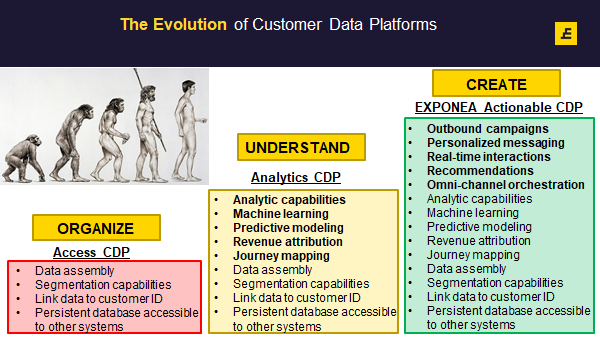 Peter ended his presentation with three questions to help companies evaluate their readiness with the future. 
Is there anyone in your C-suite that has customer loyalty as their #1 priority?
Do you believe that access to a full customer profile can create a lot of value for your company?
How many of your colleagues have access to a full customer value?
The answers to these questions can help you assess your standing for the years ahead. If you're ready to transition to a customer-centric organization, request a demo with Exponea. We'd be happy to discuss your upcoming goals and challenges, and see how we can help.
Fuel Online Retail Growth Through Precise Predictions
Make More While Spending Less
meet the author
Jordan Torpy
Technical CDXP Specialist
Jordan works closely with the content team and Exponea experts to create material that brings value to readers. With a background in teaching, training, and marketing, Jordan uses case studies, presentations, newsletters and more to illustrate what's possible in the martech world today.